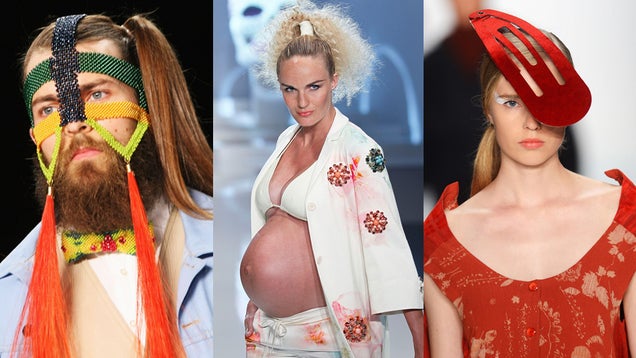 S
It may not be Paris or London or Milan or New York, but Berlin has its own Mercedes-Benz Fashion Week that's full of WTF moments.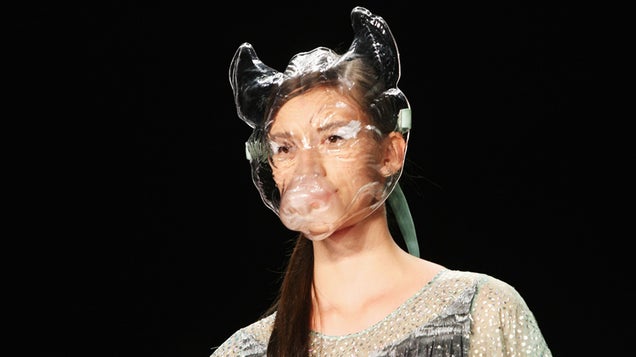 S
The problem with clear bull masks is that condensation is bound to build up (Universitaet Der Kuenste).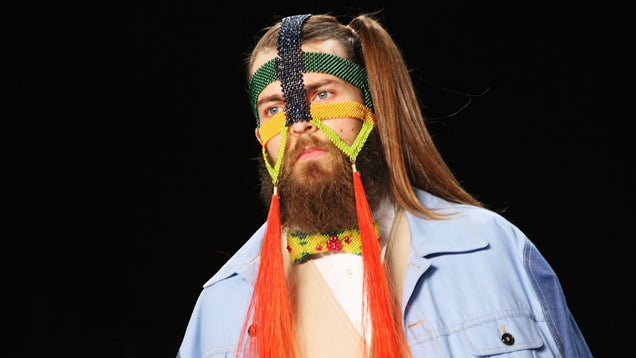 S
Oddly, the it's not the side pony or the bead mask that makes this disturbing, but the beard (Romanian Designers).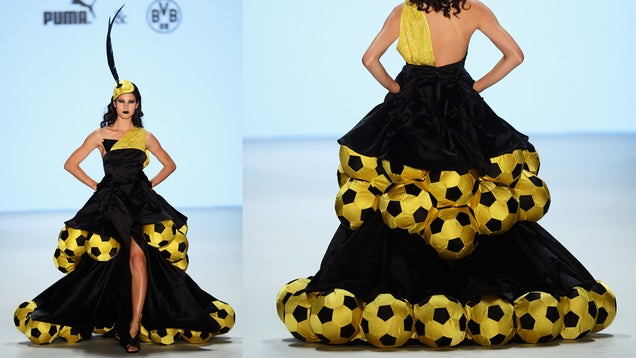 S
That takes balls (Guido Maria Kretschmer).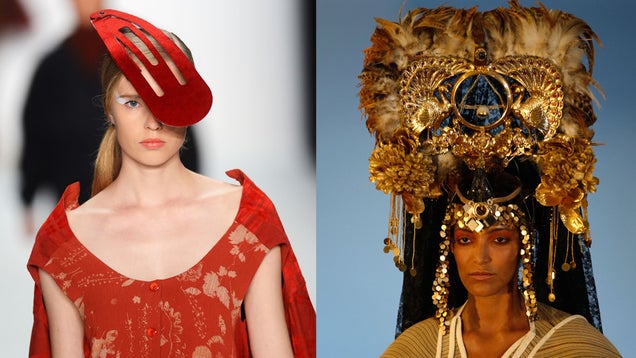 S
Little red barrette (Universitaet Der Kuenste Berlin). The creepy thing about this headdress is that there is an eyeball with eyelashes in the middle of it (Ricardo Ramos).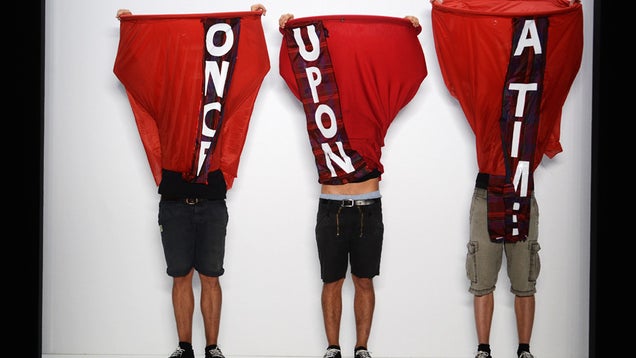 S
This look is impractical for a person to pull off because it requires two friends, which can be difficult to find when you're an asshole whose bad taste is an imposition (Universitaet Der Kuenste Berlin).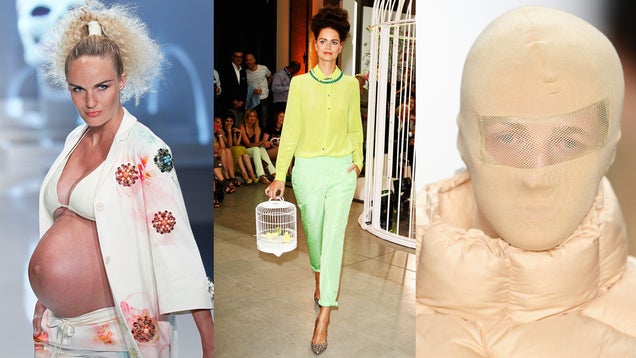 S
This pregnant woman was not in a maternity runway show (Michalsky Style Nite). Live birds in a cage purse (Marc Cain). Convenience-store-knock-over couture (Universitaet Der Kuenste Berlin).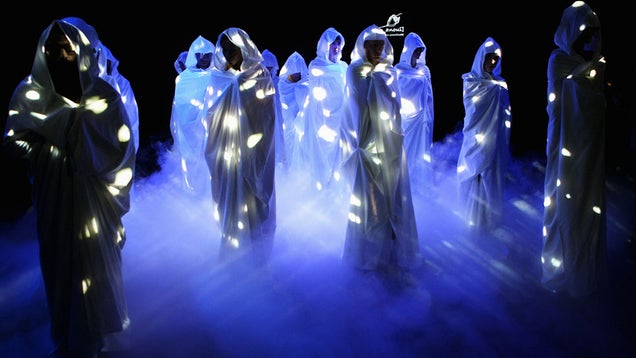 S
Pleasant nightmares! (Ep Anoui By Eva Poleschinski)