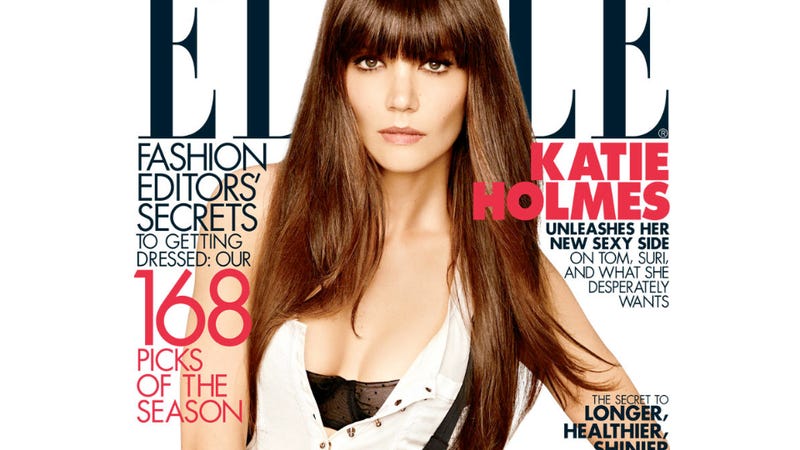 Above, Katie Holmes is on the new cover of Elle magazine — meaning the normally sleepy August issue is bound to be a big seller. Though the interview and photo shoot happened some six weeks before the actress filed for divorce from Tom Cruise, the magazine appears to be scrambling to highlight passages of its cover story that could be seen as pertaining to...something about Tom Cruise, marriage, or whatever. (Kind of like how Marie Claire slapped that divorce-related cover lie on its December cover, which hit newsstands days after Kim Kardashian announced her intention to divorce that tall felluh.) "Katie didn't speak about Tom in a lovey-dovey way at all," a "source" from the magazine tells the New York Post. "She deflected the Tom questions and brought them around to herself." In response to a question about being in her 30s, Holmes said, "I feel sexier. I think in my 20s, it's like you're trying too hard to figure everything out . . . I'm starting to come into my own. It's like a new phase." A new phase! That's a vague enough phrase that it could mean just about anything, but let's all just opt to believe that Katie Holmes was signaling her imminent desire to leave Tom Cruise via generic answers to softball magazine questions. That seems highly likely. [Elle, NYPost]
Holmes & Yang, the clothing line Holmes has with stylist Jeanne Yang, will be shown at New York fashion week for the first time this coming September. The company plans a small presentation. [WWD]
---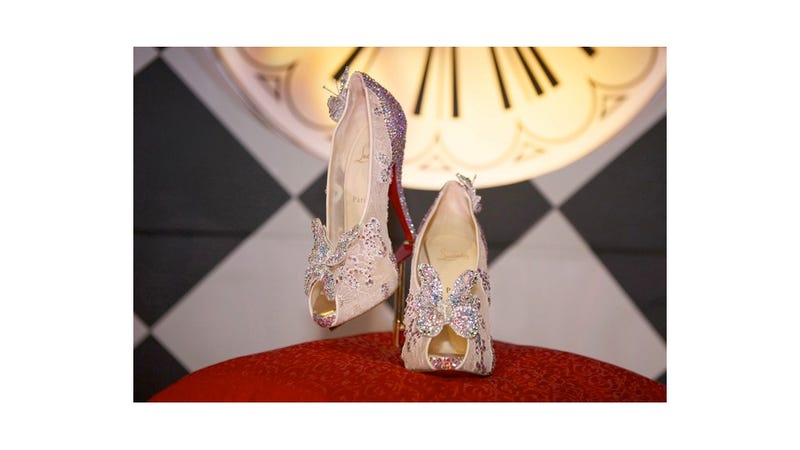 Christian Louboutin
designed this shoe as "a modern-day Cinderella slipper" because Disney is re-releasing
Cinderella
on Blu-ray. [
WWD
]
---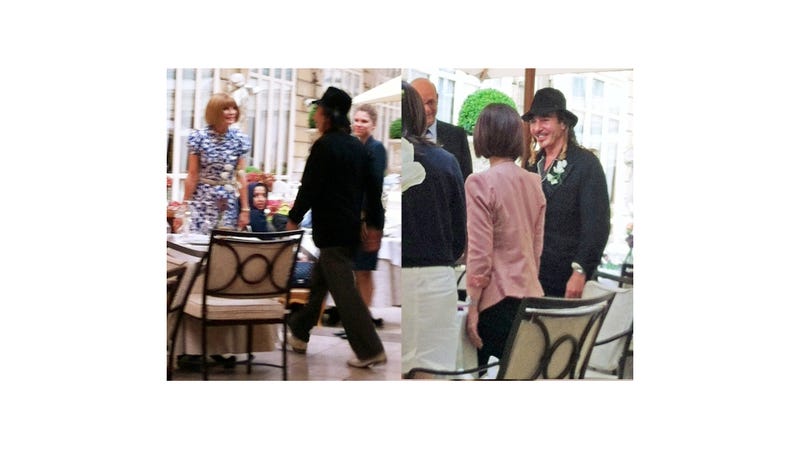 Anna Wintour
met with a man who looks an awful lot like disgraced
Dior
designer
John Galliano
at the Ritz in Paris. [
The Cut
]
---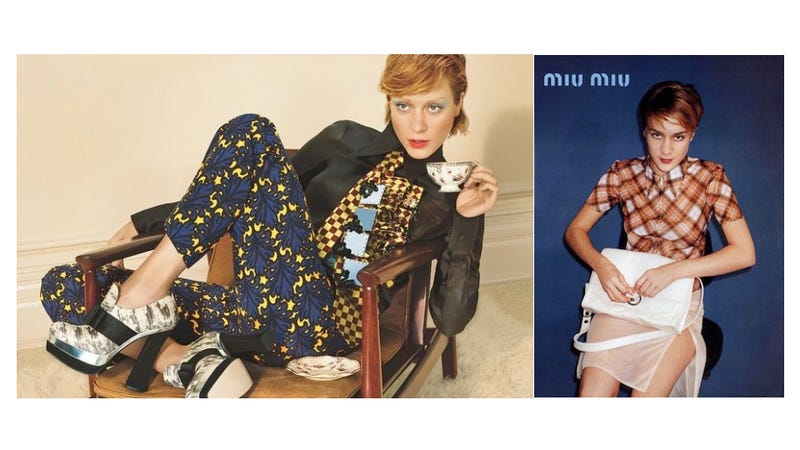 Chloe Sevigny
is the face of
Miu Miu
for fall.
Women's Wear Daily
points out that Sevigny has actually fronted a Miu Miu campaign before, in 1996. [
WWD
]
---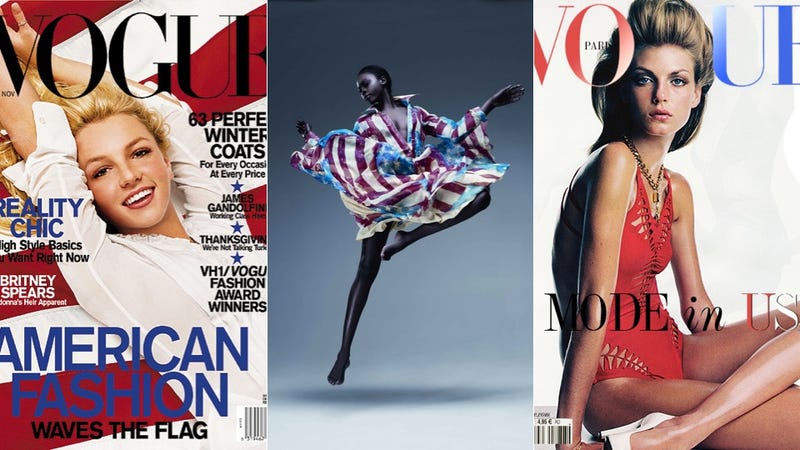 Fashionista has a round-up of
25 apparel brands that manufacture in the U.S.
While the list is frustratingly light on hard numbers — sales volume, percentage of goods manufactured domestically, percentage of textiles made domestically — and has some dubious inclusions (
Levi's
, which
pays
its Cambodian garment workers
$61 per month
for working six eight-hour days per week, makes the list on the grounds that it produces "much of" its "high-end line" in the U.S.), it's still an interesting guide.
Chris Benz, Jason Wu, and Rodarte
make the list, along with emerging designers like
Katie Ermilio
. [
Fashionista
]
---