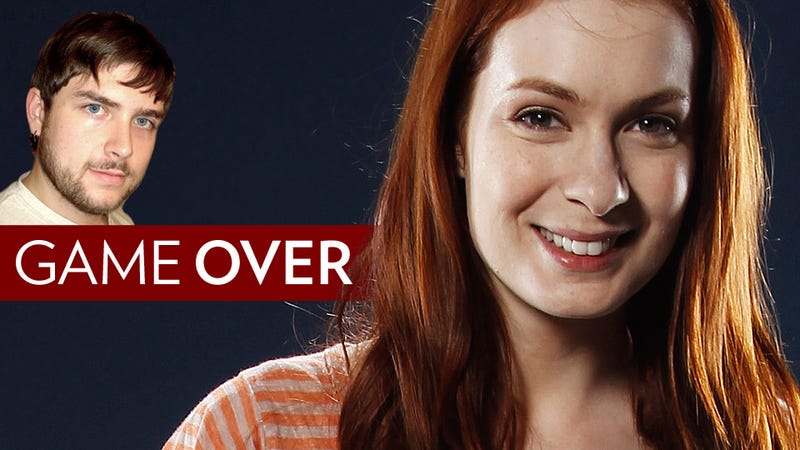 What prompted a gaming writer to go on a Twitter rampage against actress, gamer, and self-described "new media geek" Felicia Day last weekend? The now-fired blogger says he was just acting "drunk and stupid." But the incident is yet another example of how easy it is for gamers to bond over misogyny.
"Does Felicia Day matter at all?" Destructoid contributor Ryan Perez tweeted to no one in particular last Friday night. "I mean does she actually contribute anything useful to this industry, besides retaining a geek persona?" Then, he tweeted directly to Day: "Could you be considered nothing more than a glorified booth babe? You don't seem to add anything creative to the medium."
Perez' tweets could've gone unnoticed a few months ago; if the U.S. had a dollar for every bitter, ignorant dude online, we wouldn't be in a recession. But there's been so much rampant misogyny in the gaming industry lately that people are justifiably on edge when it comes to sexism, and Perez woke up on Sunday morning to an onslaught of Twitter followers (he had around 50 when he first tweeted at Day, now he has almost 2,500) thanks to shoutouts from people like technology reporter Veronica Belmont and Wil Wheaton, who each have way more than a million fans following them on Twitter. "I have fucking had it with idiot asshole men being shitbags to @feliciaday because they're threatened by her creativity and success," Wheaton tweeted. "I'm sick of idiot men giving *any* woman grief in gamer and geek culture. Enough already, we're better than that."