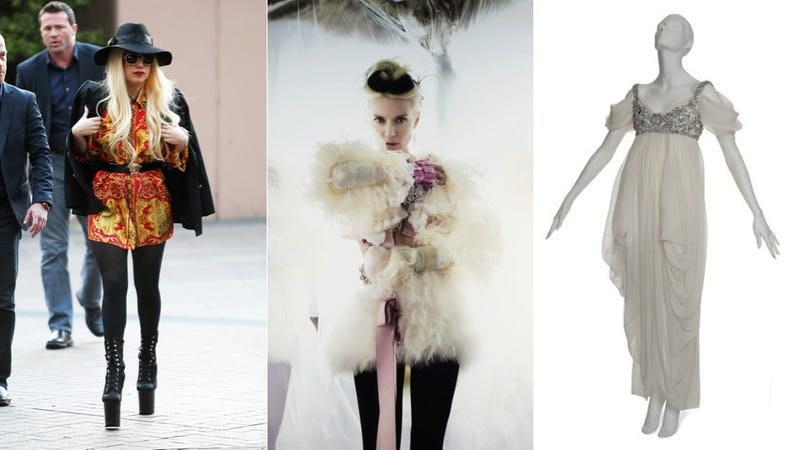 Lady Gaga helped Daphne Guinness's wardrobe auction break several records last night in London. Guinness used Christie's to deaccession some 102 lots of clothing, accessories, and photographic prints, to benefit the Isabella Blow Foundation. Named for the late fashion editor and close friend of both Guinness and Alexander McQueen, the foundation supports emerging designers in the U.K. and research into mental illness and depression. Among the items that fetched the highest prices were a 2008 Mario Testino portrait of Guinness, which sold for £133,250 (a record for a Testino print), and a white, Empire-line McQueen dress worn by Guinness in Harper's Bazaar UK, which sold for £85,250 (it had been estimated at £15,000-20,000). There were also some genuine bargains: a black Narciso Rodriguez evening gown went for £125, and while one Christian Lacroix white lace dress went for a record-setting £16,250, a silk jersey cocktail dress by the same designer was snapped up for £238. All told, the auction raised £476,800. Lady Gaga was a successful bidder, but what she bought is unknown. After the auction, Guinness Tweeted, "THANK YOU my friend Lady Gaga. You are a real person. and a great one! Your proof of friendship, your time was very touching XXXX." [Telegraph, @TheRealDaphne]
---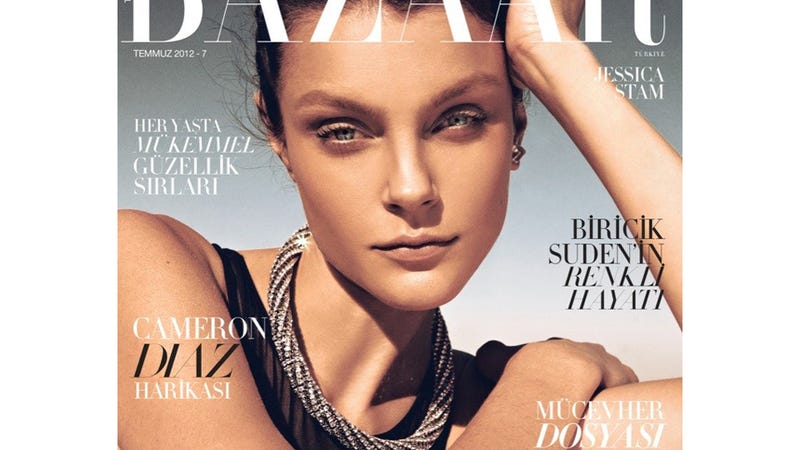 Stam
's on the cover of
Harper's Bazaar
Turkey. She
also
covered the first ever issue of
Vogue
Turkey back in 2010. [
Fashion Copious
]
---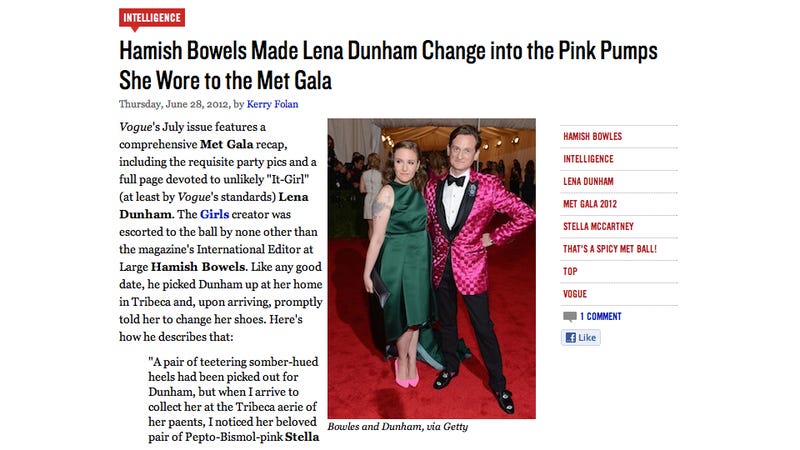 Racked
referred to
Vogue
international editor-at-large
Hamish Bowles
as
"Hamish Bowels"
in a story about how he helped
Lena Dunham
pick out her Met Ball shoes — twice. In the hed
and
the lede. And now we all know what Hamish Bowles' boarding school nickname was. [
Racked
]
---
Joan Smalls
talks about how she got into modeling in this video for
W
. She entered a modeling competition in her teens, but didn't win. A scout there encouraged her to straighten her teeth, which she did while earning a psychology degree.
"For some fashion shows, I was put in something that I might not necessarily wear,"
she says. "But I have to remind myself that I'm being hired to actually sell it.
So I have to take my opinion out of the way, and just do my job, do it right, and make everyone believe that I love this.
And I'm going to show you that down the runway." [
YouTube
]
---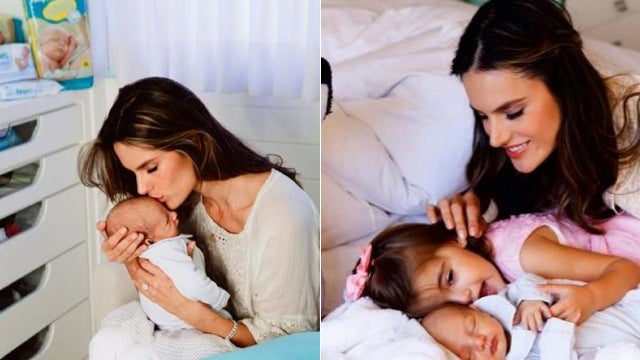 Alessandra Ambrosio
gave birth to a baby son,
Noah
. [
Facebook
]
---
There's a new app called
Cloth
that allows users to upload and share outfit photos — it doesn't collect any personal information for privacy reasons, but it does tag each photo with the current weather conditions, so that when you need an outfit idea for a rainy, 60-degree day, you can find one easily. This might be useful for those of us who are more likely to check Instagram in the morning than the weather report. [
Mashable
]
---