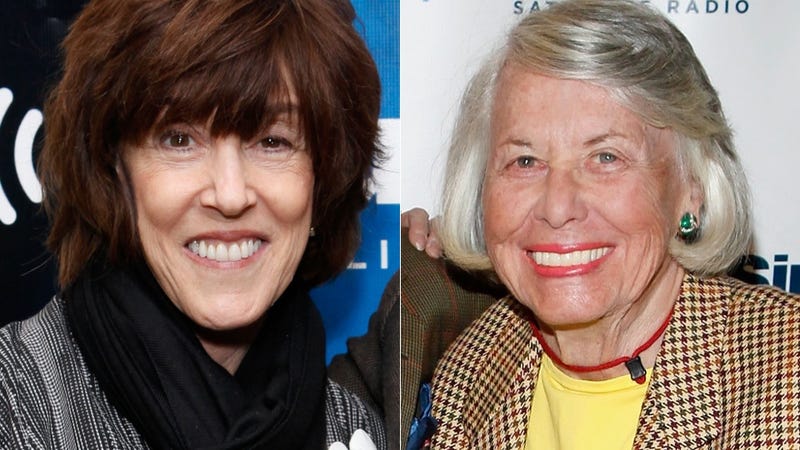 News of Nora Ephron's death late last night, of complications arising from leukemia, came to be public in a most curious way. The story was broken Tuesday afternoon by the gossip writer Liz Smith on the Web site wowOwow. Smith, a longtime friend of Ephron, hadn't gotten the family's permission to write about her passing, and in fact her post went live hours before Ephron had actually died. As Ephron was on her deathbed, reporters scrambled to contact her loved ones and representatives to confirm or correct Smith's account.
When she published her post, Smith had just wrapped up an interview with a Women's Wear Daily media reporter. The topic? How the constant deadline pressure and infinite news hole of the Internet combined lead online writers to make mistakes borne of haste that old-school gossip writers, such as Liz Smith, would never make:
Online news goes up before it's confirmed, she said. "Gossip writers can't make a living anymore unless they're willing to print anything, like the stuff that comes up on the Web," she said, from her home in New York. "Nothing has time to develop."
Oh, the irony. Smith began writing her post, which has since been taken down (it is screencapped here), because yesterday morning she received a call from Ephron's son Jacob Bernstein informing her that there would be a funeral for Ephron later this week. Although Smith and Ephron had been acquainted since the latter's days as a junior reporter at the New York Post in the 1960s, Smith hadn't previously been aware that Ephron was sick. Assuming she had already died, Smith sat down with a box of old correspondence, typed up a remembrance, and hit "publish." The most eerie part is where Smith quotes from Ephron's instructions for her funeral: