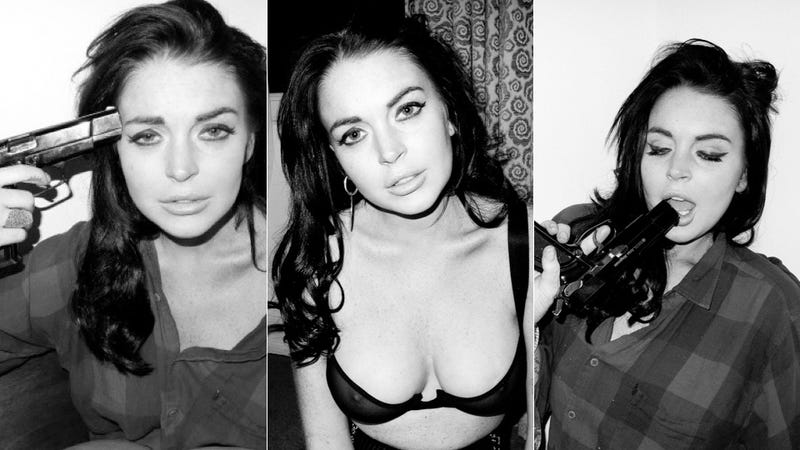 Terry Richardson, once he was finished with his day's work of posting 17 nude photos of Paz de la Huerta on the internet, treated his Tumblr followers to a disturbing series of pictures of Lindsay Lohan at the Chateau Marmont. In several shots, she posed with a gun to her head. (If that scenario sounds familiar, it's because Lohan posed for a similar series of gunplay photos with noted troll Tyler Shields in 2010 and because there is nothing new under the sun.) Richardson has since taken down the images without explanation. [Fashionista]
---
Dissident model
Kate Upton
has once again had a video ruthlessly suppressed by the authorities. Like her innocent bikini-dance
video
, and her
Zoo York
ad
, her latest effort has run afoul of those who want to keep our computer and television screens free of free-flying boobies.
YouTube has taken down
this behind-the-scenes video from Upton's recent
GQ
cover shoot, directed by none other than
Terry Richardson
. The more open-minded souls at Vimeo are, however, letting the clip fly its jiggly flag high. In the video, Upton runs in slow-mo on a beach, suffers a wardrobe malfunction on an amusement-park ride, and (briefly) rides a skateboard. UPDATE: The video has been made private by parties unknown
who hate freedom
. [
Vimeo
, Terry's Diary]
---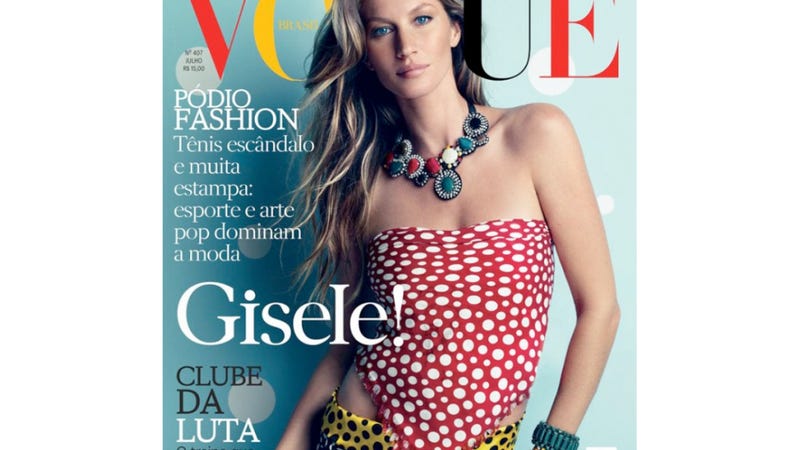 Gisele Bündchen
wears a look from the upcoming
Louis Vuitton/Yayoi Kusama
collection on the new cover of
Vogue
Brazil. But everyone wants to talk about whether or not she's pregnant. [
HuffPo
]
---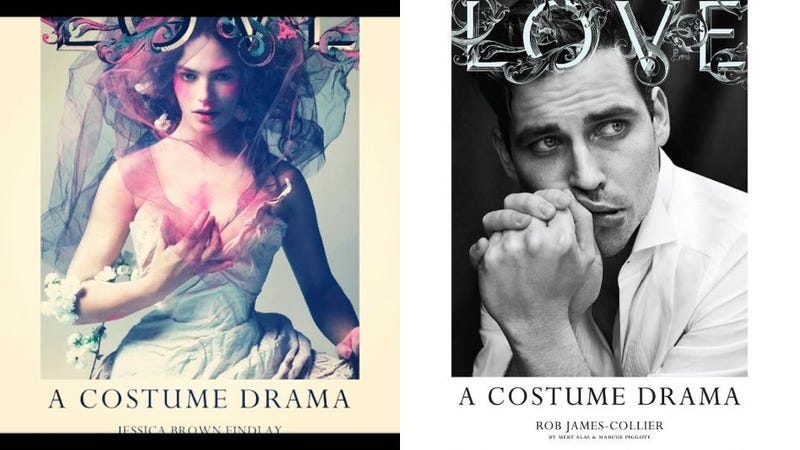 Lady Sybil
and
Thomas the Footman
— to use the magazine's parlance — are on the new covers of
LOVE
. [@
THELOVEMAGAZINE
, @
THELOVEMAGAZINE
]
---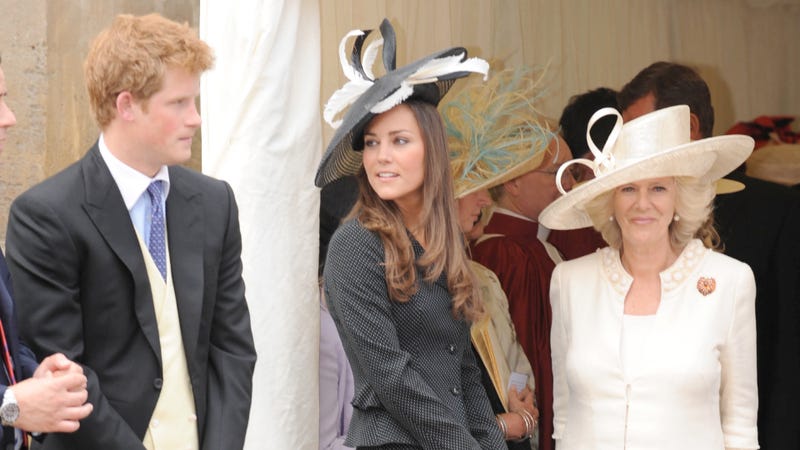 An anonymous bidder paid
£7000
at auction for two hats worn by
Kate Middleton
, including this
Philip Somerville
creation she wore in 2008. The hats had been estimated to sell for
£1000-£1500
. [
Hello
]
---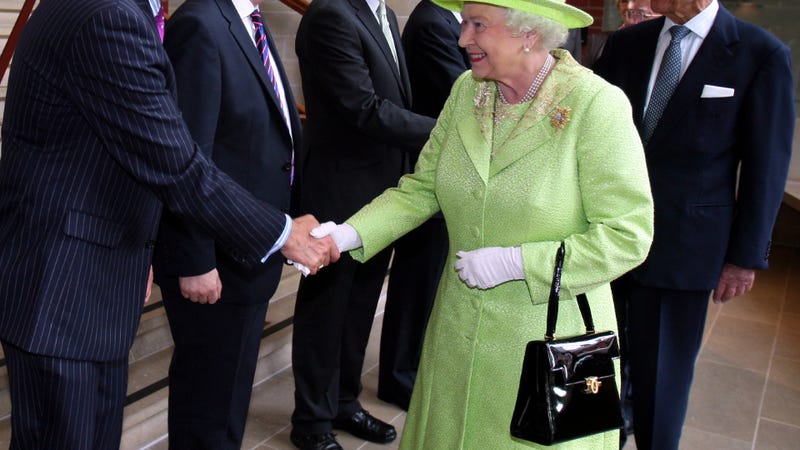 Meanwhile,
Kate Middleton
is not the only one who can crash Web sites with her sartorial choices.
The Queen
's handbag company,
Launer London
, reported a 58% increase in demand for its products since the jubilee weekend, and its site crashed. [
Telegraph
]
---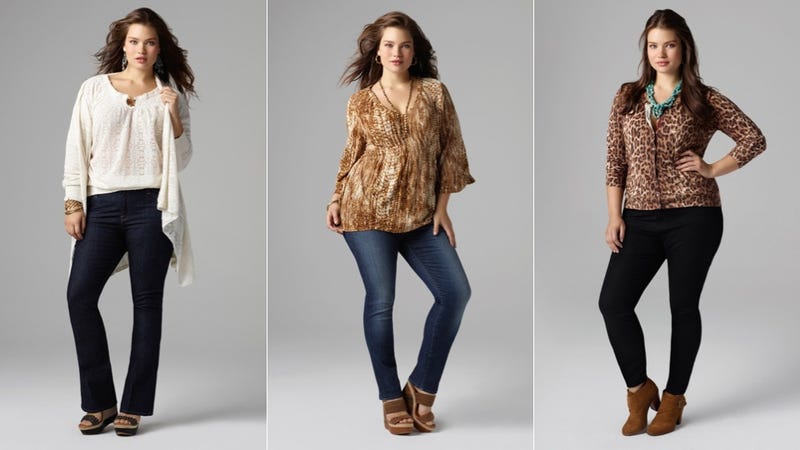 This fall,
Lucky Brand
is launching a plus-size clothing line — and a new cut of jeans — under the
Lucky Plus
label. [
WWD
]
---