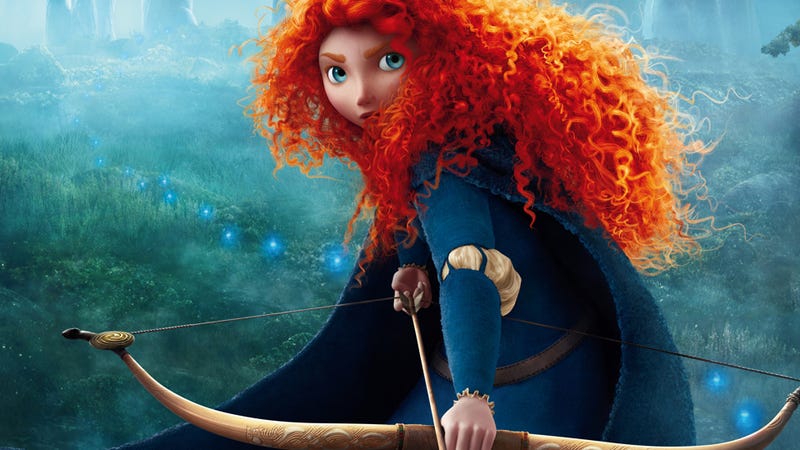 Brave was the number one movie over the weekend, earning $66 million, and proving that a Disney princess (or at least, a Pixar princess) doesn't need a prince, or a wedding. In fact, Brave's heroine, Merida, isn't interested in dudes at all.
As Adam Markovitz writes for Entertainment Weekly's PopWatch:
But could Merida be gay? Absolutely. She bristles at the traditional gender roles that she's expected to play: the demure daughter, the obedient fiancée. Her love of unprincess-like hobbies, including archery and rock-climbing, is sure to strike a chord with gay viewers who felt similarly "not like the other kids" growing up. And she hates the prospect of marriage - at least, to any of the three oafish clansmen that compete for her hand - enough to run away from home and put her own mother's life at risk. She's certainly not a swooning, boy-crazy Disney princess like The Little Mermaid's Ariel or Snow White. In fact, Merida may be the first in that group to be completely romantically disinclined (even cross-dressing Mulan had a soft spot for Li Shang).
A few years ago, researchers found that Disney movies aren't just heteronormative — they "elevate" heterosexual love to "powerful, magical" heights.