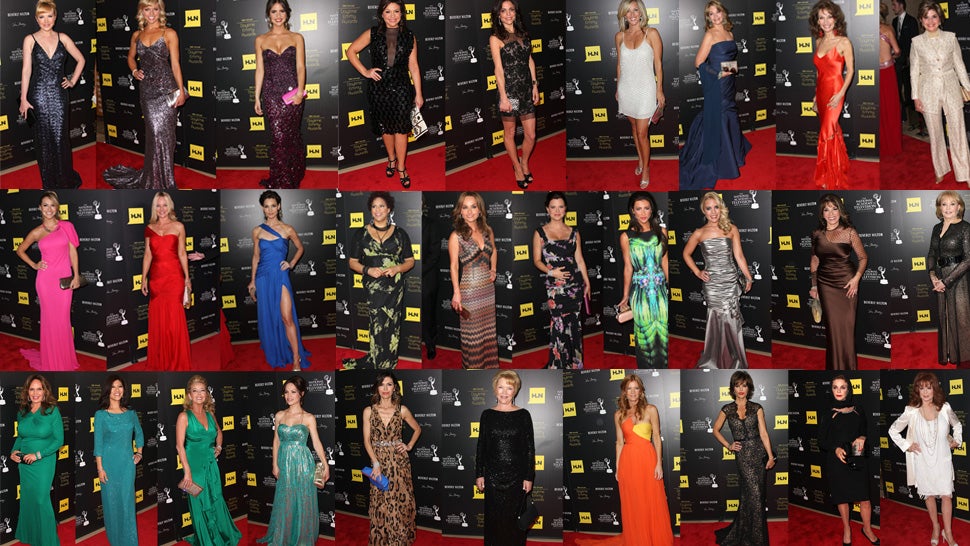 S
After several long-running soap operas were cancelled last year, daytime television now mostly consists of talk shows and cooking programs. The result is that the red carpet of the Daytime Emmys, held this weekend in Beverly Hills, had significantly fewer sequins and "pure glamour."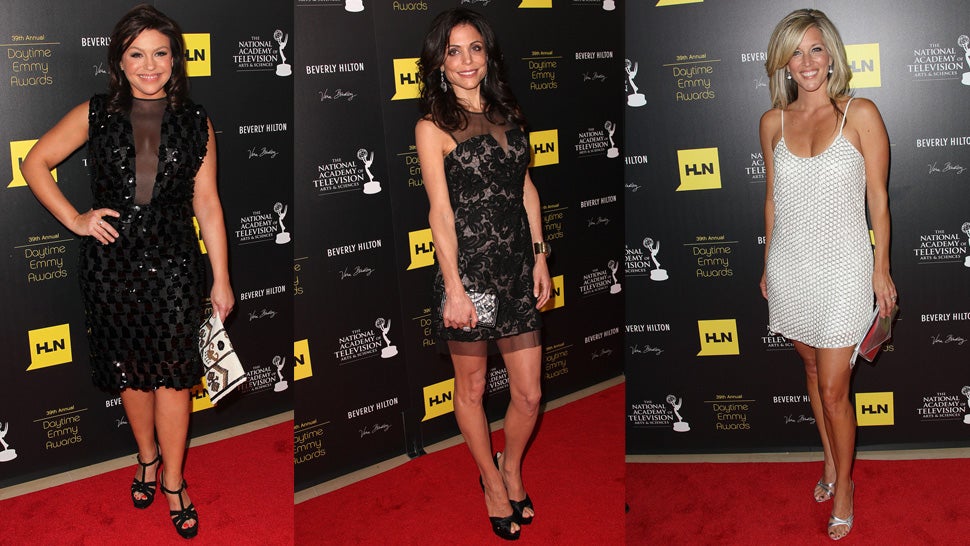 S
Unlike in years past, when the Emmys were the Oscars for soap stars, this year, gowns were optional, with women like Rachel Ray, Bethenny Frankel, and Laura Wright wearing cocktail attire.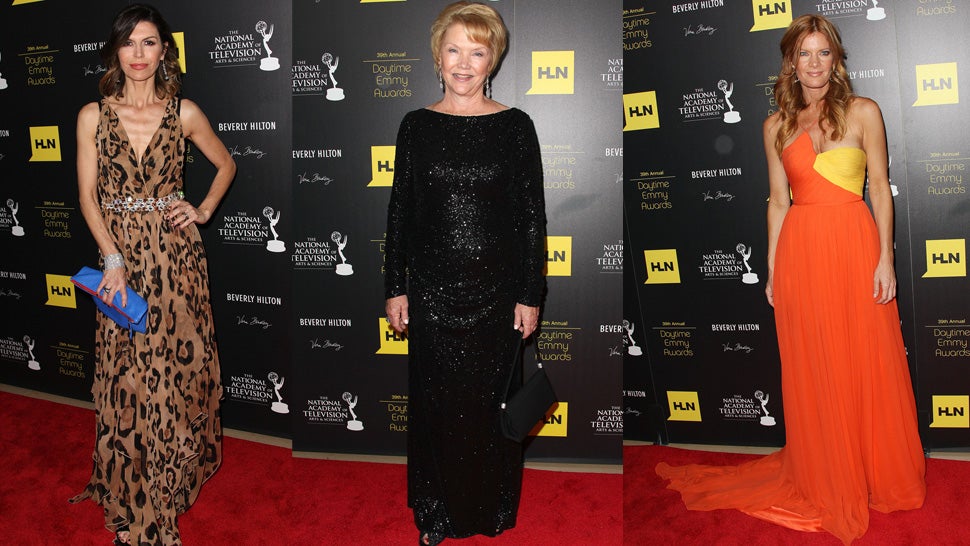 S
The best of the evening were dressier: Finola Hughes, Erica Slezak, and Michelle Stafford.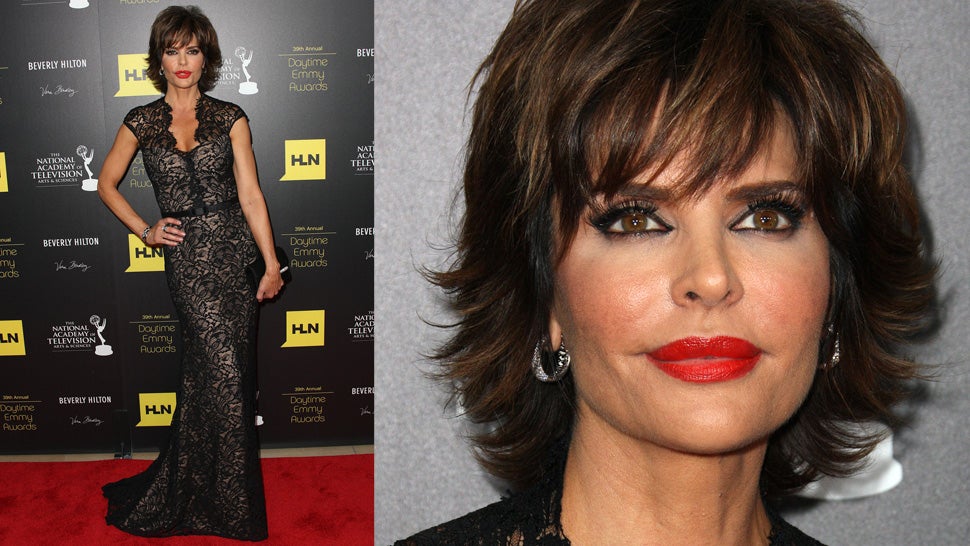 S
Lisa Rinna can really pull off red lipstick after she had her lip reduction surgery.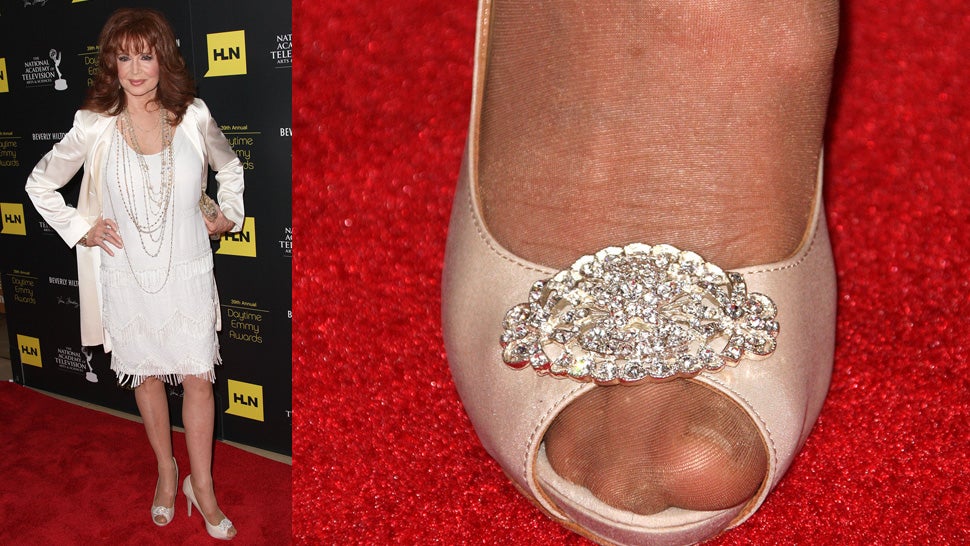 S
Suzanne Rogers made the grave mistake of nude hose, open toes.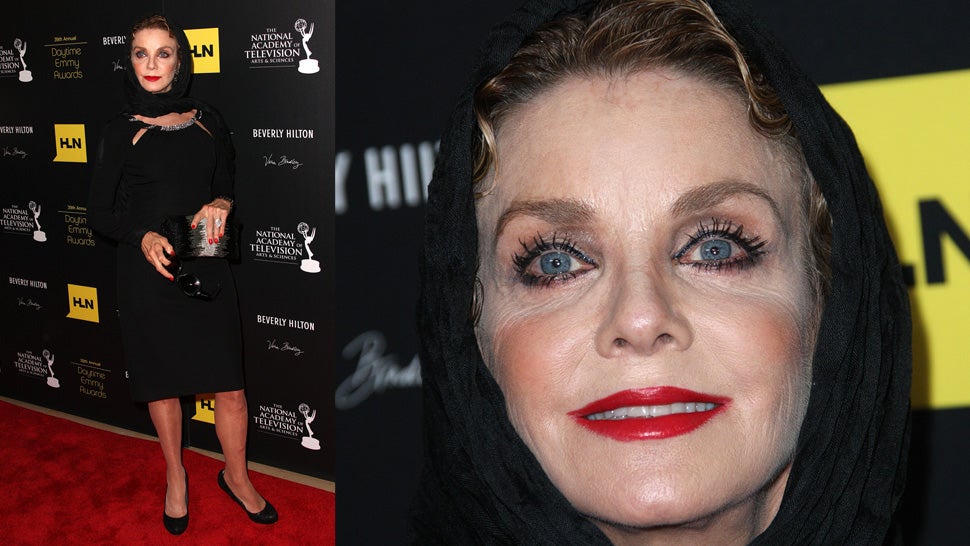 S
Yes, her makeup is very What Ever Happened to Baby Jane? but I respect thatJudith Chapman worked the red carpet in a headscarf and sunglasses, like she was trying to not be noticed by the large group of photographers that she stood in front of.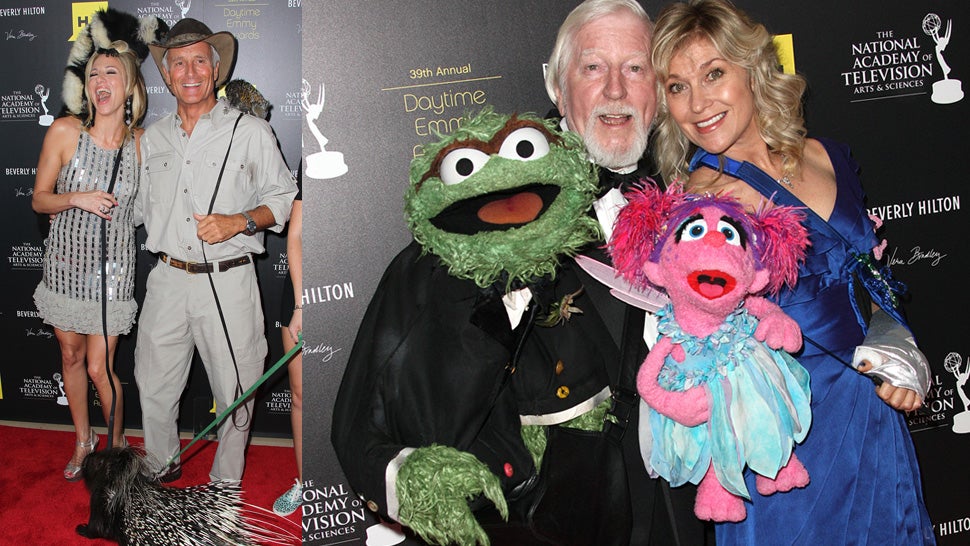 S
OK, whatever about Debbie Gibson wearing a skunk on her head. Look at Leslie Carrara-Rudolph, the lady with the pink Muppet. She has wrapped her cast in white satin and had a sling made from the same blue material as her dress. I've never seen such an elegant injury.
S
Green: Catherine Bach, Julie Chen, Melody Thomas Scott, and Rebecca Herbst.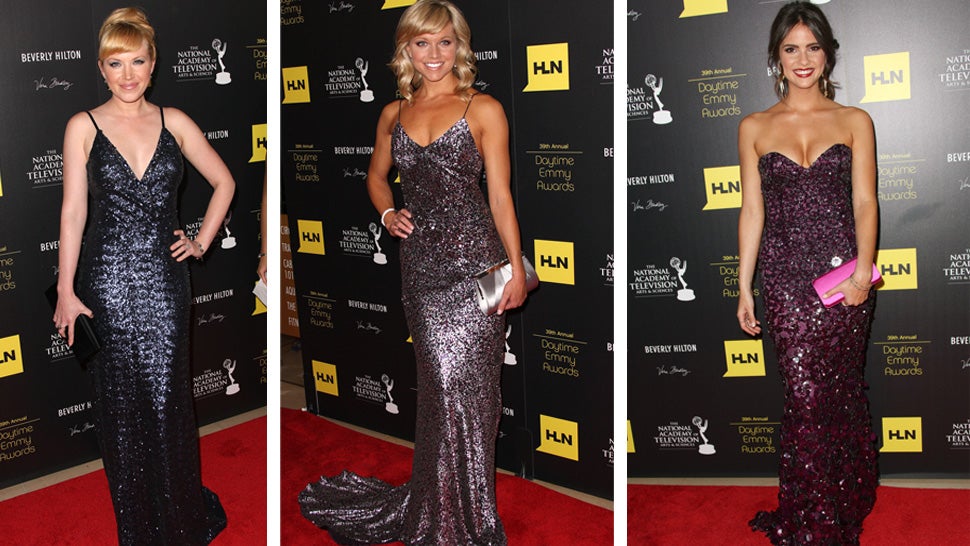 S
The rare spots of sequins: Adrienne Frantz, Tiffany Coyne, and Camila Banus.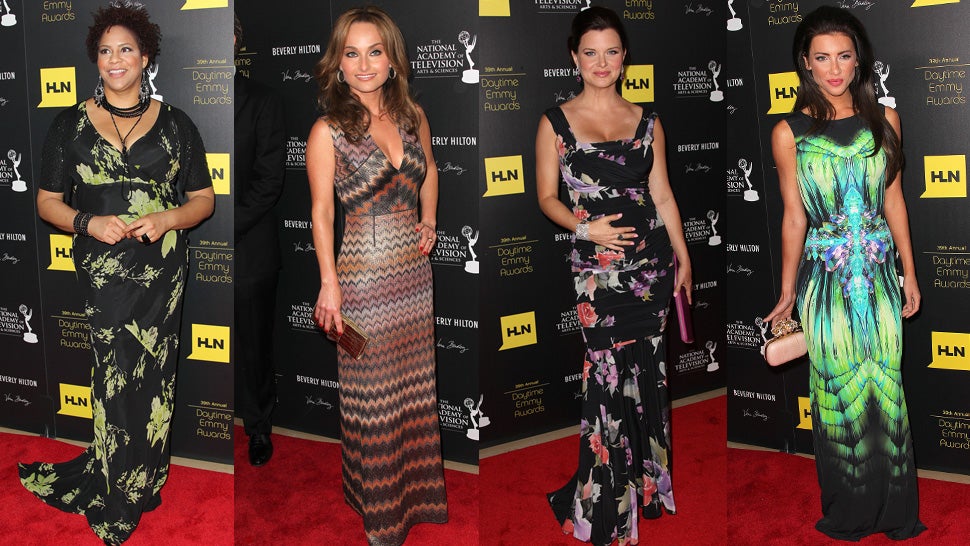 S
Patterns: Kim Coles, Giada De Laurentiis, Heather Tom, and Jacqueline Macinnes Wood, wearing a black light poster.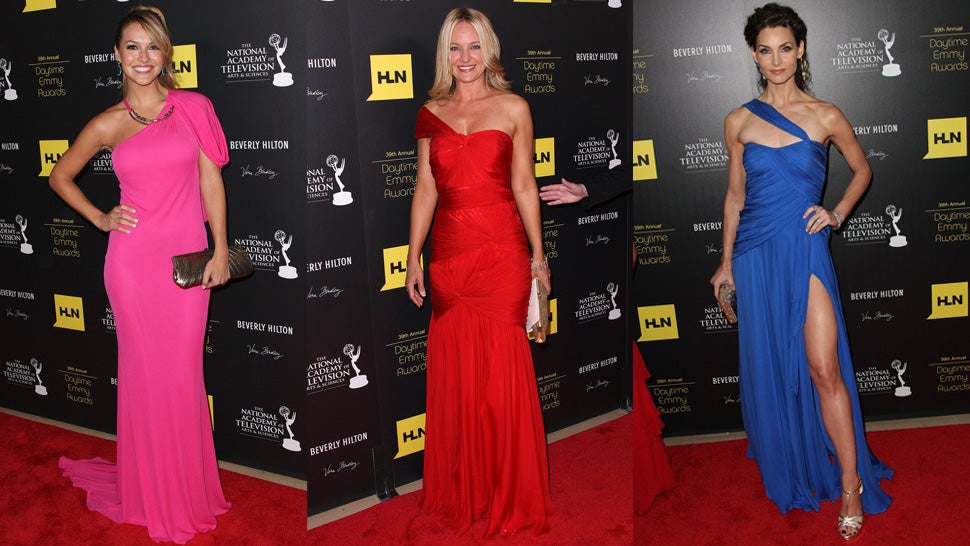 S
One shoulder: Chrishell Stause, Sharon Case, and Alicia Minshew.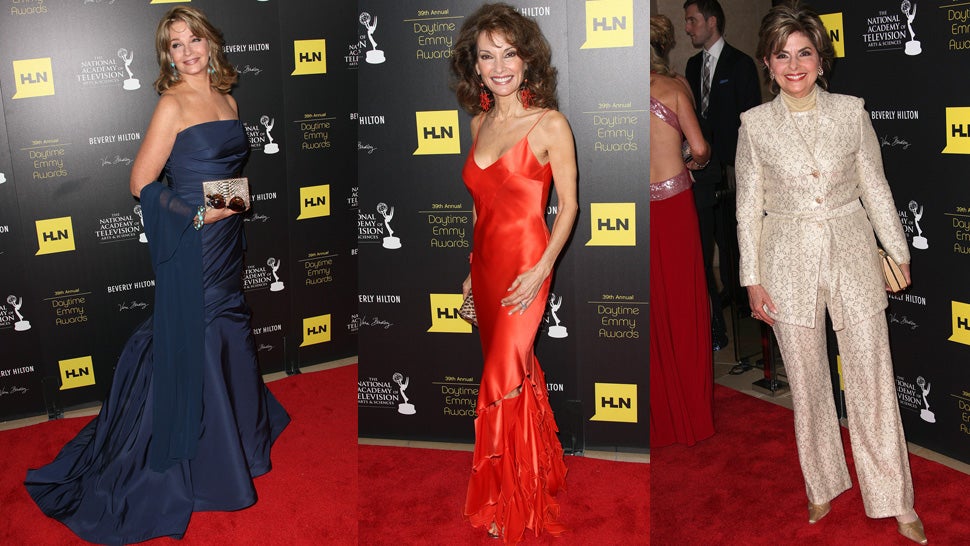 S
Deidre Hall, Susan Lucci, and Gloria Allred.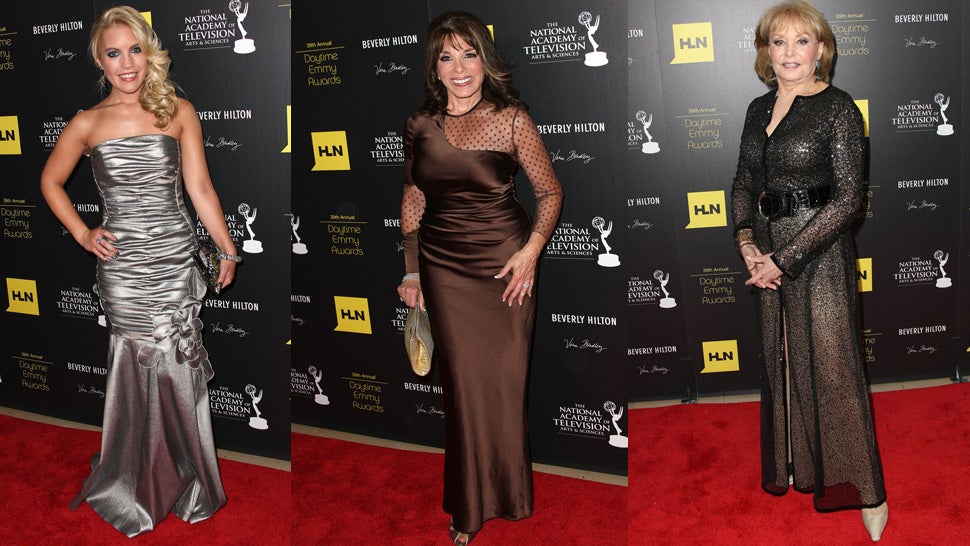 S
The worst: Kristen Alderson's craft flowers; Kate Linder's ABS-style knockoff of that Stella McCartney polka dot dress; and Barbara Walters' mall belt.