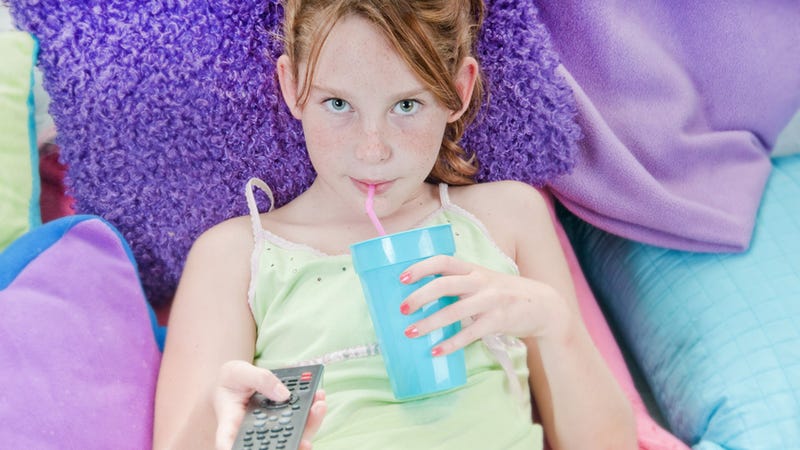 We all know that we've gotten pretty sedentary as a society. We adults spend much of our lives sitting in chairs, punching away at our little machines, and driving around in our cars. But we like to think that children have not yet settled into this deadly habit. We imagine them playing long games of tag, going to soccer practice, and skipping along the sidewalks everywhere they go. We certainly do not think of them as being pale, enfeebled technology addicts like their parents. But, sadly, it looks like they really might be tiny chips off the old block, since a new study has found that some elementary school kids are active for just 20 minutes each day, and that number is even lower for many girls.
The study was conducted by researchers at the Universities of Strathclyde and Newcastle. They gave pedometers to 508 children between the ages of eight and 10 and measured their activity over a week. They also collected physical data on them. They found that on average the children were doing moderate to vigorous activity for just four percent of the time they were awake, which is equal to about 20 minutes a day. The recommended amount is 60 minutes each day. The girls were significantly less active than the boys were.
This research matches up somewhat with previous research that showed preschool-aged kids aren't playing outside nearly as often as they should—especially the girls. But even still, Dr. Mark Pearce, one of the researchers from Newcastle University, told the BBC that he was surprised how low the levels of activity were in these kids, and he was particularly surprised by the fact that girls were even lower. One finding of note was that the kids with older fathers tended to be less active, which might be explained by the fact that the dads weren't as likely to exercise with their kids because of their tired old bones, etc.