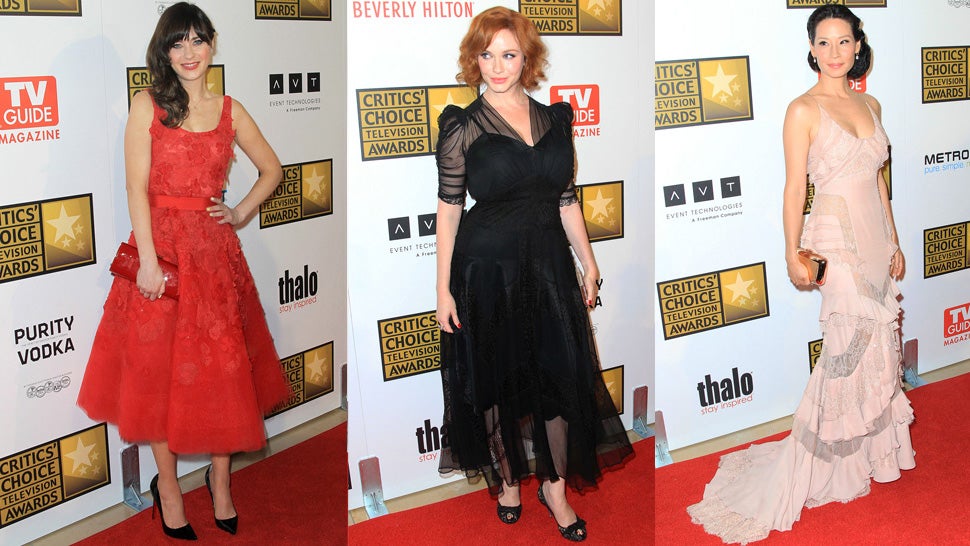 S
Last night, TV stars walked the red carpet for the second annual Critics' Choice Awards. On a television glamour scale, it was kind of basic cable.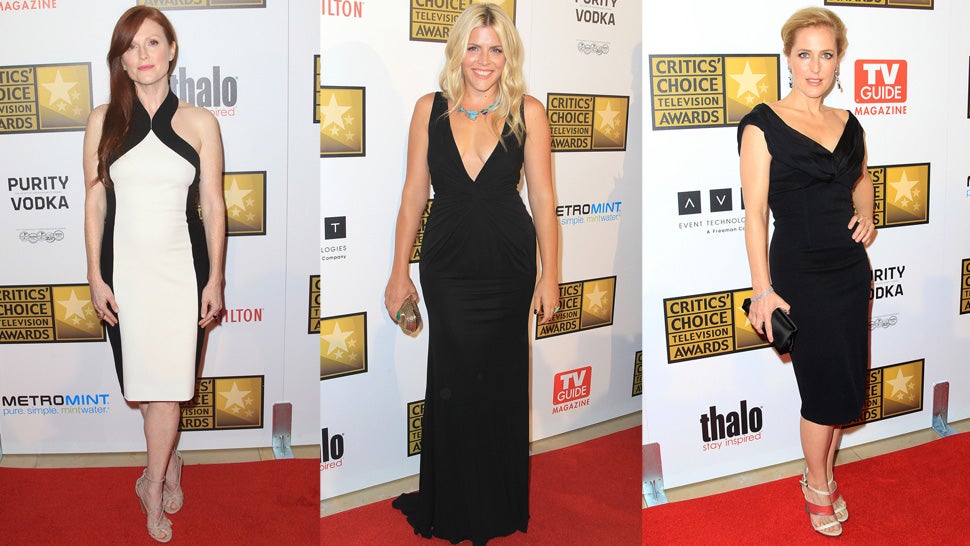 S
The simplest looks were the most elegant: Julianne Moore, Busy Phillips, and Gillian Anderson.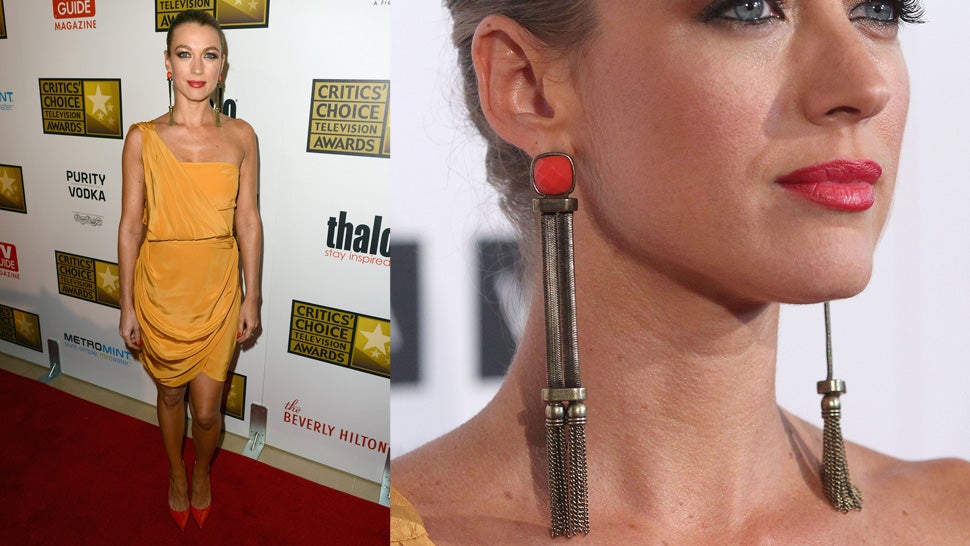 S
Natalie Zea's earrings made her entire outfit. They're about Basketball Wives length.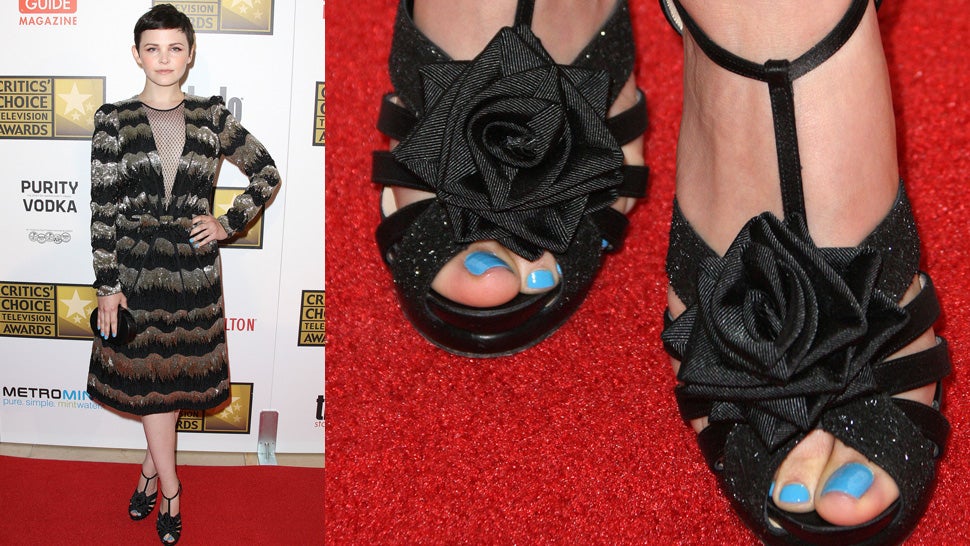 S
If only there wasn't a fishnet covering Ginnifer Goodwin's boobs. That's just too Rock of Love, no matter where the hemline is.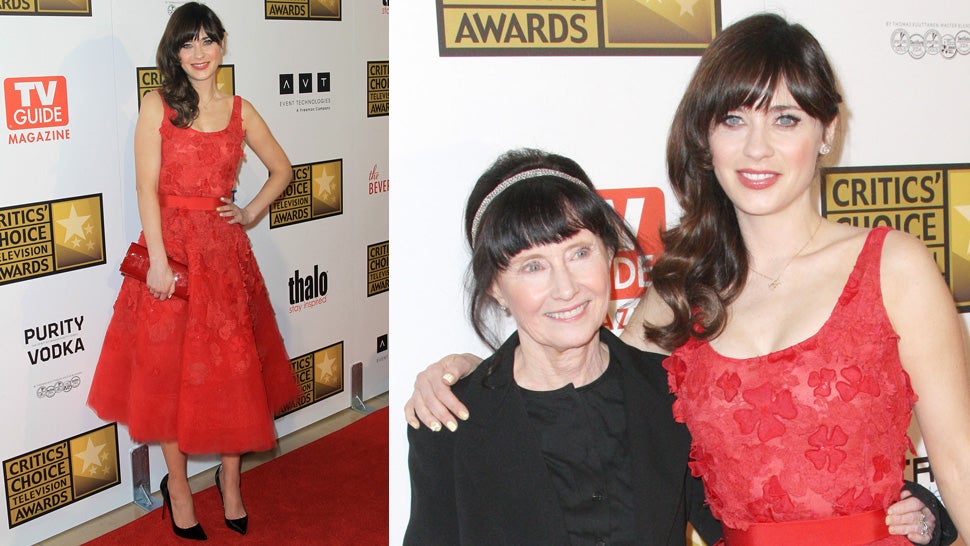 S
Zooey Deschanel—who had the best nails of the evening—brought her mom.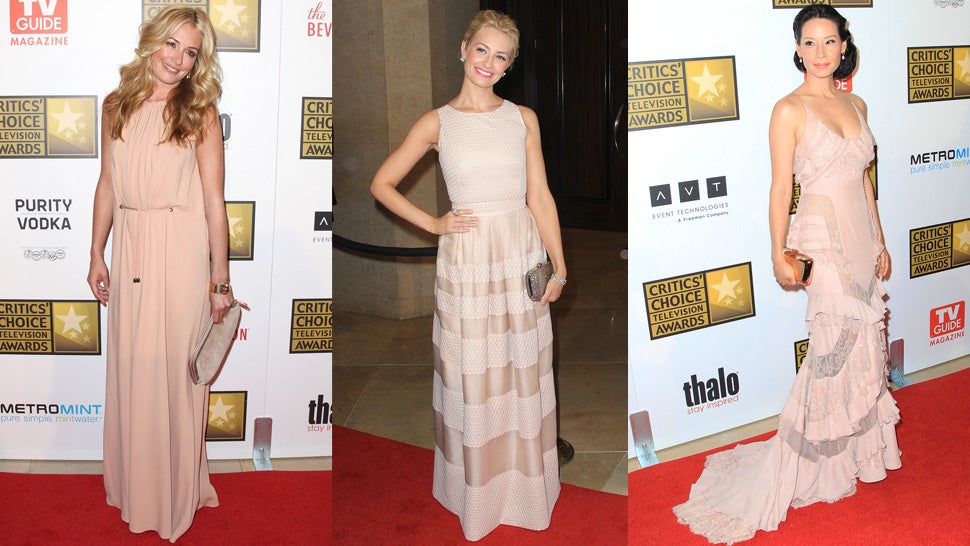 S
Is this color considered "blush" or "bashful": Cat Deeley, Beth Behrs, and Lucy Liu.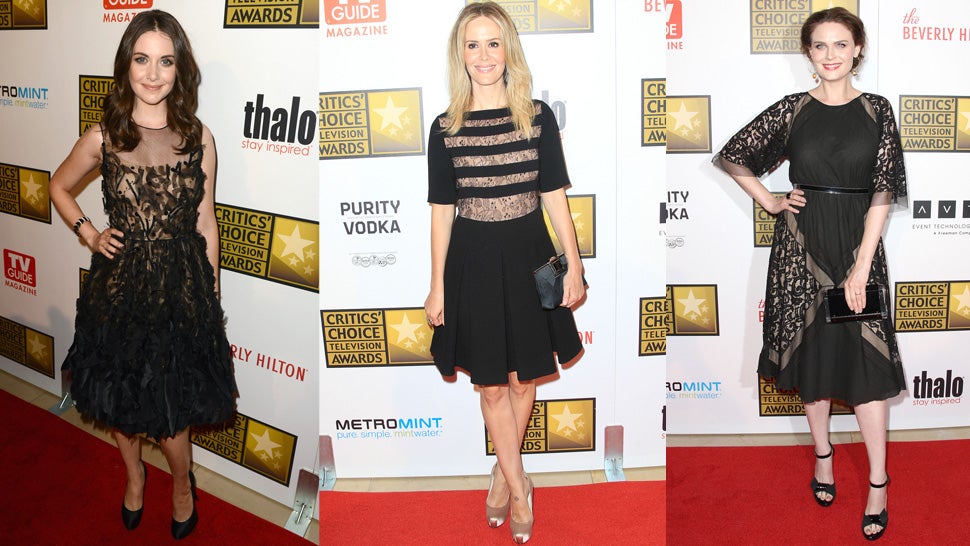 S
LBDs: Alison Brie, Sarah Paulson, and Emily Deschanel.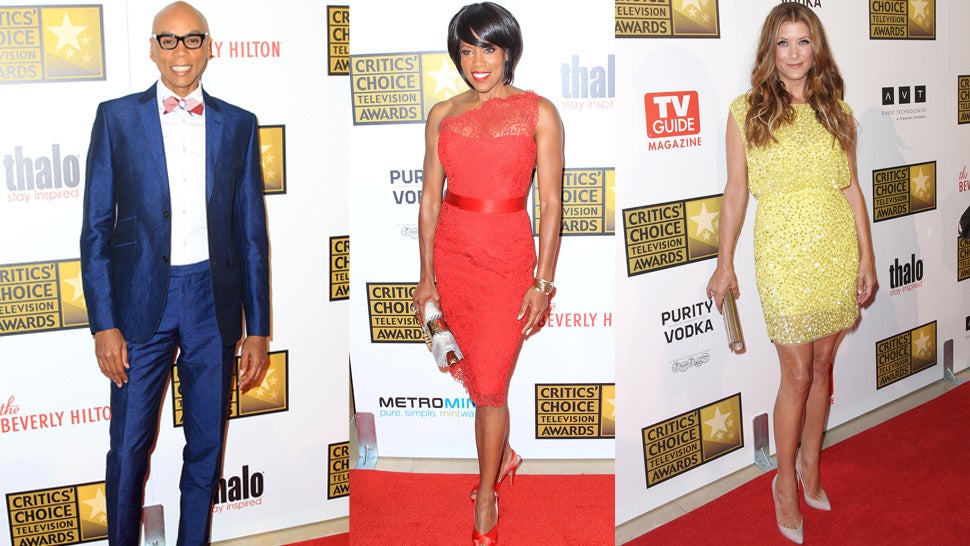 S
These were the few pops of color in a sea of mostly neutrals and blacks: RuPaul, Regina King, and Kate Walsh.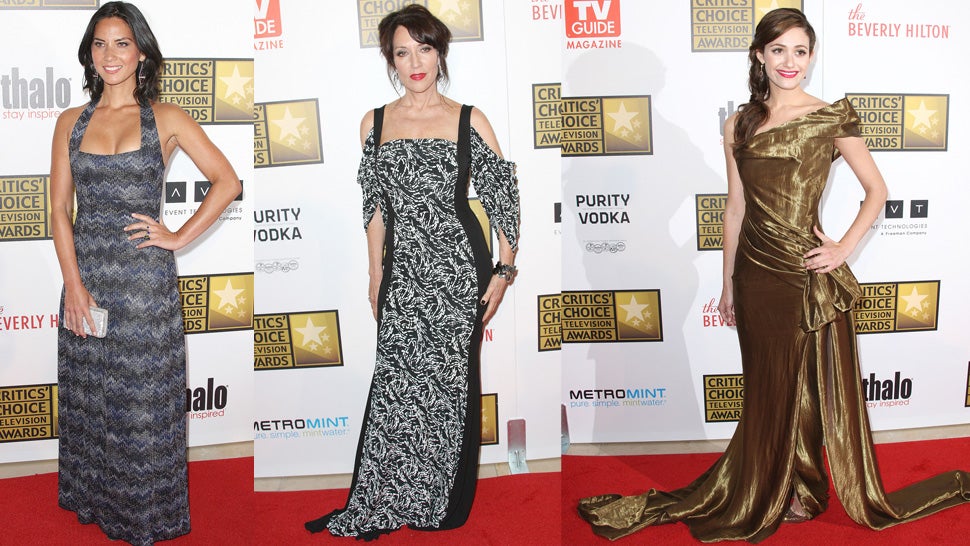 S
Gowns: Olivia Munn, Katey Sagal, and Emmy Rossum.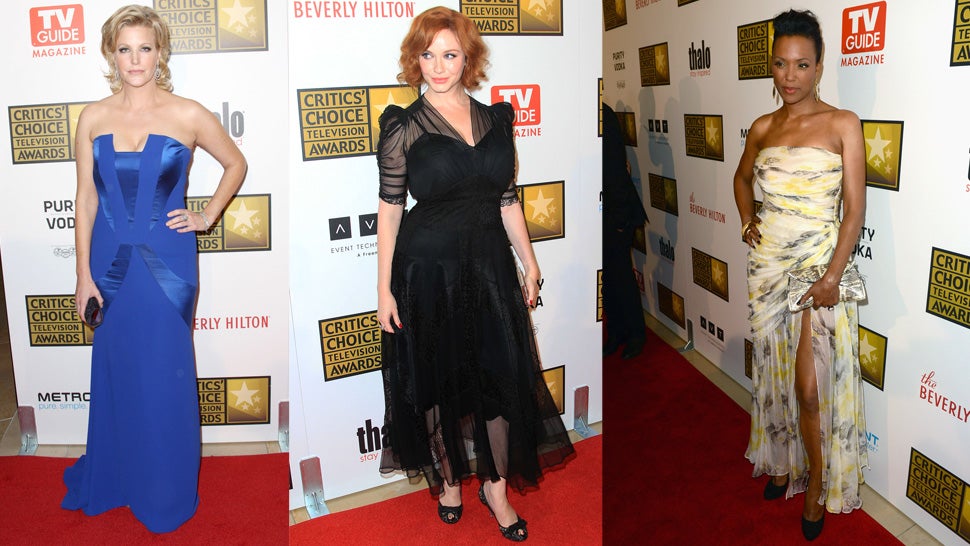 S
While Anna Gunn (left) and Aisha Tyler (right) have looked better, but Christina Hendricks has never looked worse. It's shocking that one of the most beautiful women can repeatedly make herself look so messy.