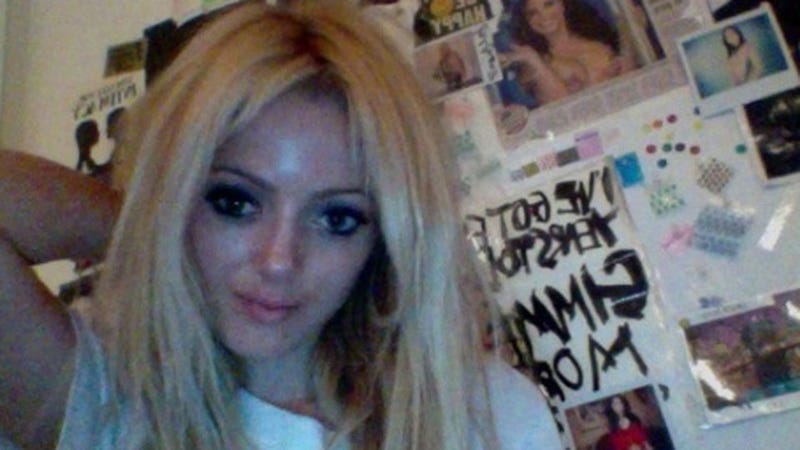 Now that Cat Marnell has left her post as beauty editor at xoJane—where, as the site's "beauty and health director" she infamously chronicled the intimate and more fucked-up details of her life like her drug abuse, mental health, and strained relationships—readers are wondering: What Will Happen Next? After all, the bread and butter of Jane Pratt's site has been first-person, experienced-based essays, with interoffice activities and conversations between staffers providing fodder for posts that read like reality TV (one source told us that Pratt has been pitching a show about the office). The more compelling, dramatic episodes revolved around Marnell's addiction and her brief absence due to employer-mandated rehab—sometimes written by Marnell's coworkers. But weren't those her stories to tell? She seems to think so.
I spoke to Marnell the day her departure from xoJane appeared in Page Six. It quoted her as saying:
Look, I couldn't spend another summer meeting deadlines behind a computer at night when I could be on the rooftop of Le Bain looking for shooting stars and smoking angel dust with my friends and writing a book, which is what I'm doing next.
While Marnell doesn't deny her drug use, she attributes her exit to "creative unhappiness." Having honed her editing skills at Condé Nast—as an intern at Teen Vogue and later, a beauty editor at Lucky—Marnell seems to prefer print to online media.
"I love magazines," she gushes. In the spirit of her professional pedigree, Marnell firmly believes in some diehard women's magazine conventions, telling me, "Beauty is supposed to be aspirational."
It's a philosophy by which she lives her life. "I threw up everyday because I was afraid of getting fat," she declares, without any hint of shame, referring to when she took a break from stimulants during her recent stint in outpatient rehab. Even if she recognized how aspirational beauty has fucked her up, she wouldn't care.
She hated being referred to as a "lady blogger," and she's made no bones about vocalizing her distaste for the genre's earnestness or its body-positivity focus, nor is she a fan of the "gross out" stories that have become the hallmark of many women's interests' sites.
I'm not some girly blogger that's part of a sugar and spice and everything nice community, okay? I hate that. I hate that on principle.
That last quote was from one of her beauty columns for xoJane that was ostensibly about perfume, but was actually an essay outlining her aforementioned "creative unhappiness" and how it, coupled with her drug use, was affecting her behavior in the office. She illustrated her self-proclaimed "bitchiness" by detailing a fight she got in with the site's managing editor Emily McCombs, whom she made cry. It lifted the curtain and gave readers that inclusive feel for which Jane Pratt's publications have always strived, but have never achieved so effectively. Watching—or rather, reading—events unfold became irresistible.