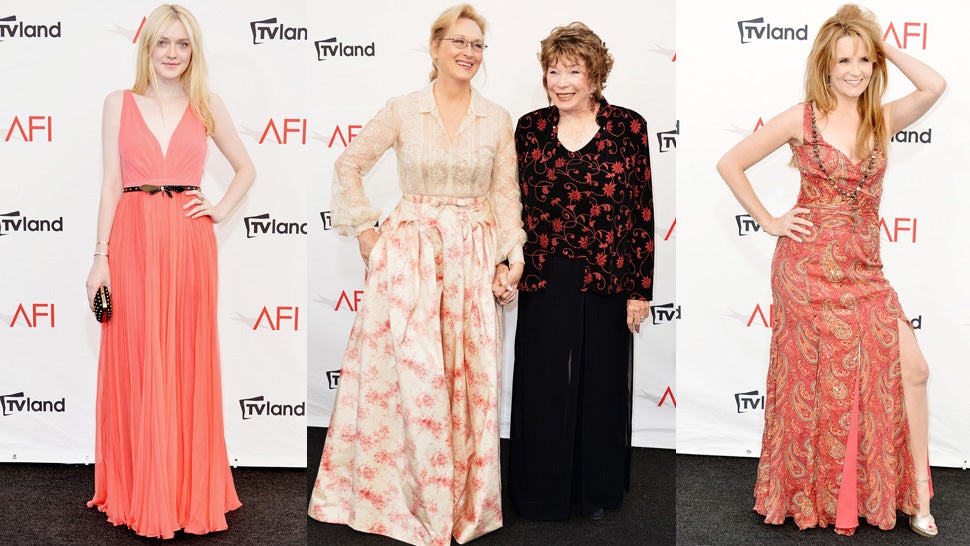 S
Last night, AFI threw a fancy party to honor Shirley MacLaine with its Life Achievement Award. A number of A-list celebrities showed up for her big night—Warren Beatty, Jack Nicholson, Julia Roberts, Annette Bening—but unfortunately, they skipped the red carpet. So we're left to view the fashions of the second tier group.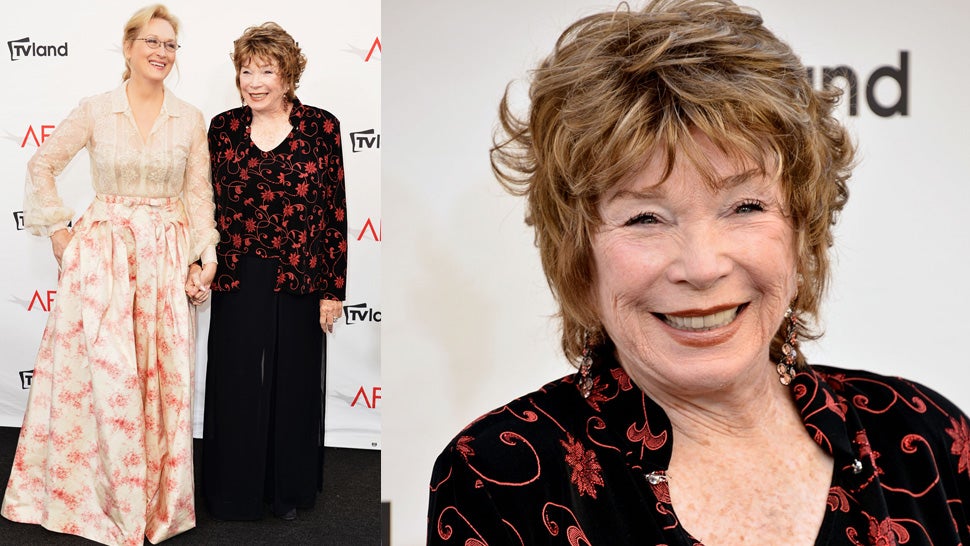 S
Obviously Shirley MacLaine and Meryl Streep are not second tier. Shirley's wig is though. Anyone else disappointed that it's not redder?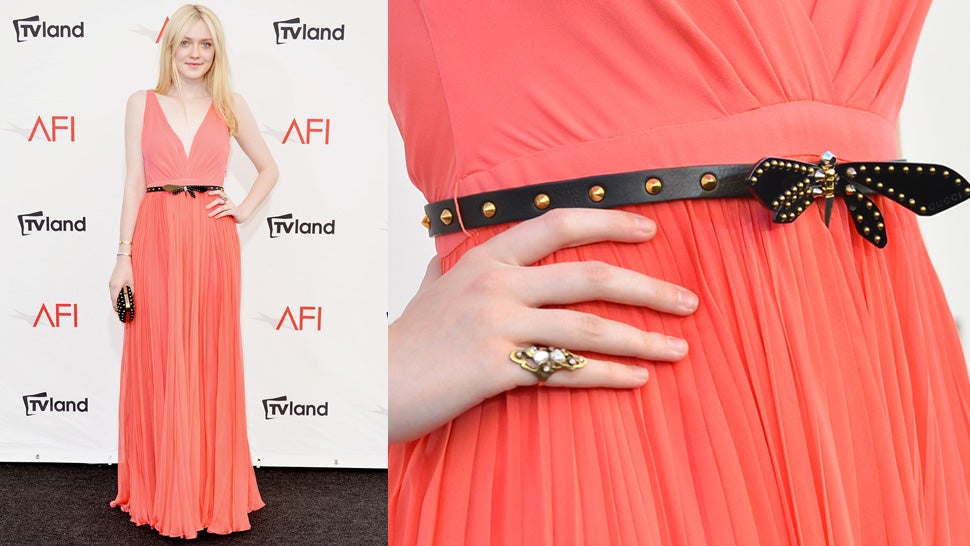 S
Dakota Fanning was the best dressed of the night, in her coral gown belted with a studded dragon fly.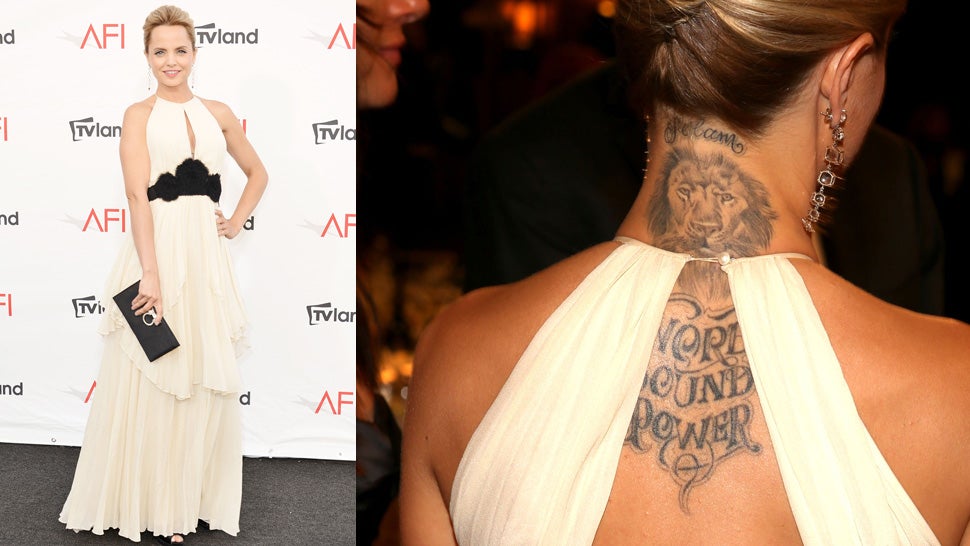 S
Mena Suvari's tattoo is rather large and unfortunate.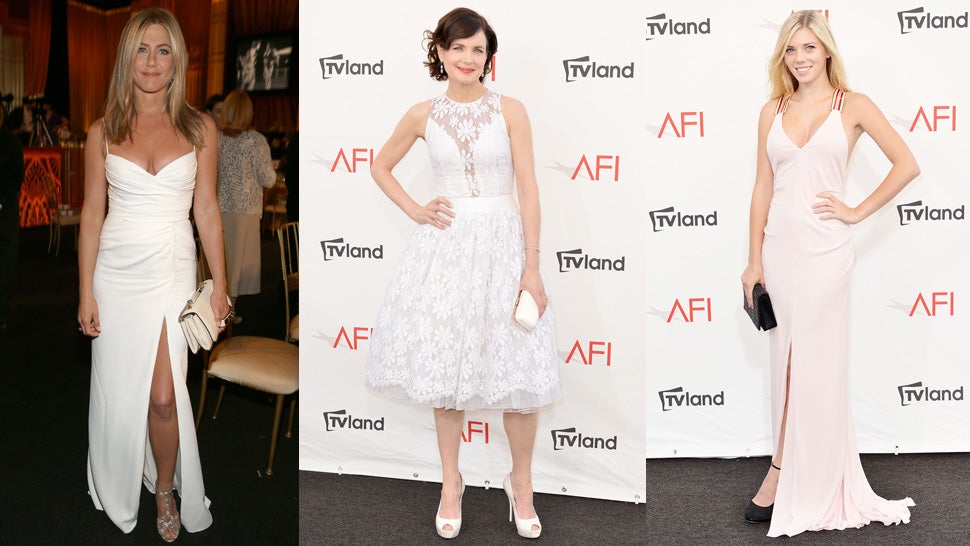 S
Ladies in white: Jennifer Aniston (who skipped the red carpet), Elizabeth McGovern, and Claire Pfister.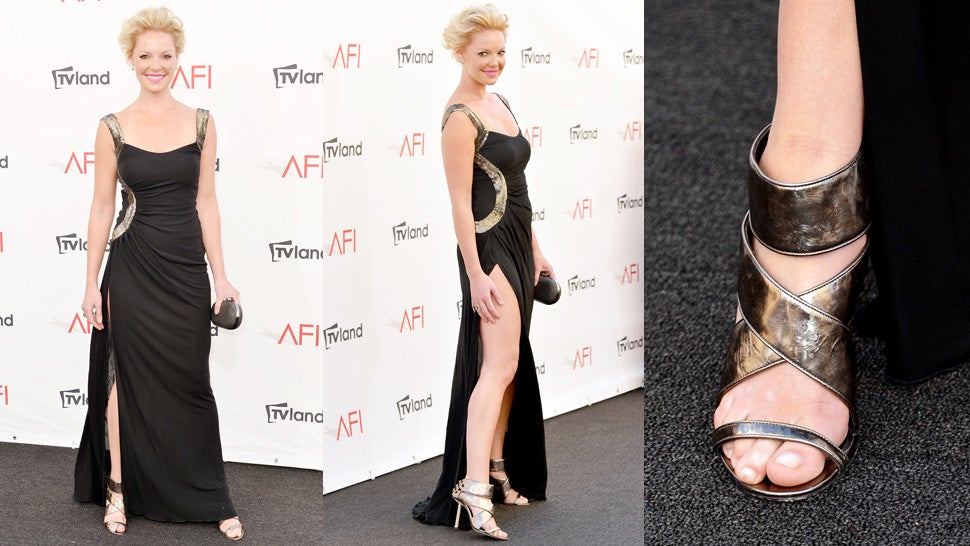 S
I'm not feeling Katherine Heigl's Ellen Burstyn hair.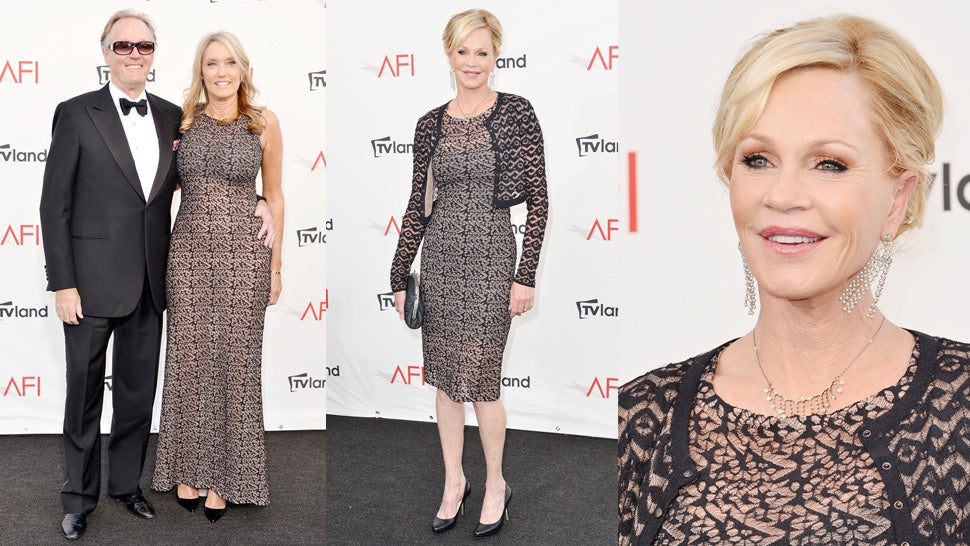 S
Well, this is embarrassing. Peter Fonda's wife and Melanie Griffith showed up in the same dress (with different hem lines).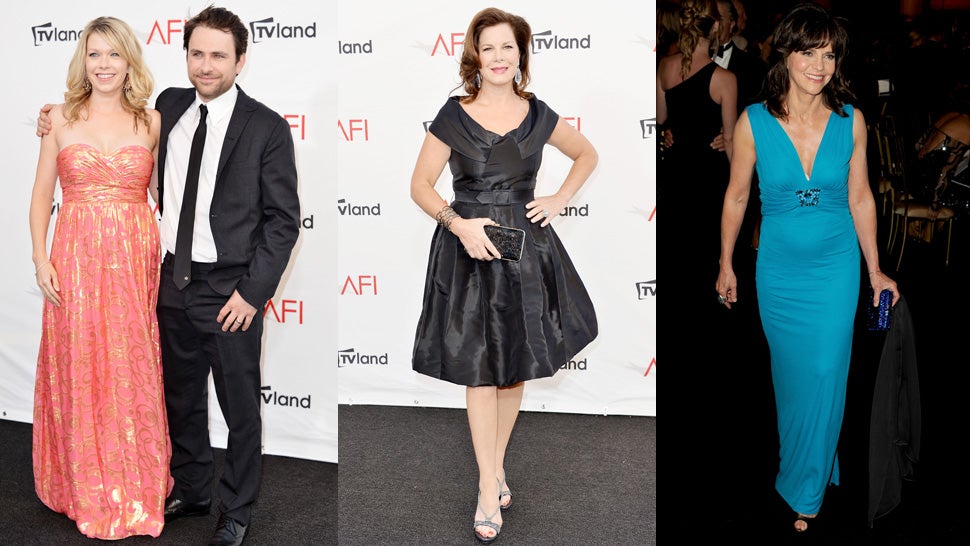 S
Mary Elizabeth Ellis, Charlie Day, Marcia Gay Harden and Sally Field (who also skipped the red carpet).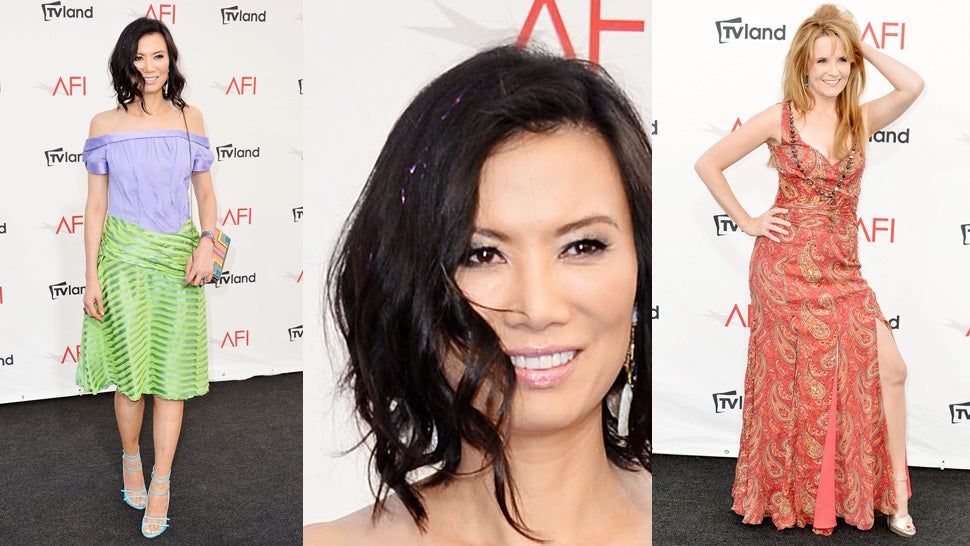 S
Wendy Murdoch has purple tinsel in her hair. What is it with super rich ladies decorating their heads like Christmas trees? And what happened to Leah Thompson?