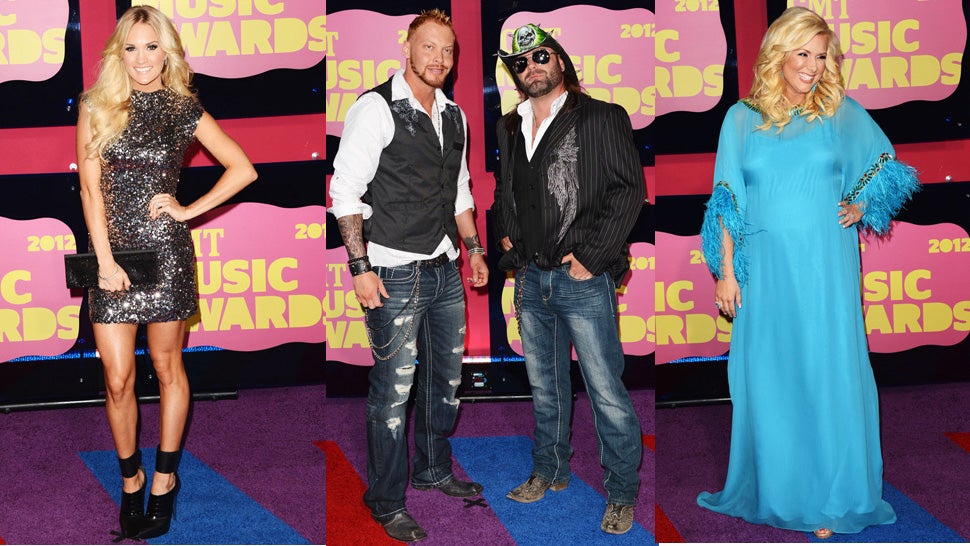 S
Last night, CMT held its annual Music Awards show and even though it was in an arena in Nashville some non-country celebrities showed up to walk the red carpet. There was no shortage of cleavage, cowboy boots, or rhinestones.
S
Very deep cleavage was a popular trend at last night's awards show: Hillary Scott, Kellie Pickler, and Shawna Thompson.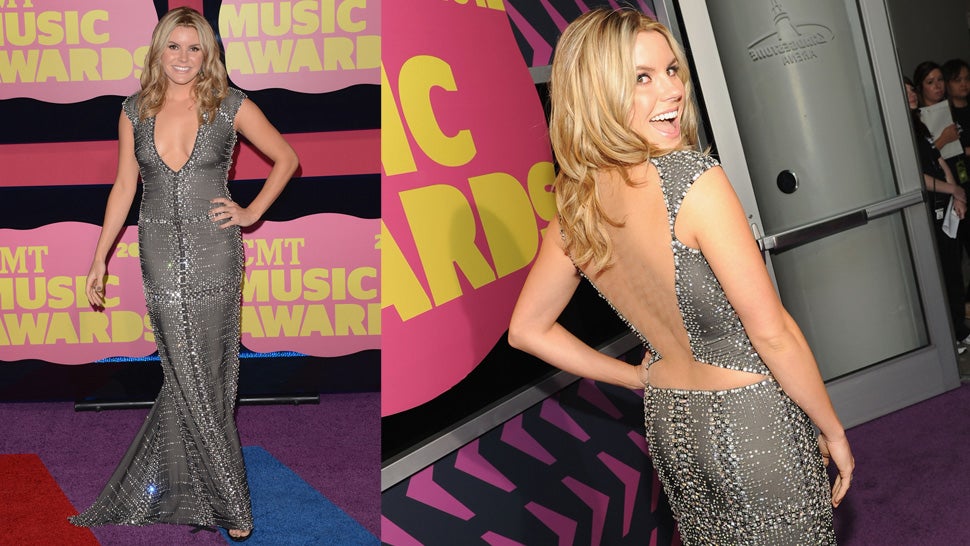 S
Grace Potter went for an open front/open back look.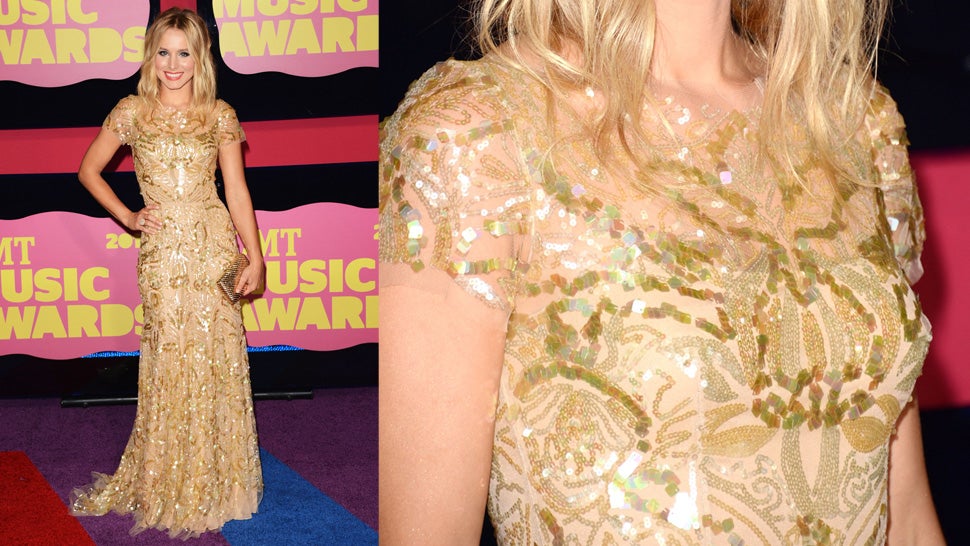 S
Kristen Bell, the show's co-host, was probably the best dressed, but I can honestly say that I'm not even sure if I like what she's wearing or if it's just the best of a really crappy lot. I mean, she looks nice, though.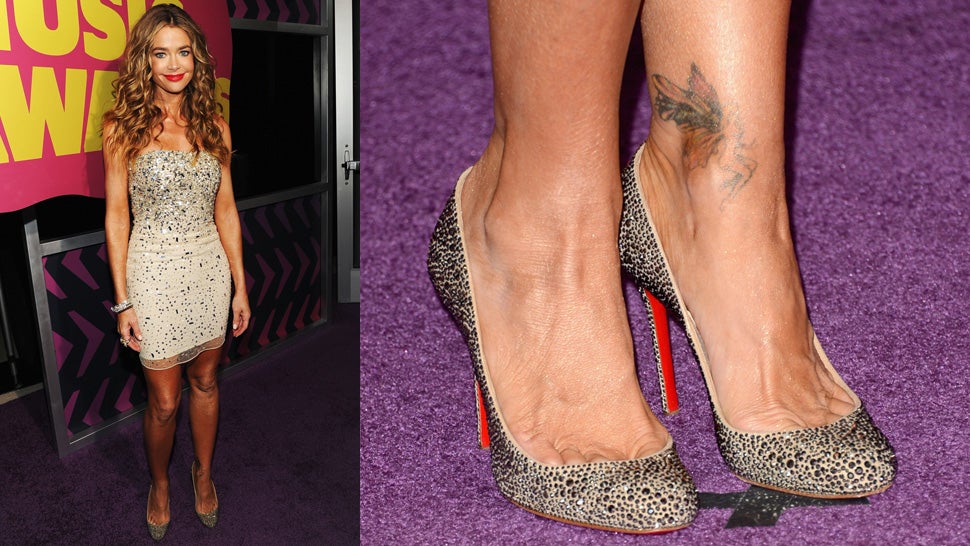 S
I have absolutely seen Denise Richards' dress on a Housewife, I'm just not certain which one. And I have absolutely seen Denise Richards' tattoo on the wall of a tattoo shop.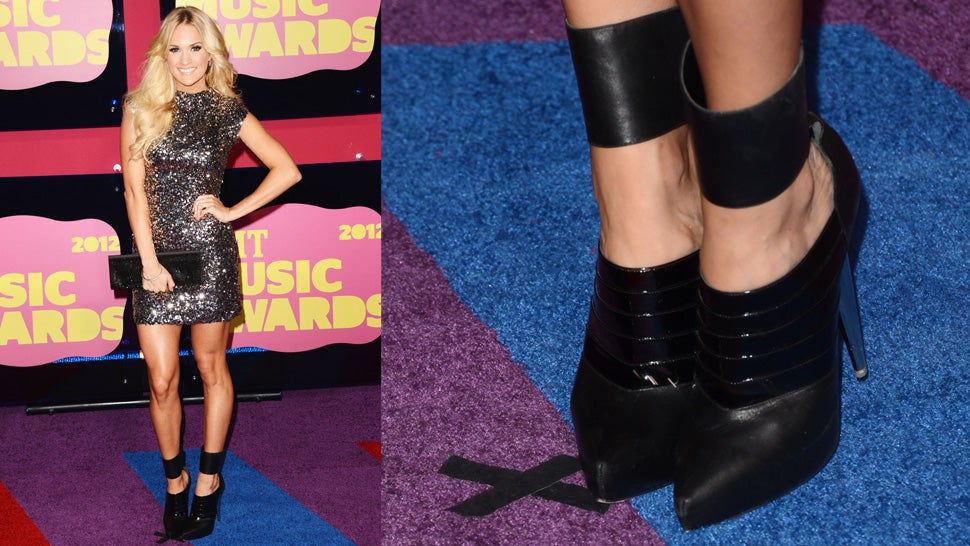 S
When you're famous, no matter how much of a good girl image you have, you should probably avoid any monitor anklet confusion when you pick out shoes.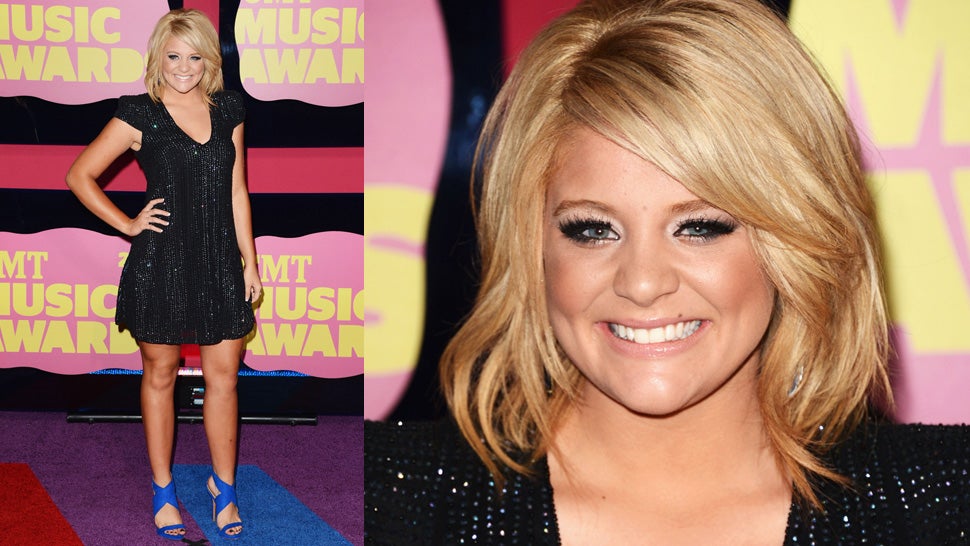 S
Lauren Alaina is almost unrecognizable after someone figured the 17-year-old for a hard-working, 37-year-old mother of four who deserves a makeover because she never spends the time to take care of herself.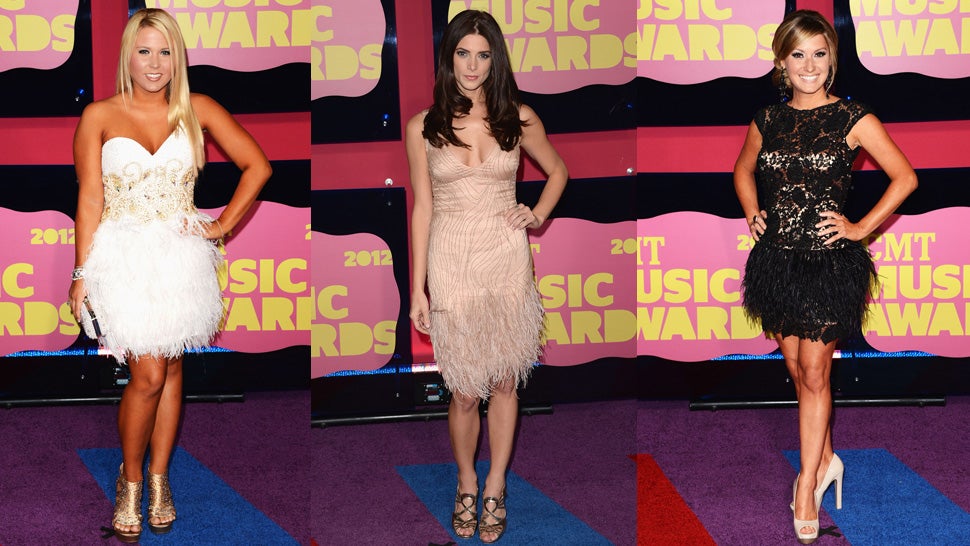 S
Birds of a feather: Rachel Holder, Ashley Greene, and Ali Dee.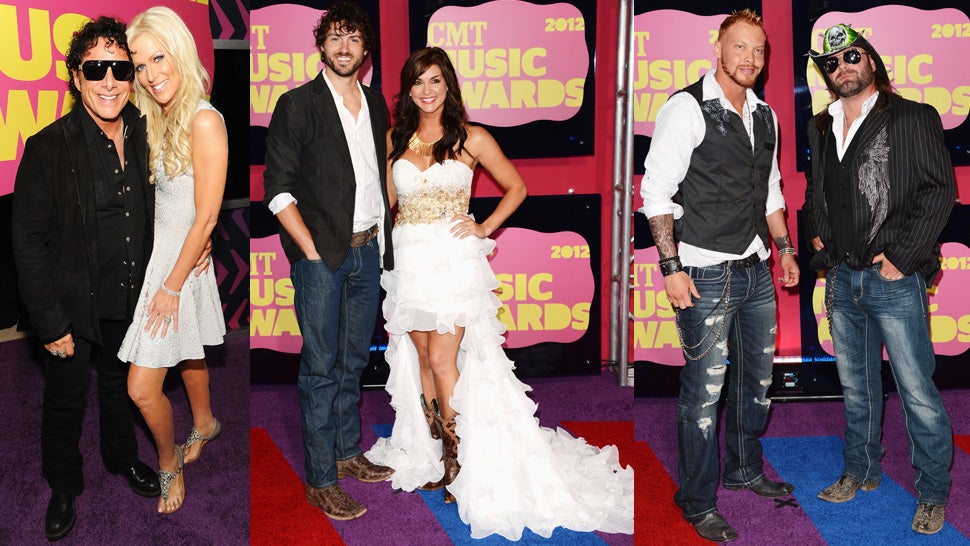 S
You know it's true love when you press your stuff up against your boyfriend in every picture, as Michaele Salahi does with the guy from Journey. Paige Duke wore a dress to show off her cowgirl boots. Crimson and James Storm are the visual representations of what the Ed Hardy cologne must smell like.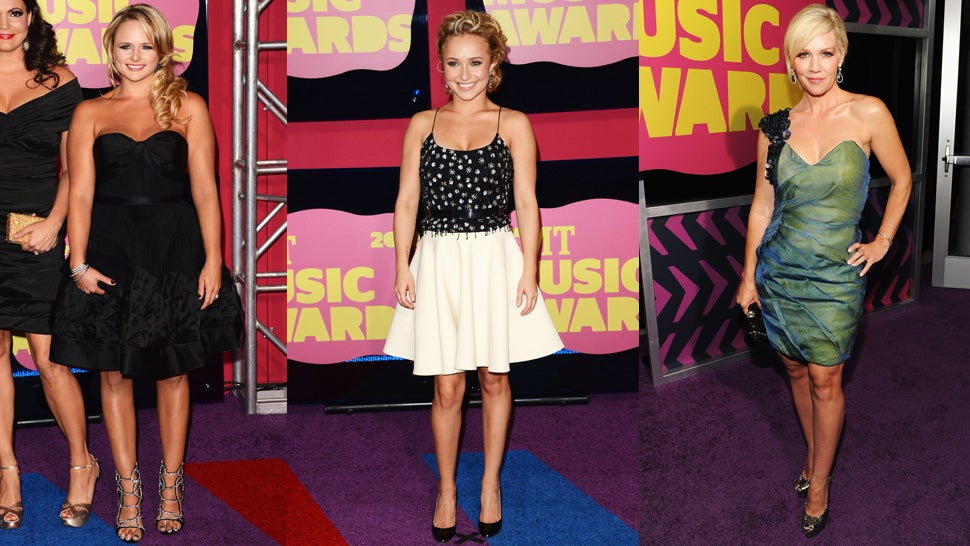 S
Underwhelming efforts from Miranda Lambert, Hayden Panettiere, and Jennie Garth.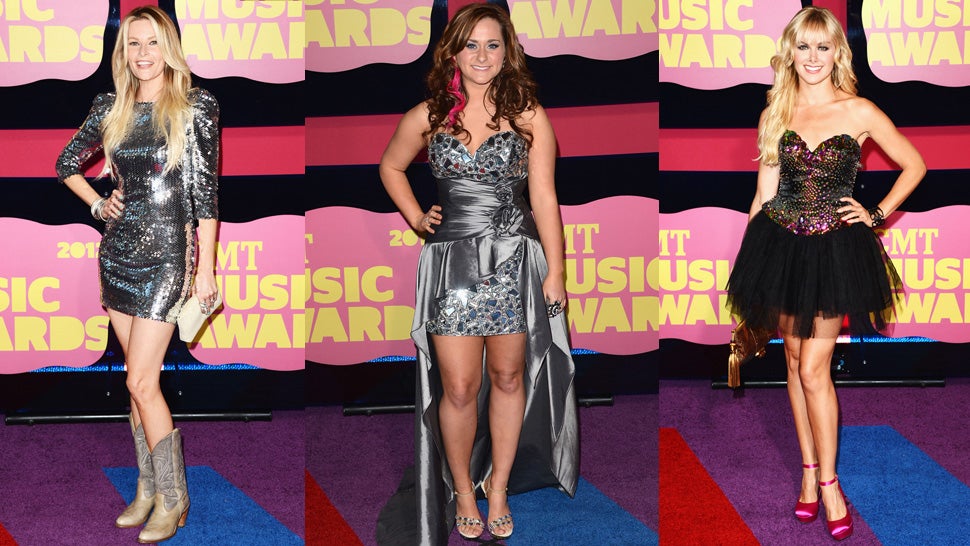 S
This is the kind of trash-and-flash I appreciate at an event like this: Elizabeth Cook, Skylar Laine, and Laura Bell Bundy.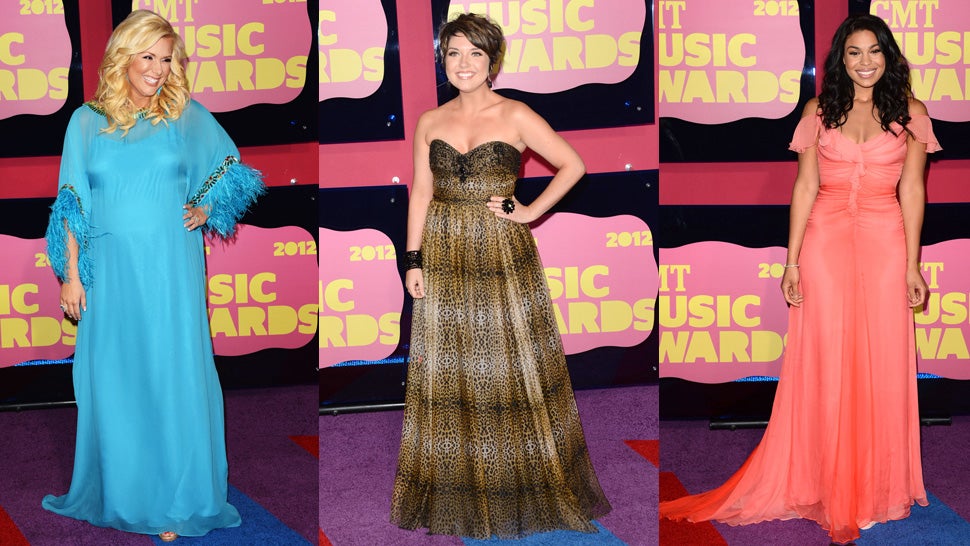 S
I sympathize with Allison DeMarcus, because trying to dress up while you're pregnant is difficult, but there are ways you can do it in which you don't end up channeling a washed-up Vegas madame. As for Samantha Stephens and Jordin Sparks, their gowns just look a little too "prom" for this event that seemed more like a "date dance."