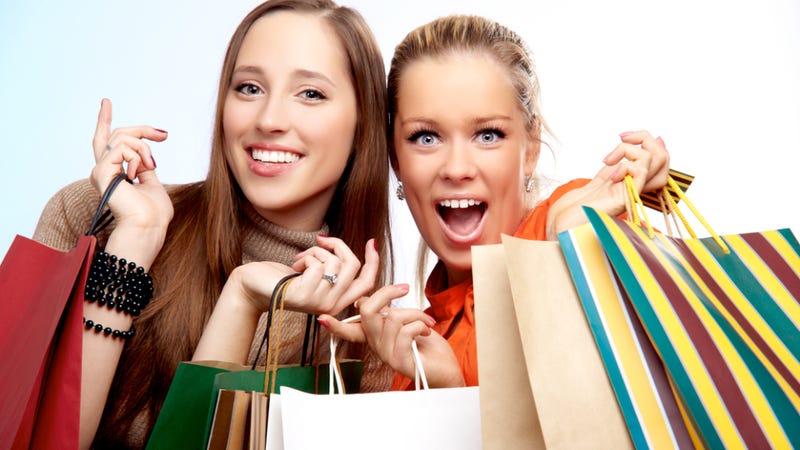 Anyone who's ever been dragged to a mall to buy a backpack's worth of notebooks and a new pair of regulation shoes has surely wondered if it wouldn't be possible to, you know, cram even more harried, bickering parent-teen pairs into a confined, fluorescent-lit space redolent with stale movie popcorn and sadness. What if there were some way to make back-to-school shopping even busier? Even bigger? Even more crowded? Well, Teen Vogue is inventing a new fashion holiday, to sit in the pantheon of shopping holidays alongside Black Friday and Cyber Monday and Boxing Day (Commonwealth, represent!): Back-to-School Saturday (nothing says "fun" like "school" and "Saturday" in the same sentence!). The magazine has decided the inaugural event will take place this year on August 11. Think Fashion's Night Out for the middle and high school set. Naturally, there will be branded partnerships. The Times reports that stores including Aéropostale, American Eagle Outfitters, Express, Guess, H&M, Maybelline New York, Pacific Sunwear of California, Quiksilver, Staples and Vans will participate. Cover Girl, Olay, Pantene and Tampax — all owned by Proctor & Gamble — are also involved.
Deborah Marquardt, vice president for media and integrated marketing at Maybelline New York, part of the L'Oréal USA division of L'Oréal, said that for Teen Vogue's target generation, "shopping is like a sport."

Back-to-School Saturday represents an "opportunity to get out in front of this key audience," she added, in a relevant way that "gives shape and focus to something that's already existed, elevating it, event-izing it and celebrating it."

"If it doesn't provide anything of value," Ms. Marquardt said, consumers will not respond. "But they're going to get samples, and they're going to get offers, and there'll be a fashion show at the Grove," she added, referring to a mall in Los Angeles, "where 10-to-15,000 are expected."
Let August 11 heretofore be known as the day to avoid all public places where commerce takes place. [NYTimes]
---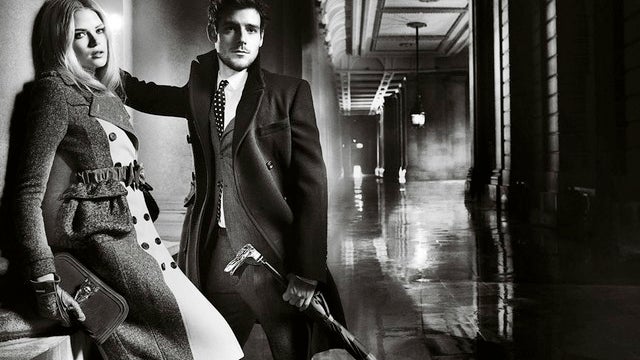 More fall campaigns are rolling out:
Burberry
tapped up-and-coming British actress
Gabriella Wilde
and musician
Roo Panes
to be its latest faces. [
WWD
]
---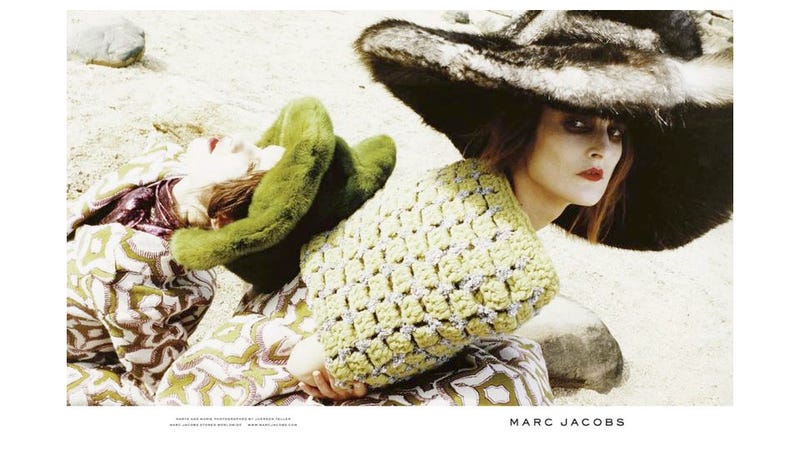 Marc Jacobs
' fall campaign stars models
Marie Piovesan
and
Marte Mei van Haaster
. And some large, furry hats. [
Models.com
]
---
Shalom Harlow
talks about her career in this behind-the-scenes clip from the
Alexander Wang
fall show, which she walked. Harlow grew up in Canada with "hippie" missionary parents. She was scouted at a Cure concert. "I had no connection to fashion whatsoever. I had never even seen a fashion magazine. I grew up without a television," she says. "I had no reference point for anything
and I was suddenly in Paris on catwalks for designers that I could barely even pronounce their names.
We would all watch on the monitor while so-and-so was out there doing her thing. And we were all screaming and clapping. And it was about what you did at the end of the runway. And then sometimes it would be about one-upping each other." [
YouTube
]
---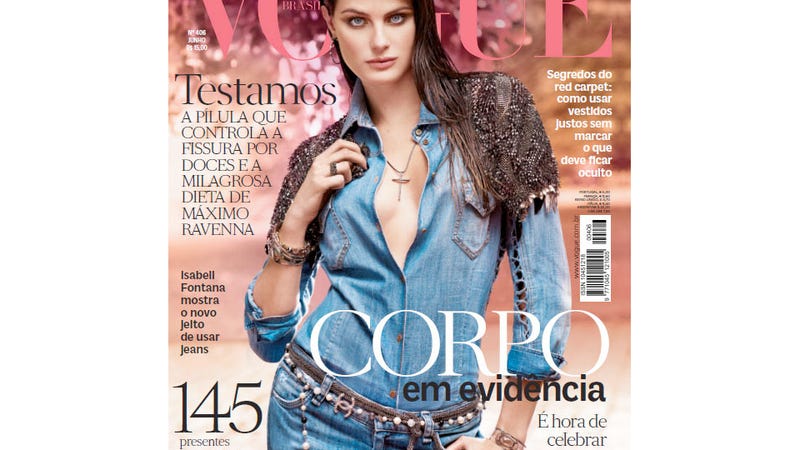 Isabeli Fontana
wears double denim on the cover of
Vogue
Bresil. [
FGR
]
---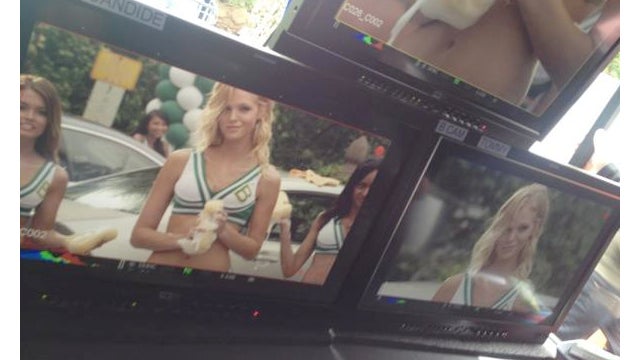 Adam Sandler
announced that
Victoria's Secret Angel Erin Heatherton
scored her first film role, on Sandler's
Grown Ups 2
, which is currently in production. Judging from the monitor image Sandler Tweeted, Heatherton plays a cheerleader at a carwash. "Had a blast, if you ever need a sponge bath, you know who to call," replied Heatherton. [@
HappyMadison
]
---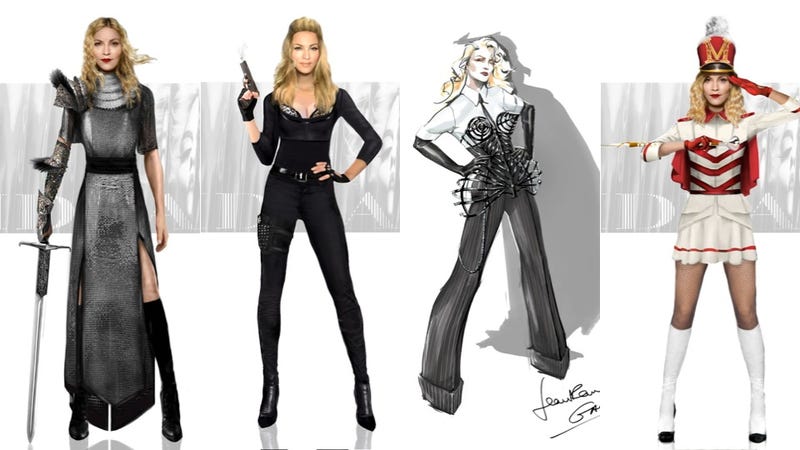 Here are sketches of some of Arianne Phillips' and
Jean Paul Gaultier
's costume designs for
Madonna
's upcoming tour. [
WWD
]
---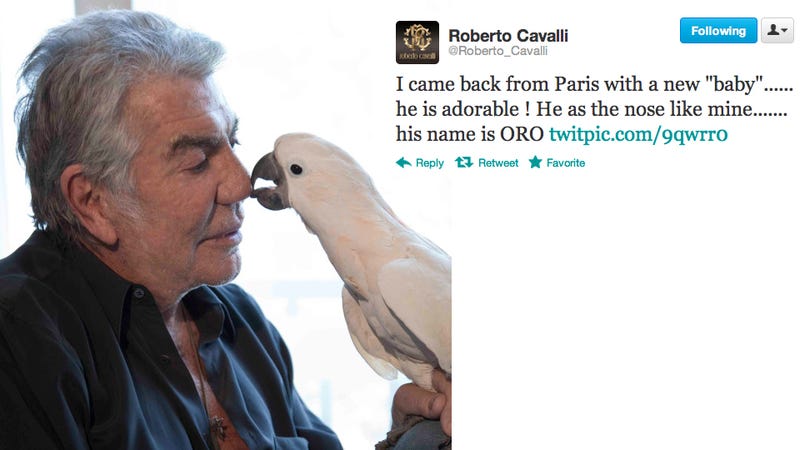 Roberto Cavalli
's Twitter is the gift that keeps on giving. [@
RobertoCavalli
]
---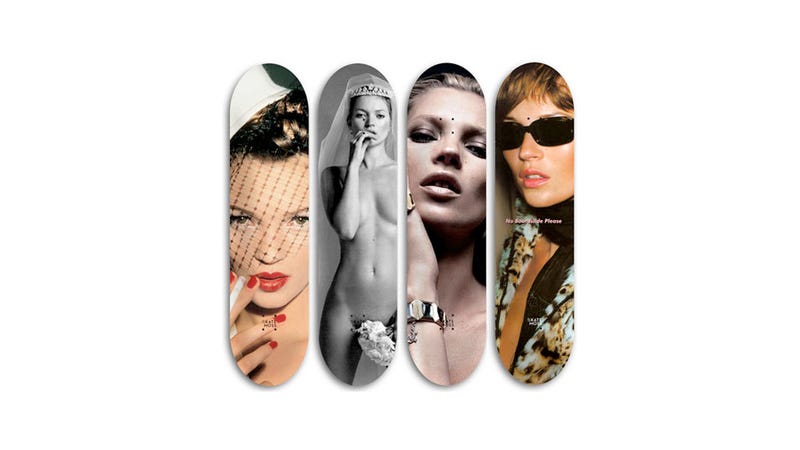 Skate Moss
is no longer just a punny, dangerous-looking
high heel
from
DSquared2
: it's a punny, copyright-lighthearted conceptual skate brand. Take a picture of Kate Moss, Photoshop it on a skate deck, and you have a Skate Moss board. [
Skate Moss
]
---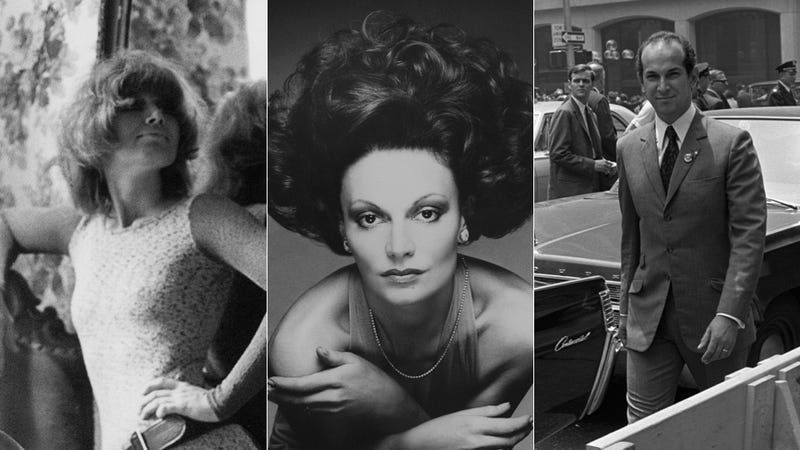 Lucky
has a nice round-up of
old photos of big-name designers
. [
Luckymag
]
---