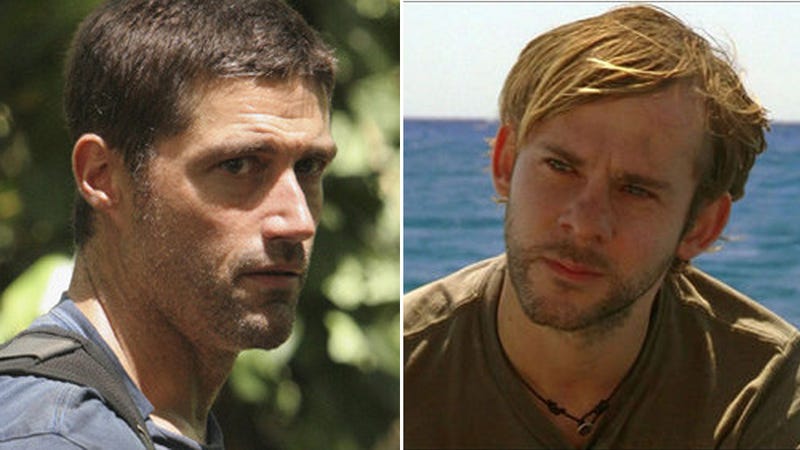 Here's a blast from the past for Lost fans: Drama between Jack and Charlie. It began innocently enough on Sunday, when a Lost-addicted young woman named Becca made a plea to Dominic Monaghan — he played Charlie — on Twitter. She begged Monaghan to persuade his costar to sign up for the social media.
Becca wrote: "holla at matthew fox and tell him to get a twitter i beg of you"
Monaghan's reply?
he beats women. No thanks.
Wow. Now we've heard some things about Matthew Fox. In May of this year, he was on his way to get some fast food at 3:23AM when he was arrested for driving while intoxicated. Celeb DUIs are par for the course. But in August of 2011, Fox was involved in an incident in which he allegedly punched a female bus driver in the breasts and groin. He's also been accused of cheating on his wife with a stripper, and a blind item associated with him makes it sound like he slept his way through the all the strippers and hangers-on of Hollywood.