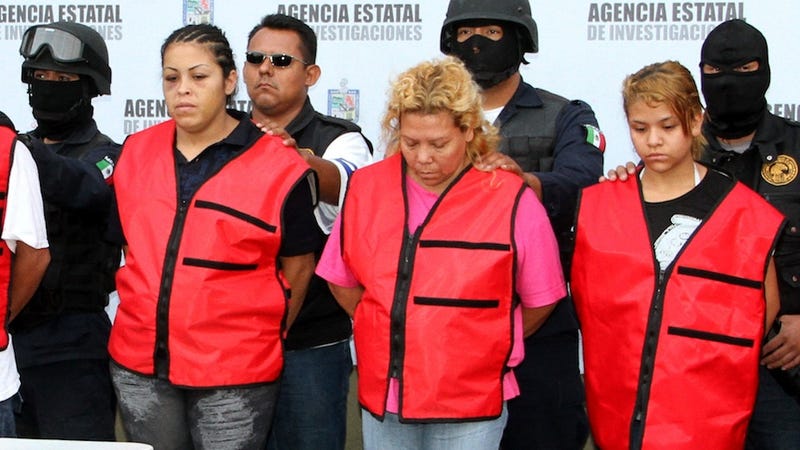 Hooray! Girl power! A new generation of female leaders of Mexican drug cartels are proving that women are just as capable of being bloodthirsty sociopaths with no regard for human life or decency as their male counterparts! You've come a long way, baby.
According to the AFP, while women have progressed through the world of business and politics at a pace that would make a snail mutter a string of expletives and lay on its horn (for the sake of argument, let's assume that snails can drive tiny, slow cars and that they're frustrated by traffic jams and that they're familiar with fancy swearing), they're advancing decidedly fast through the bloody world of drug trafficking, often to the great benefit of their respective crime organizations.
There's a reason for this — America's "War on Drugs" has led to Mexico's "War For Drugs," an unending and terrifyingly violent struggle between cartels that has resulted in the death of more than 50,000 people in the last 6 years. And drug kingpins have a short life expectancy. As the old men were mowed down, younger men moved to take their place in leadership positions. And after they've been killed off, women who had been observers — wives, girlfriends, daughters, mothers — take the reins, often with terrifying results. The author of a new book on female drug cartel leaders notes that with women in charge, cartels are more difficult to fight because, as leaders, they are "acting smarter" than men. In some cases, they're able to use their sex appeal to manipulate men, or trick authorities into overlooking them because tits.