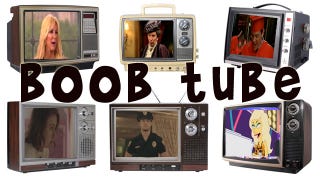 In this week's TV roundup, The Simpsons goes Gaga, Girls goes to Michigan, Anderson finds someone "dreadful" and the kids of Glee graduate.
---
1.) Anderson Cooper to Barbie Mom: "I just think you're dreadful."
"I would prefer to actually oversee my daughter's botox than actually having her go underground, finding a voodoo witch doctor or in fact getting it off the internet and administering it herself." Take note, parents. These are your options.
---
2.) And your American Idol is...
Guitar strumming white guy Philip Philips.