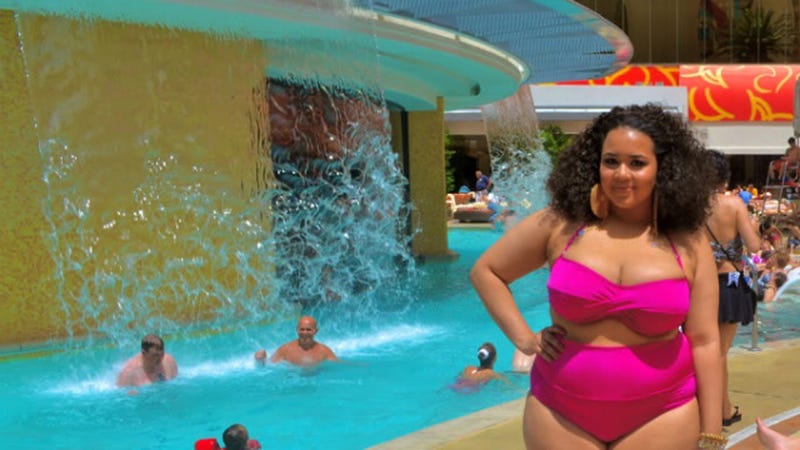 Gabi Gregg, "full time fat girl/personal style blogger" put together a slide show of 31 "hot sexy fat girls in skimpy swimwear" that was posted on XOJane today.
Gabi writes:
One of my bikini photos was picked up by Jezebel, and a lot of the comments were along the lines of "Of course she has confidence! She's a toned, hourglass-shaped plus size woman! I could never wear a bikini! I'm so flabby!" My initial reaction was defensive: Yes, it's soooo easy being confident and showing off your body on the internet as a 220 pound woman of color in our society, amirite?

However, I do acknowledge that I have some level of body privilege (but um, for the record: I totally have flab, stretch marks and cellulite, you just can't see it in the photos I posted due to the high waisted bottoms and the distance of the shots). Anyway, this is all a roundabout way of getting to my point: Hopefully this gallery, which features lots of body diversity, proves that it's not only "toned" fat girls who can feel confident hitting the beach in a two piece.