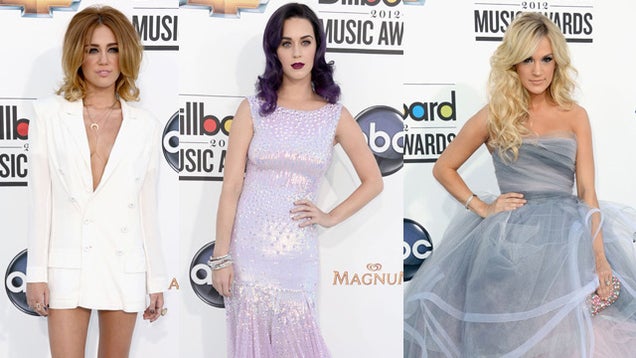 For the most part, the red carpet of the Billboard Music Awards was a white and pale pastel mess of an event that featured a number of today's worst trends (nude illusion, ombre hair, full-torso necklaces), with most of the younger ladies being out-dressed by a 91-year-old woman who isn't even in the industry.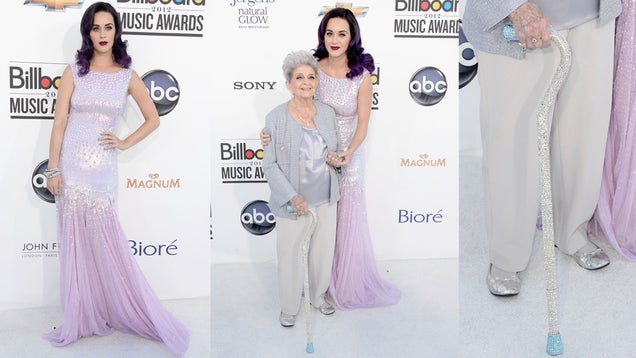 S
This isn't the first time that Katy Perry has walked the red carpet with her grandmother at an event, nor is it the first time that her bedazzled cane made an appearance.
S
Zooey Deschanel was easily the best dressed at this event, as she seemed to be the only person who recognized that displaying a "youthful edginess" doesn't necessarily mean displaying your boobs without a bra.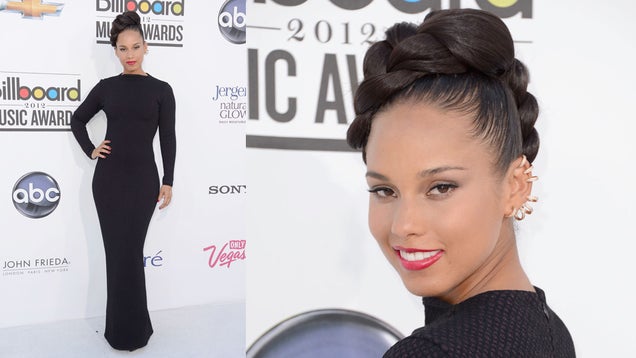 S
Alicia Keys punched up an otherwise boring dress with a conch shell-type braid. If you put your ear to it, you can hear the ocean.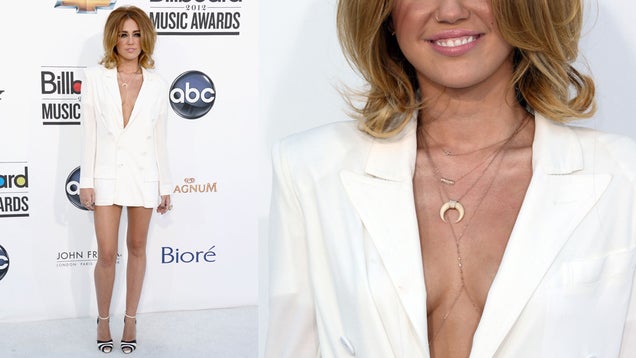 S
Miley Cyrus wore a jacket, some necklaces and mom hair. You can determine if a particular style is considered "mom hair" if the members of Bon Jovi have, at any point in their careers, worn it.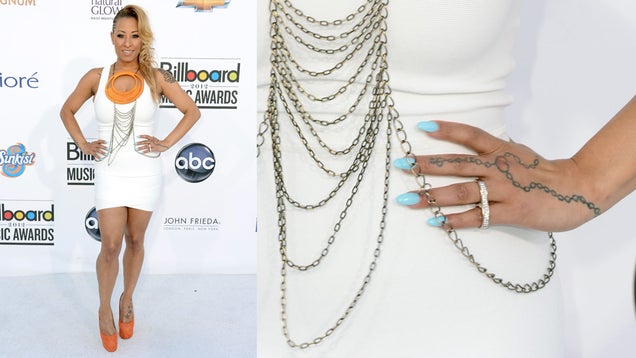 S
Hazel-E looks like her tattoo.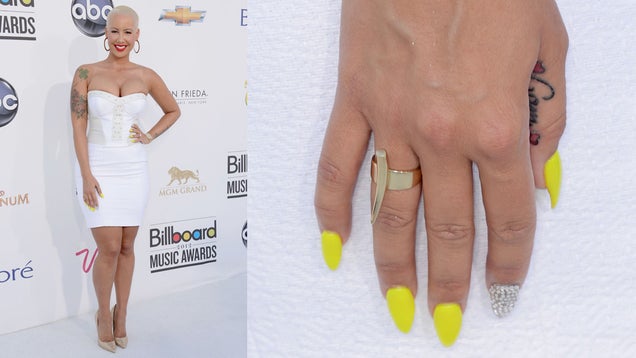 S
As much as I appreciate Amber Rose's nail art, I think it's wise to not pair sunny yellow as an accent to an all white ensemble, lest you remind people of a fried egg.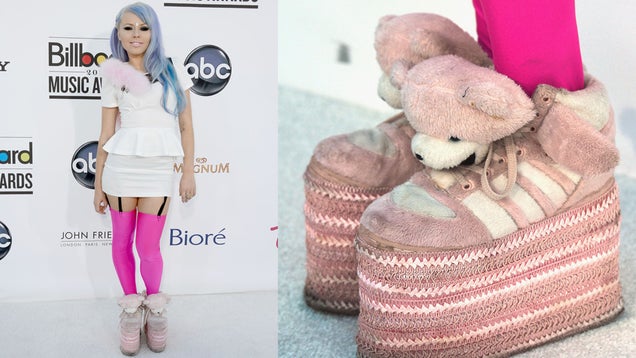 S
What I appreciate about this girl Kerli is that this outfit wasn't some stunt just to get attention. She obviously wears these shoes a lot.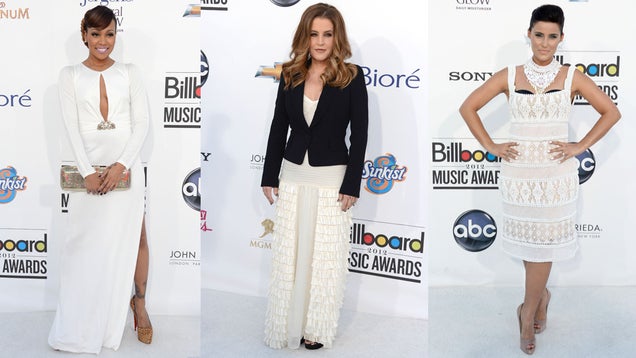 S
I'd classify these as "almost there": Monica, Lisa Marie Presley, and Nelly Furtado.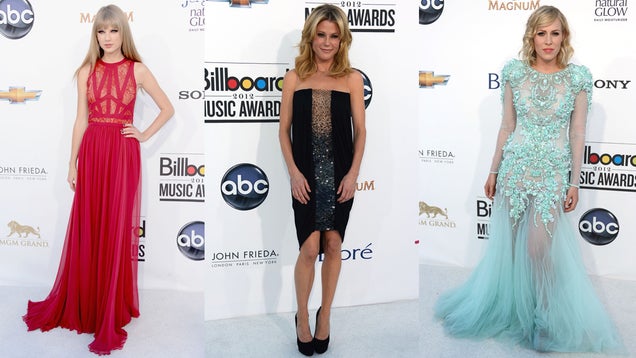 S
Lose your illusion: Taylor Swift, Julie Bowen, Natasha Bedingfield.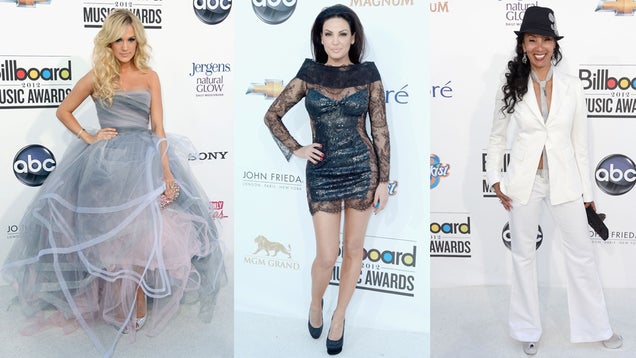 S
Carrie Underwood does gutter princess. Bleona Qereti's front panel proves that it's actually possible to have too little of something horrible. And Julie Brown saw Katy Perry's grandma's cane and assumed this was a Pimps and Hoes party.