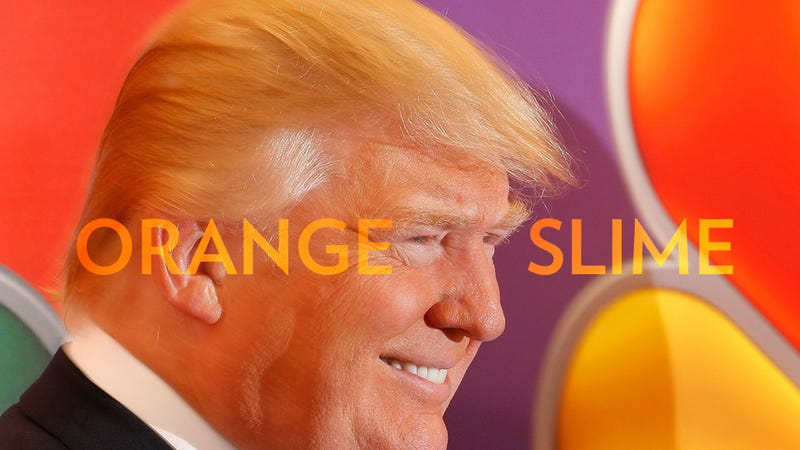 Donald Trump is in the news again for sparking yet another celebrity feud, this time with Cher. The singer made a comment last week on Twitter about his friend Mitt Romney, saying, "If ROMNEY gets elected I don't know if I can breathe same air as Him & his Right Wing Racist Homophobic Women Hating Tea Bagger Masters." Instead of responding directly to her claims, Trump instead insulted Cher's face by Tweeting, "@Cher should stop with the bad plastic surgery and nasty statements about good people running for office." Sadly, Trump has a long history of distilling his public disagreements with women down to a denigration of their physical appearances.
Glomming onto Cher and Romney's Twitter dispute that had nothing to do with him wasn't some reckless mistake. The Celebrity Apprentice finale airs on Sunday. He needs the press. Trump has perfected the art of the celebrity feud, starting trouble with anyone for any reason and then going on a publicity tour with his verbal tirades, making the rounds of Entertainment Tonight, The Insider, Access Hollywood, and Fox and Friends and using the airtime to promote his other business, entertainment, or misguided political ventures. It's a little slimy and very savvy.
While his reasons for sparking public rivalries with other famous people are about as transparent as his combover, they aren't the problem. The trouble with Trump is the hostility he reserves for the women he doesn't like, basing his insults and jabs largely on their looks, weight, and sex lives. The most notorious of these was his 2006 battle with Rosie O'Donnell—a fight that was such a media shitstorm that, six years later, he continues to dredge up when he needs some attention. Responding to her comments on The View about his defense of Miss USA Tara Conner, Trump called O'Donnell a "fat pig" and an "animal" to basically anyone who would listen, from reporters to late night talk show hosts. The worst of it was probably a two-minute rant he filmed for Entertainment Tonight that was so vile, the show decided not to air it on television. The footage, however, made its way to YouTube (to left):
Rosie O'Donnell is disgusting—both inside and out. If you take a look at her, she's a slob. How does she even get on television? If I were running The View, I'd fire Rosie. I'd look her right in that fat, ugly face of hers and say, 'Rosie, you're fired.' We're all a little chubby but Rosie's just worse than most of us. But it's not the chubbiness—Rosie is a very unattractive person, both inside and out.
These low-blow tactics of his are specific to women only. In recent years, when Trump has publicly gotten into it with the likes of Dan Rather, Ron Paul, and Mark Cuban he made no mention of their physical appearances. Even when he briefly feuded with Charlie Sheen—another man who has a terrible track record of his treatment of women—a man who actually looked like death warmed over after a series of scary drug benders took his teeth, Trump described him only as "a great waste of talent." That isn't to say that Trump should've gone after Sheen's physical appearance. It's just worth noting that he did not.