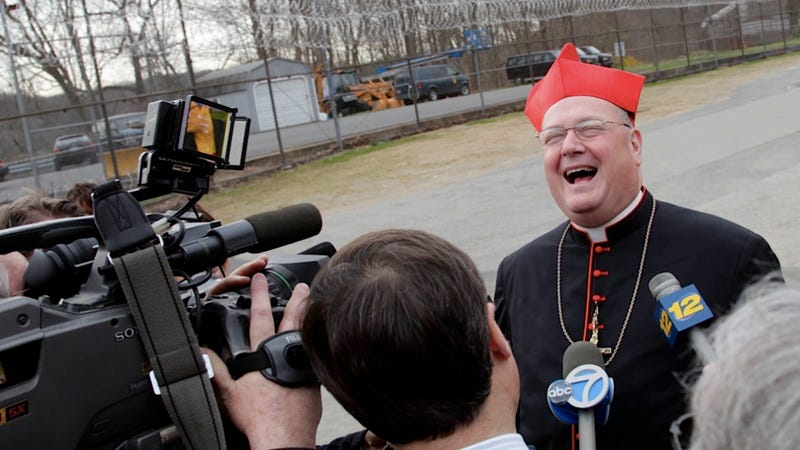 New York's Archbishop Timothy Dolan, whose prodigious jowls the Gothamists mocks prodigiously, doesn't think that the contraception debate is about contraception at all — it's about the First Goddamn Amendment and he's willing to tap into all the Catholic Church's ill-gotten, dragon-guarded treasure hoards to prove it.
Employing an argument antebellum Southern politicians may have used to explain how their gripe with the Union wasn't about slavery at all but states' rights (as in, the right to own people), Dolan told Pix 11 that the executive branch of the government is trying to tell the Catholic Church what it can and can't do by insisting that religious employers provide contraception insurance coverage for employees. Harumph! Indeed! Dolan explained himself with a measured amount of scarlet-faced indignation:
The government, for the first time, is attempting to say what a church and and can't do. That bothers us. It's not about contraception, not about a Catholic issue. It's not about partisan politics. This is a radical violation of the First Amendment.
Dolan softened his criticism by recognizing that the Obama administration had tempered the mandate so that insurers, not church employers, would pay the baby-firewall money. However, since most churches subscribe to the sneaky self insurance scheme (which is really just a way to sidestep state laws about an employer's health insurance obligations), Dolan says that "we [the Church] would still be paying for something we consider morally illicit."