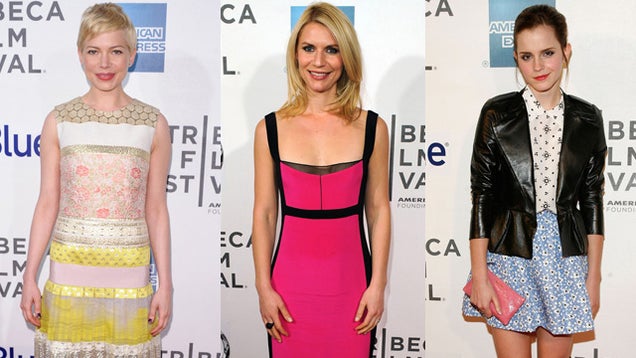 We're smack in the middle of the Tribeca Film Festival, the 10-day event that gives celebrities a chance to watch some movies, participate in panels, support lower Manhattan, and catch a glimpse of Robert De Niro. Less formal than Cannes and much warmer than Sundance, celebrities and their stylists are left to their own devices on determining the dress code, leading to mixed results. Which makes it fun for us.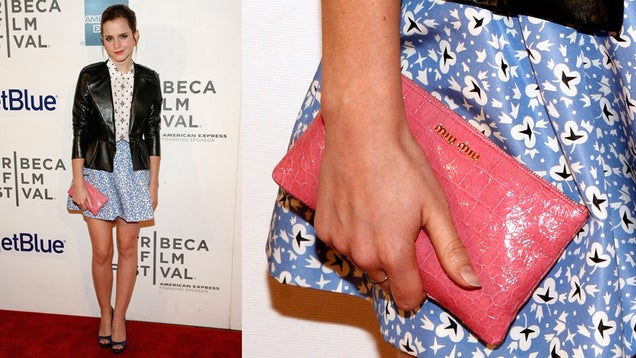 S
Although it's a little casual, my favorite look of the week was Emma Watson at the Struck By Lightning premiere. I love the dichotomy the high-collared shirt and leather jacket create. Leather jackets make everything better.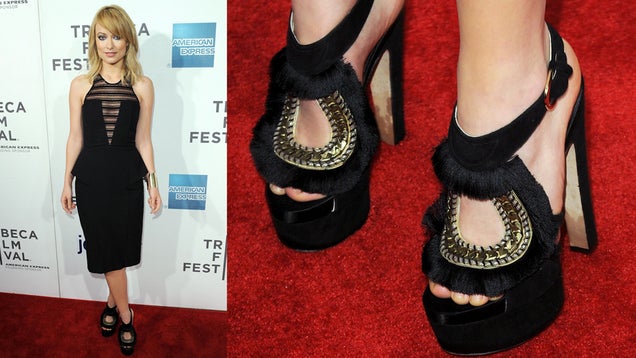 S
As a jury member Olivia Wilde attended several screenings, but her edgy modern black-and-gold look at the DeadFall premiere was definitely her best.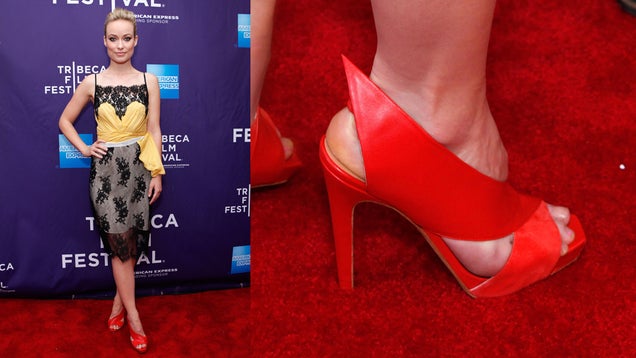 S
Her lacy dress for the shorts program wasn't nearly as sharp, but her red-winged shoes get an honorable mention.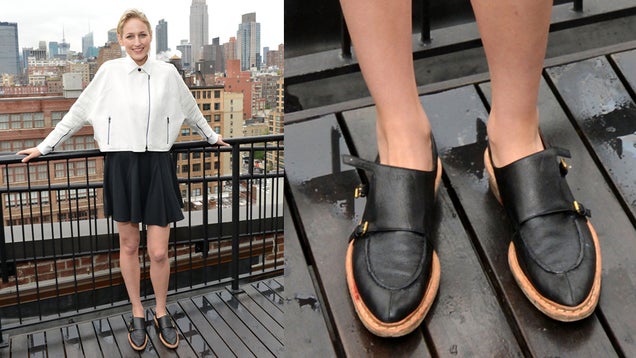 S
The Women's Filmmaker Brunch was obviously more casual than a premiere and I liked Leelee Sobieski's futuristic windbreaker, but those shoes…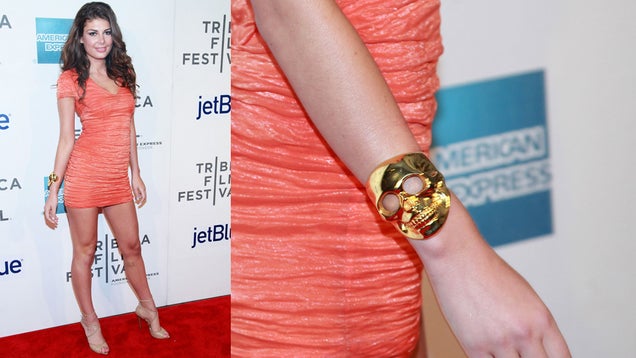 S
Angela Martini's dress is like vagina-seat-contact short, and that's cool if you want to show off like that. Just wipe the seat before you go, please.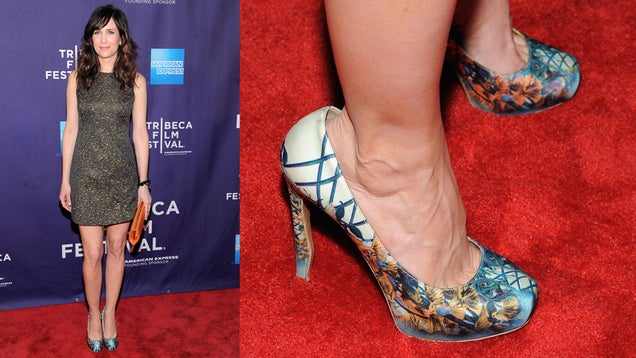 S
There's kind of a lot going on with the patterns of Kristen Wiig's dress and shoes.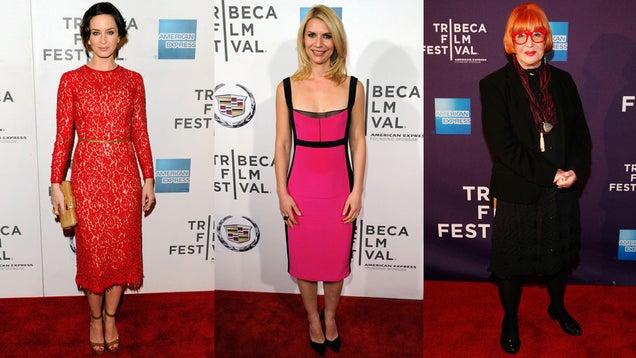 S
Yeah, Emily Blunt and Claire Danes look beautiful, whatever. But check out Sally Jesse Raphael! The update on the orange hair and red glasses make her look like a straight-up NYC art scene character and I love it.
S
LBDs: Jenna Fischer, Kate Mara, and Amber Riley.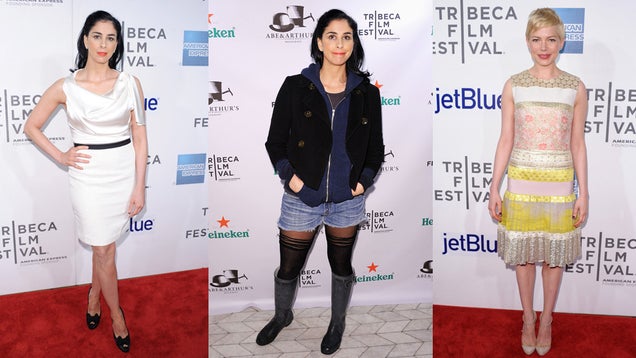 S
Sarah Silverman and Michelle Williams dressed up for the Save the Waltz premiere and panel, but then Sarah changed into some street clothes—an ensemble featuring several confusing elements (thigh highs and tights and galoshes and jean shorts?)—for the after-party.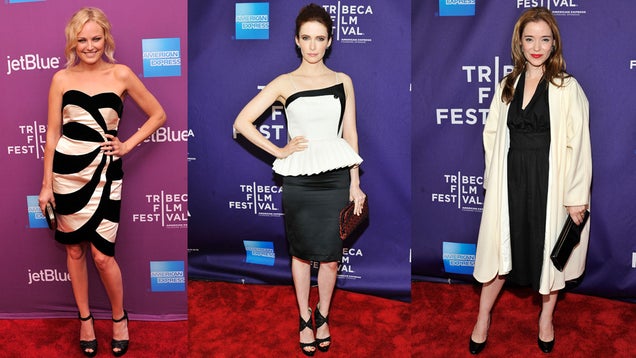 S
B&W: Malin Ackerman, Bitsie Tulloch, and Marguerite Moreau.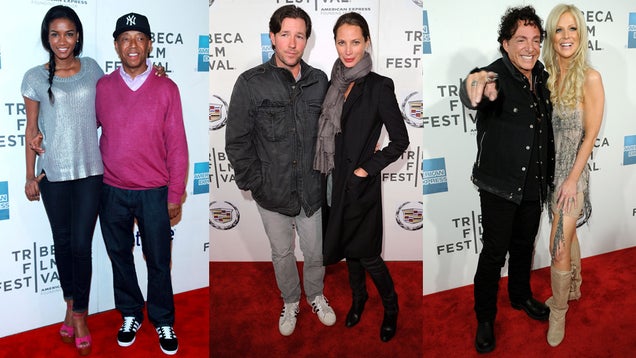 S
I'm actually into the fact that Leila Lopes shoes match Russell Simmons' sweater. Ed Burns and Christy Turlington look chilly. And then there's the couple of the center of the greatest love story of our generation: The guy from Journey and the lady from Real Housewives that crashed the White House State Dinner.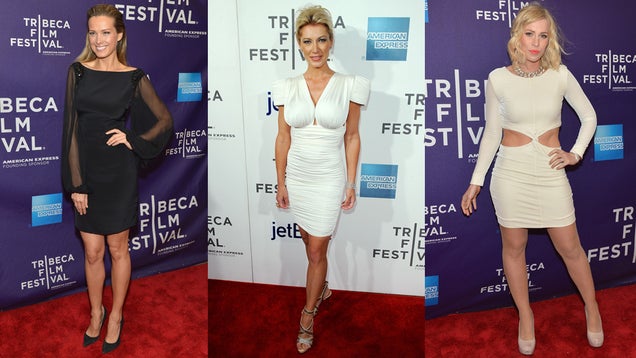 S
Petra Nemcova looks like a merry widow in her black dress with loose pantyhose sleeves. Kari Wagner's boobs look pretty garish in this. Lastly, Natasha Bedingfield really drives home just how cutouts are the antithesis of elegance.