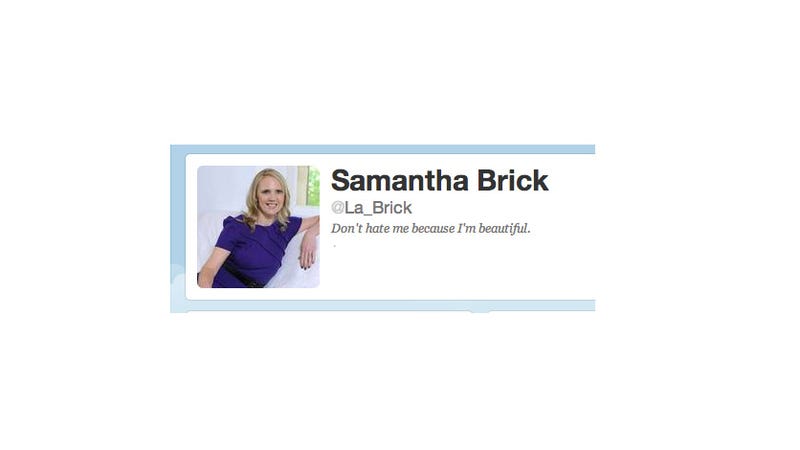 Uuuuuuuugh, this woman. This woman! You know, I stuck my neck out for Samantha Brick the other week because I really think women should cut other women some slack and I am not the Daily Mail's dancing monkey-butler. HOWEVER. At this point I just want to make fun of her sooooooooooo bad.
As so many trolls before her have discovered, trolling works. So in the Daily Mail this week, Brick has written yet another love sonnet about the rapturous smell of her own poop. And let me tell you, Samantha Brick's poop smells annoying.
In this installment, entitled, "What makes me so certain I'm beautiful? Daddy's love... Samantha Brick reveals the secret of her self-belief," Brick reveals another reason why she is better than other women—her dad loved her more than any dad has ever loved any daughter ever. Basically, it's all about how Brick's dad was super nice to her and that's why she grew up to be a delusionally-narcissistic-at-best, shamelessly-manipulative-at-worst, attention-gobbling uber-troll. Yes! Let's all take parenting tips from that guy!
I can't believe I'm fucking stooping to this, but...