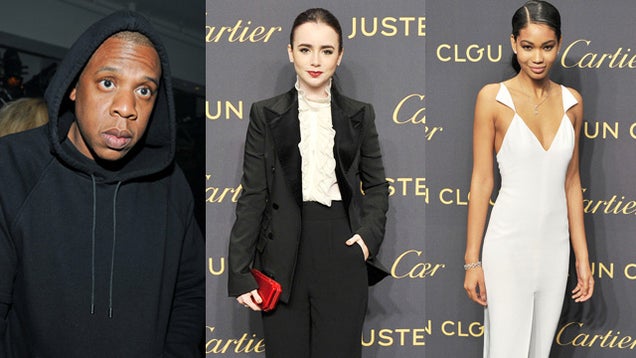 Last night, Cartier previewed its "New York City in the '70s" exhibition and held an after party attended by European princesses and America's royal couple, Jay-Z and Beyoncé. For an event thrown by the infamous jewelers, there wasn't much bling.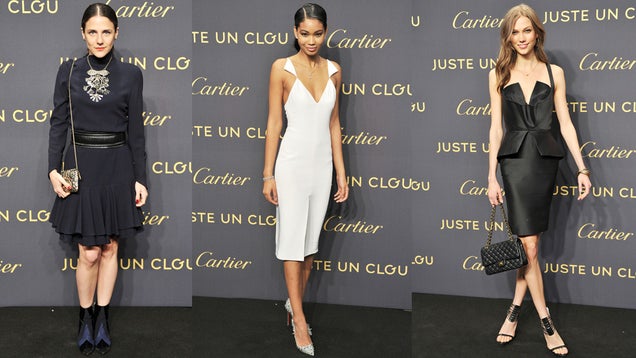 S
Jewelry designer Phoebe Stephens is no doubt wearing one of her own pieces, while Chanel Iman and Karlie Kloss wore simple, structured dresses that were light on accessories.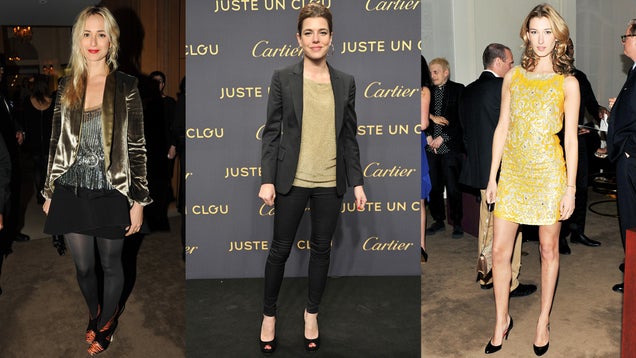 S
Princess Maria Elisabeth von Thurn und Taxis worked a more eclectic look while Princess Charlotte Casiraghi (Grace Kelly's granddaughter) was simple in a pantsuit. Lauren Remington Platt was a little dressier in sparkles.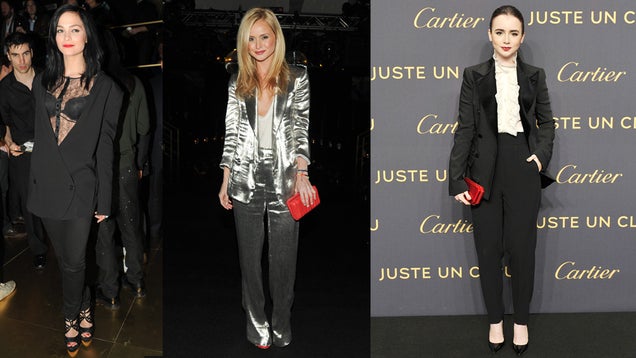 S
Pantsuits seemed to be a go-to: Leigh Lezark, Natalie Obradovich, and Lily Collins.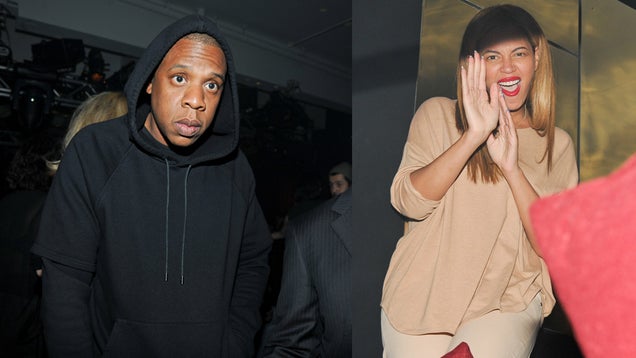 S
Jay-Z and Beyoncé—the most casual of all the attendees—didn't do the red carpet and tried their best to avoid the party photogs.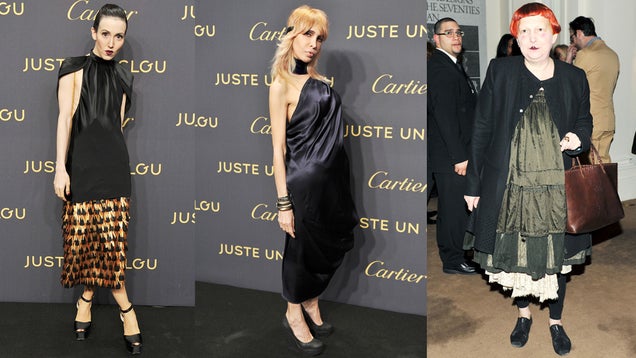 S
Scene staples—Michelle Harper, Sophia Lamar, and Lynn Yaeger—tend to be the most interesting.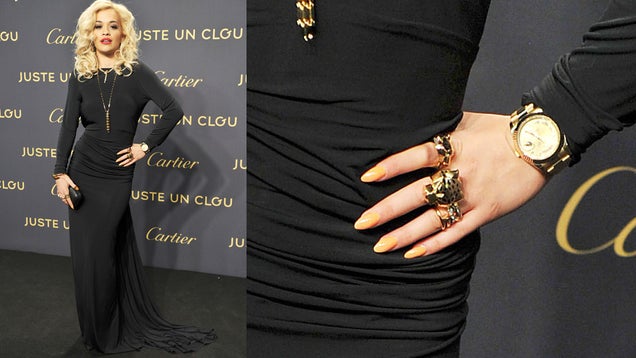 S
Rita Ora, who performed at the after party, was one of the only attendees to really take advantage of the jewelry available to her, wearing a ring on almost every finger.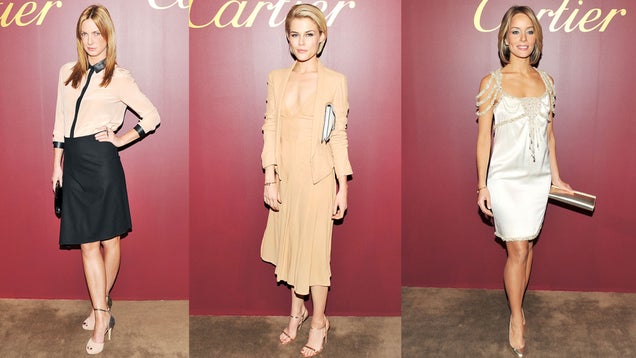 S
While Polina Proshkina and Rachel Taylor seemed business, Bade Iscil wore bedazzled rib cages on her shoulders.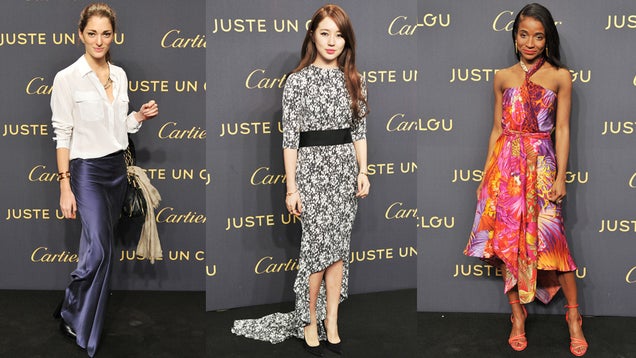 S
Unfortunately, the asymmetrical hemline keeps getting recycled: Sofia Sanchez, Yoon Eun Hye, and Genevieve Jones.