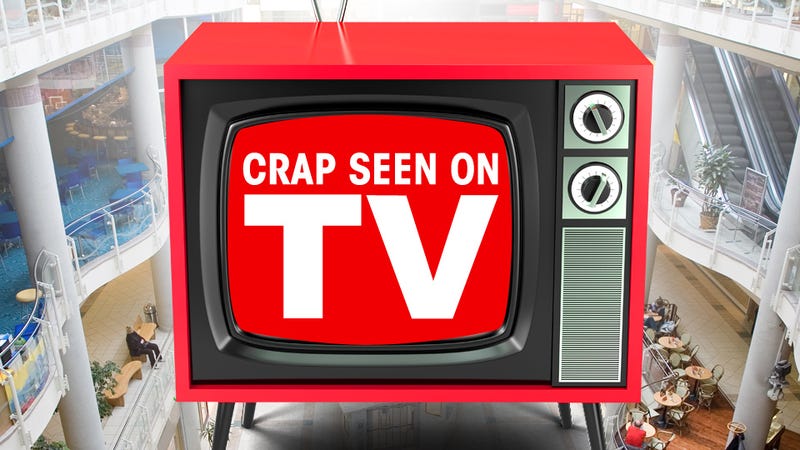 Thanks to Bethenny Frankel and the Kardashians, reality television is no longer just a genre of television populated by exhibitionists for us to laugh at—now it's part of a larger business plan and when used correctly, can make reality stars very wealthy. Television is powerful enough to really move products off of shelves and fame—however minor—is powerful enough to really delude people into thinking they're influential enough to to sell microwaveable cheeseburgers, portable stripper poles, and high-end skin care products for pets. Here are some of our favorite attempts at "branding."
Bethenny Frankel was the first to use non-competition based reality television as a means to an end. Having sold her Skinny Girl Cocktails for a reported $100 million she's the gold standard, and who all other Real Housewives are emulating when rolling out their own clothing, makeup, and alcohol lines. But even Bethenny has made some missteps. Did you know that she's selling pony tails? Selling shapewear seemed to make sense for her brand, but this Fantasy Apron makes no sense. And while most shapewear isn't sexy and most lingerie isn't exactly practical, this article of clothing seems to magically combine the two.
Cindy Rodeo Steedle is maybe the best thing to happen to the VH1 "Of Love" universe, since the Rock of Love star continues to try and build an "empire" like five years after her show as on the air. First she marketed BBQ sauce and "healthy sausage." And who could forget her attempt at waterproof jeans? When those didn't work out, she took at stab at a natural soaps line and then vintage bird feeders. Her latest—and our favorite—venture is sneakers and cowboy boots, hand-painted with anti-bullying messages.