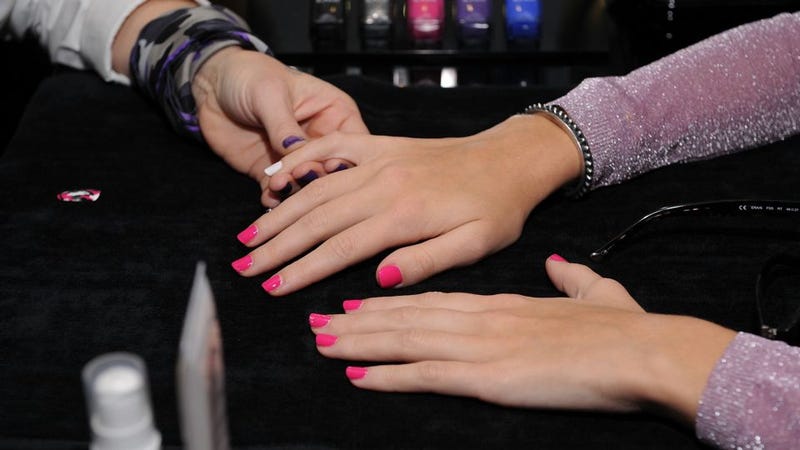 Many nail polish brands claim that their offerings are free of certain toxic chemicals. The California Department of Toxic Substances Control put those claims to the test in a lab — and the findings are, well, concerning.
Investigators randomly chose 25 brands of polishes that are available only at nail salons, including a number of products claiming to be free of the chemicals toluene, dibutyl phthalate (DBP) and formaldehyde, which are known as the toxic trio. Regulators said exposure to large amounts of the chemicals has been linked to developmental problems, asthma and other illnesses.

Investigators found that 10 of 12 products that claimed to be free of toluene actually contained it, with four of the products having dangerously high levels.

The report also found that five of seven products that claimed to be "free of the toxic three" included one or more of the agents in significant levels.
Formaldehyde, toluene, and DBP are all legal cosmetic ingredients in the U.S. — despite the fact that they have been linked to everything from cancer to birth defects to ataxia. But the presence of these ingredients is supposed to be disclosed in product labeling.
The problem is, no public authority tests the stated ingredients of products like nail polish for accuracy — let alone safety — prior to sale. This is because nail polish, like shampoo, tooth paste, and moisturizer is not considered a "drug" or a "medical device," but instead falls into the looser category of "personal-care products." Cosmetics companies can lie. And moves to give the FDA even minimal authority to oversee personal-care products have been fiercely opposed by the cosmetics industry.