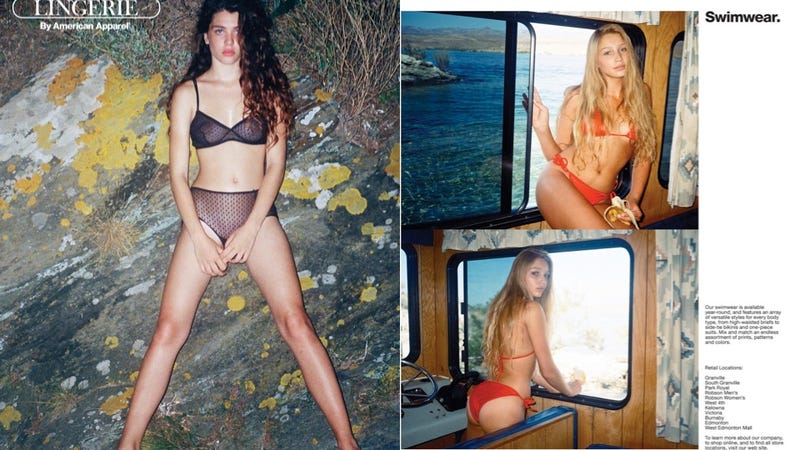 American Apparel has again run afoul of U.K. authorities for its advertising. In 2009, the company was censured for appearing to sexualize a child. Now, eight American Apparel ads have been banned in the U.K. by the Advertising Standards Authority for featuring "gratuitous" nudity and depicting young women in an "exploitative" way. Only eight? [WWD]
---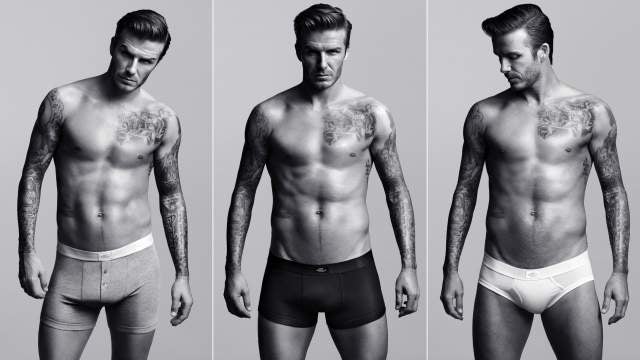 Three people complained to the A.S.A. about
David Beckham
's ads for his
H&M
underwear collection, but the A.S.A. did not uphold the complaints because the ads do not feature explicit nudity and noted that because it is an underwear line therefore it is to be expected that the ads will show the soccer star wearing underwear. [
Vogue UK
]
---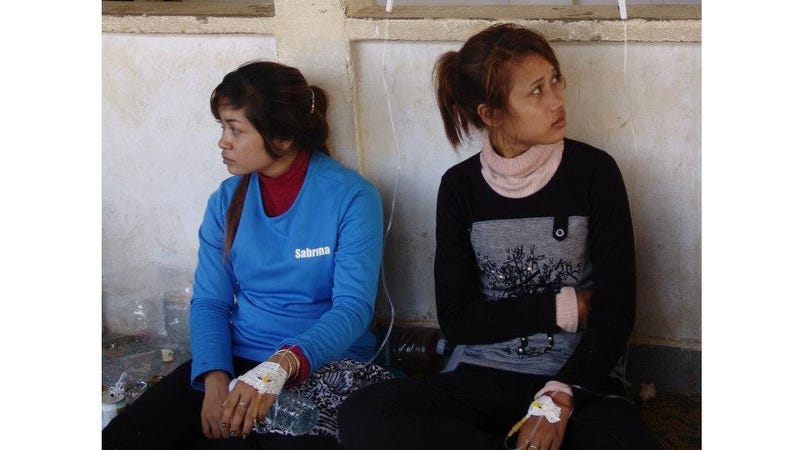 More than 107 and perhaps as many as
300 Cambodian garment workers fainted
yesterday at a factory that makes clothing for
Nike
, apparently due to what was described as "a bad smell from glue." Mass fainting incidents are relatively common (and
increasing
) in Cambodian garment factories due to poor ventilation, crowded conditions, long working hours, and the presence of toxic chemicals used in the manufacturing process. [
WWD
,
CLEC
]
---
Nicki Minaj
raps about performing at the
Versace for H&M
show and really, actually
sitting with Anna Wintour at the Oscar de la Renta
show in her new song "Come on a Cone." "Do a show for Versace / They request me by 9 / And if they don't get Nicki / It just won't be the same," says Minaj. "
When I'm sitting with Anna / I'm really sitting with Anna
/Ain't a metaphor, punchline / I'm really sittin with Anna / Front row at Oscar De La Renta, posture / Ain't a bitch that could do it, not even my imposter." [
YouTube
]
---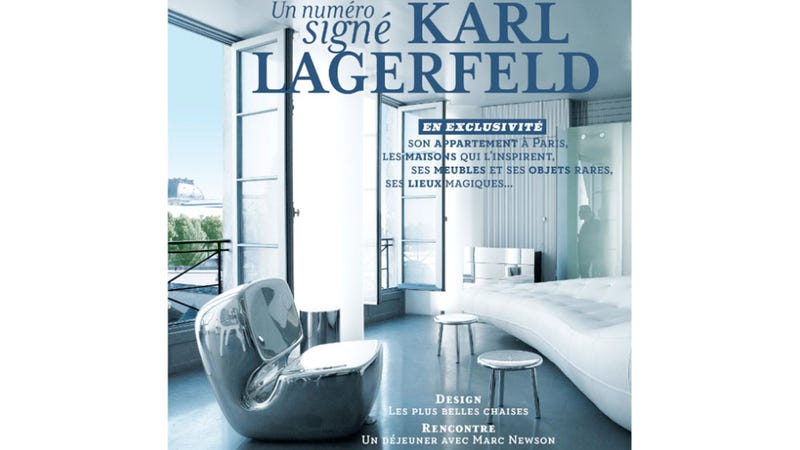 French
Architectural Digest
made
Karl Lagerfeld
's Paris home its cover story. Lagerfeld lives in an 18th Century townhouse that, as reported by the
New Yorker
in 2007, is decorated according to very specific principles. The lower floor contains Lagerfeld's large library and is "furnished with pieces from the eighteenth and nineteenth centuries, as well as from his Art Deco collection." All the ultramodern furniture and art on the top floor, meanwhile, was made after the year 2000. Lagerfeld says his goal was for the house to feel
"like floating in your own spaceship over a very civilized past."
[
AD
,
New Yorker
]
---