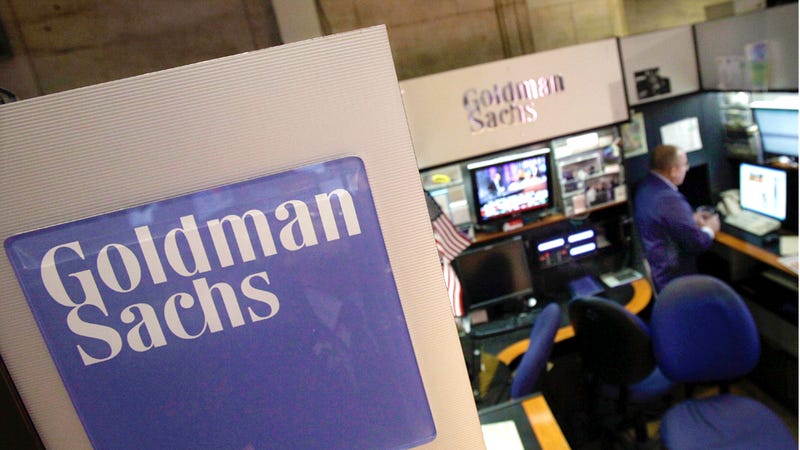 Investment bank Goldman Sachs isn't one of America's most popular institutions right now—given the country's anti-Wall Street sentiment and their participation in the near total collapse of the global economy. And now things are about to get a teensy bit worse for them. After a little digging, Nick Kristof of the New York Times has uncovered that Goldman Sachs is a stakeholder in the company which runs Backpage.com, a website he calls "the biggest forum for sex trafficking of under-age girls in the United States." Oh no. Calling clients Muppets is bad, but facilitating the rape of children is about as low as it gets.
So, let's look at the grisly details. Backpage.com is owned by a company called Village Voice Media, which also owns the famous Village Voice newspaper. It was never previously clear who exactly the owners of Village Voice Media are until Kristof went prying and found out that, in fact, it is owned by private equity financiers, one of which is Goldman Sachs. They have a 16 percent stake, so they don't own the whole thing, but that's not exactly nothing either. You may not be surprised to hear that once the New York Times came a-callin', Goldman panicked and began trying to dump its shares. Classy. By Friday afternoon, they told Kristof they'd "just signed an agreement to sell its stake to management." Well, how nice for them. Good of them to unload their shares of a company that enables child sex-trafficking to someone else rather than destroying said sex-trafficking operation, you know, for the good of the world. Har.
While Kristof has made exposing the evils of Backpage.com a mini-mission of his (here are his two prior columns on the sex-trafficking element of their operation), plenty of others have been going after the company too. They've faced numerous protests, including some put together by the Rebecca Project for Human Rights, which also went after Craigslist to get them to shut down their "erotic services" section in 2010. Attorneys general from 48 states have also called on Backpage to stop running adult service ads, and now 19 U.S. Senators have written a letter of a similar nature. So far, Backpage has maintained that they shouldn't be singled out, because a lot of other sites also have similar problems. (Umm, not much of an excuse…) They've also said they should get a pass because they try to screen ads for minors and report possible trafficking to the authorities. Well, here's a giant pat on the back for you, guys. Great job.