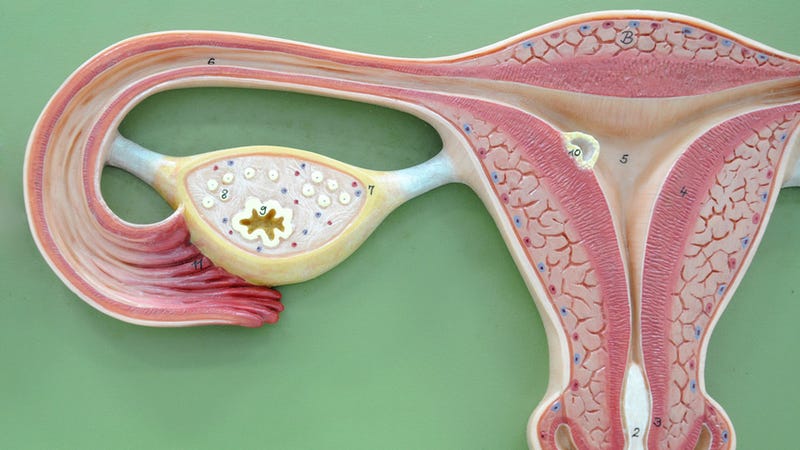 People are comfortable sharing almost any kind of news on Facebook these days—from "I am so wasted right now" (good to know, bro) to "My dog/father/hairstylist/favorite physicist died today"—but there's one area that remains complicated, difficult to navigate Facebook territory: miscarriages.
I am firmly in the age group where my friends are popping children from their loins at an alarming rate, and it's been interesting to watch how they've all handled their pregnancy announcements—and for some of them, sadly, their subsequent miscarriage updates. So when I saw USA Today's article on women turning to Facebook for support during a miscarriage, it made me wonder just how good an idea it is to share the details of your uterine happenings with the world. The answer, of course, can be summed up by the be-all-end-all of social media terms: "It's complicated."
Sharing about miscarriages is one thing, but before you ever get there, there's the question of when and whether to even announce your pregnancy on Facebook. As with making announcements like these in real life, it's a very personal decision. Some people love to shout it from the digital rooftop while others would prefer if you never knew they were pregnant, even after the child is off to college. The general rule is usually that in the beginning you shouldn't tell anyone you're pregnant that you wouldn't want to know you'd had a miscarriage, and that seems to apply to Facebook too—your news good or bad will be broadcast to all of your friends whether you like it or not so you'd better be sure you're comfortable with the consequences of that before hitting "post." Of course, even if they don't decide to share their news early on, there are plenty of instances where people have reached the 12 week mark and feel like they can safely share, only to miscarry later. Or there are those who haven't announced a pregnancy but still might want to share about their miscarriage, simply because it's on their mind.
While it is no doubt painful to take to your Facebook profile and announce you're no longer pregnant, it's worth remembering that sharing your bad news publicly can have good consequences too. USA Today talked to Ashley Webber of Holly Springs, North Carolina, who was totally happy to share the news that she was pregnant with her second child on Facebook when she was just four weeks along. When she had a miscarriage two weeks later, she posted that too, and she said she "was flooded with stories, encouragement, prayers and love." When she got pregnant again several months later, she again told her Facebook friends at four weeks. She knew people might be curious why she's share again after having to tell everyone about the loss, but she said, "That was exactly the reason — I really believed everything would be fine and figured if something wasn't I would rather people know, so that I wouldn't have to go through it alone." As it turned out, at eight weeks she discovered she was having twins. When she later learned that only one baby would survive, she says her Facebook friends were an invaluable source of support: "People still send me encouragement through Facebook. It has really been a blessing."
For everyone who wants to share, there are probably just as many or more people who cringe at the thought of making an announcement of their miscarriage on Facbeook, After all, it's one of the few remaining things that people are reluctant to publicly discuss. Except for Jay-Z and a few other notable exceptions, even celebrities don't talk about their miscarriages (or their struggles with infertility, thought that's a matter for another time), and most of them will talk about anything! On a lot of levels, it makes sense not to want to spread the news. It's an intensely private loss, and many people don't feel like opening themselves up to other people's advice or clichés or thoughts—even if those thoughts are well-meaning and sympathetic. If it's nobody's business in your real life, why would you want to make it anyone's business on Facbeook?