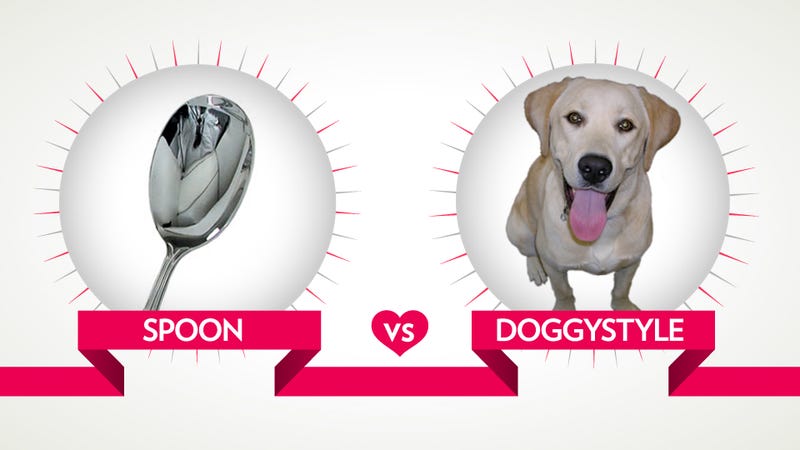 It's hard to believe that not two weeks ago, this room was full — full of 32 bright and shiny warriors in a race to the top, their eyes clear and hearts full. But for almost all of them, their dreams have been dashed. And then there were eight.
We wrapped up the Sweet Sixteen yesterday with no upsets; in the Sex bracket, Spoon (3) took down Shower (6) and BDSM (7) fell to Doggystyle (2). Meanwhile, in the delicious Chocolate bracket, sentimental favorite Hot Chocolate (11) lost to Cake (3), no doubt due to the sheer power of Team Cake. And in the most violent trouncing on the night, Brownies (2) unleashed its bloody fury upon tenth-seeded Frosting (which was also The Atlantic's Cinderella pick — all the more heartbreaking) with 80% of the vote. It was hard to watch, yet hard to look away.
If you're just joining us, where the hell have you been? Click here for a printable PDF of the original bracket, or select the image at left for an updated version. Rules of gameplay can be found here.