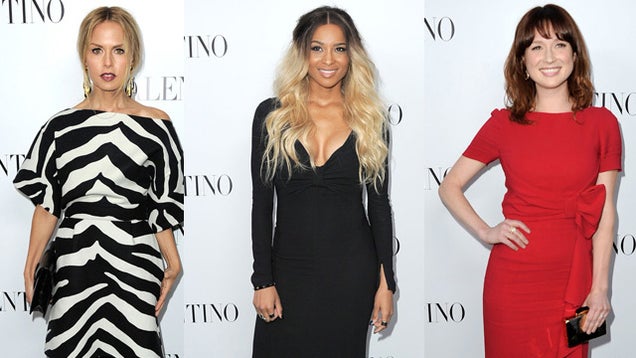 There was an incredibly limited color palette at the opening of Valentino's Rodeo Drive flagship store, with celebs mostly sticking to black, white and beige with a rare pop of red here and there.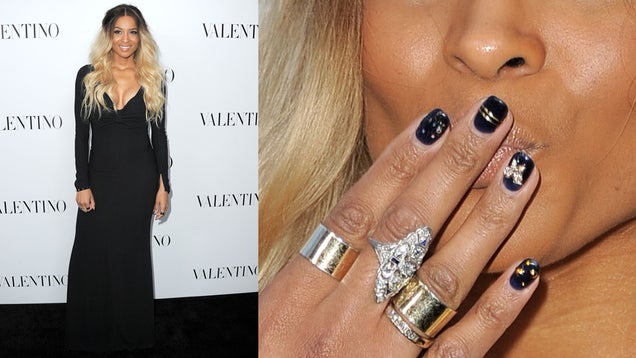 S
Ciara went with a simple Morticia dress and extreme roots that almost looked like a hat. But the best part of her ensemble was clearly her 3-D nail art.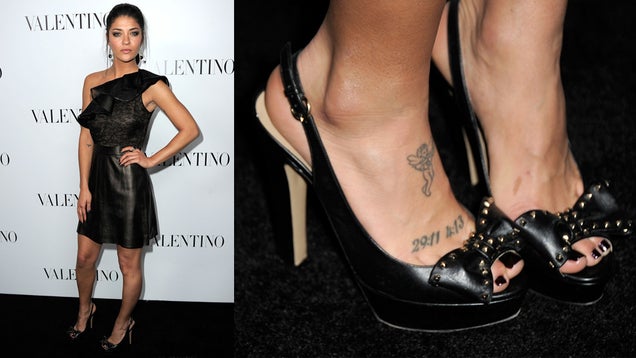 S
I liked the dichotomy created by Jessica Szohr's frills and bows and leather and studs. It made for cool Tough Girlie look.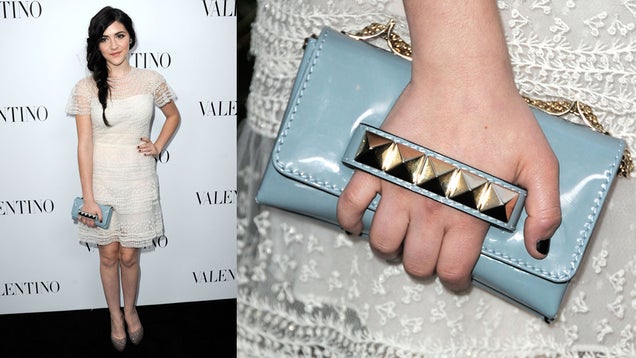 S
Isabelle Fuhrman had a similar Tough Girlie look with her sweet, white lace dress and spiked-knuckled clutch.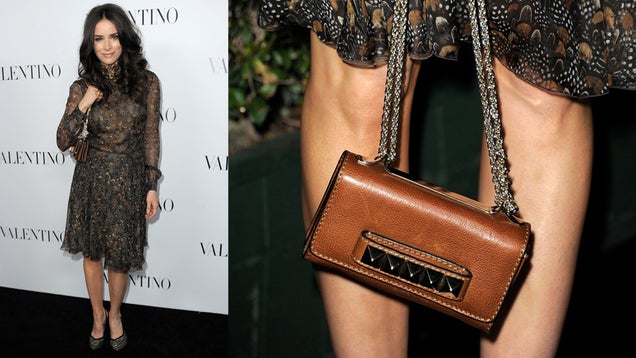 S
Abigail Spencer sported the spiked-knuckled purse as well.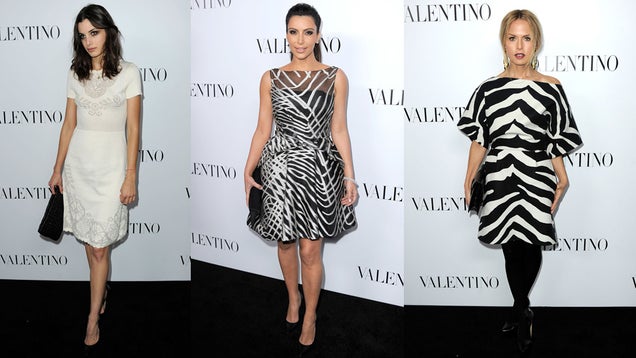 S
Black and white was big, and of the three—Sonja Kinski, Kim Kardashian, and Rachel Zoe—I think Zoe pulled it off the best.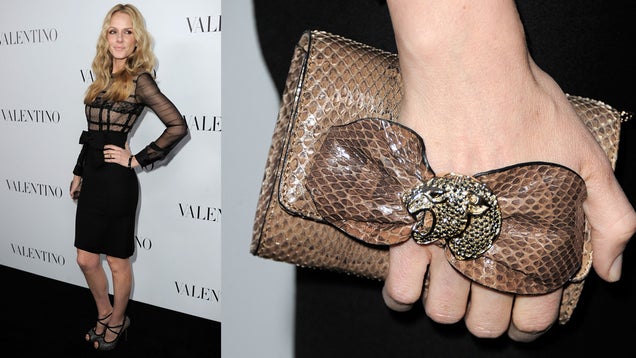 S
The tiger on Monet Mazur's clutch is boss.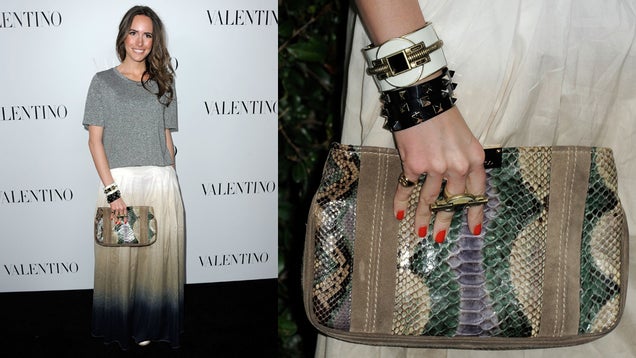 S
Louise Roe demonstrates how you can completely change the direction of an otherwise casual outfit through the use of the right accessories.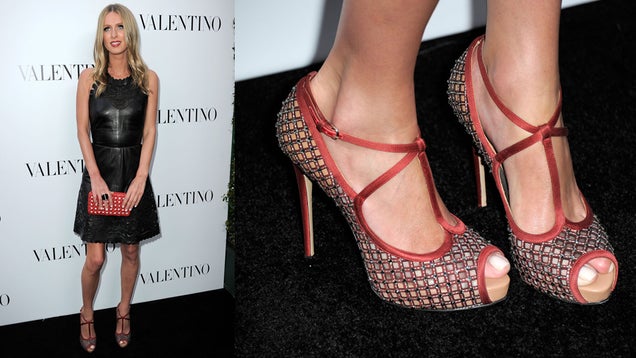 S
Nicky Hilton was always the better Hilton.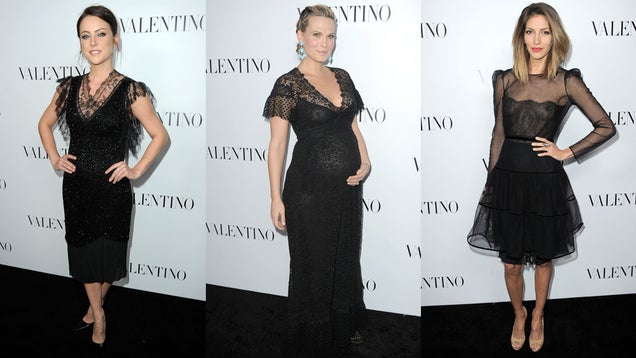 S
You know, lacy shoulders always look better through a Stevie Nicks lens:Jessica Stroup, Molly Sims, and Dawn Olivieri.
S
It seemed like everyone agreed that red was really the only other acceptable color: Rose McGowan, Ellie Kemper, and China Chow.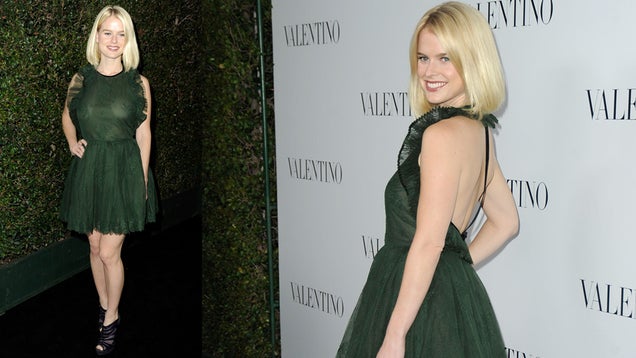 S
Alice Eve really needs to put a brarawn.