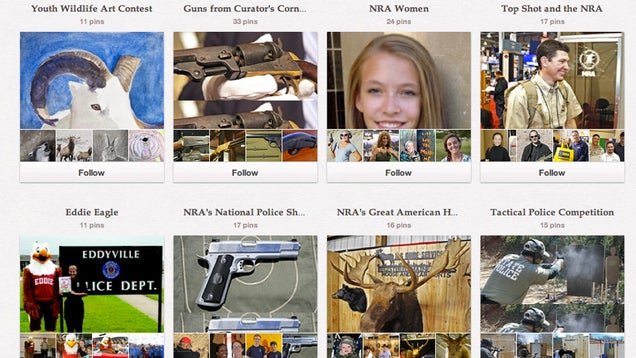 S
When most of us think of Pinterest we think of gorgeous photos of food and flowers, inspirational cityscapes, ideas for paper crafts, kids clothes, and jewelry. Generally, guns are not the first thing that come to mind, unless you are an NRA member, of course, in which case guns are the only thing that comes to mind. Thus, it makes sense that the NRAblog's Pinterest boards would be a treasure trove of guns, people using guns, and the things that have been killed by guns—there's even a very lovely board just for NRA women. Please enjoy this selection of the best inspiration the NRA has to offer the gun lover in you.
[Via Twitter]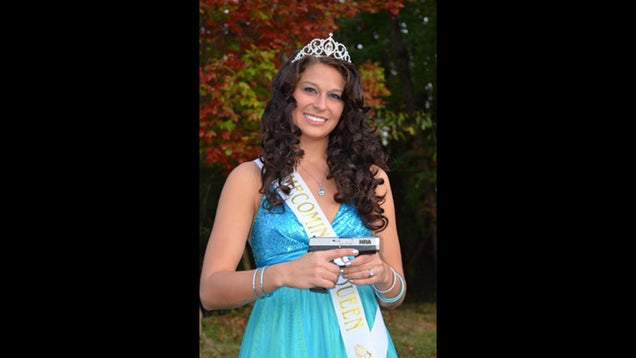 S
This girl is both a homecoming queen and an expert marksman, and it's a good thing she's bringing her gun to the dance because you just never know when you might need to shoot someone.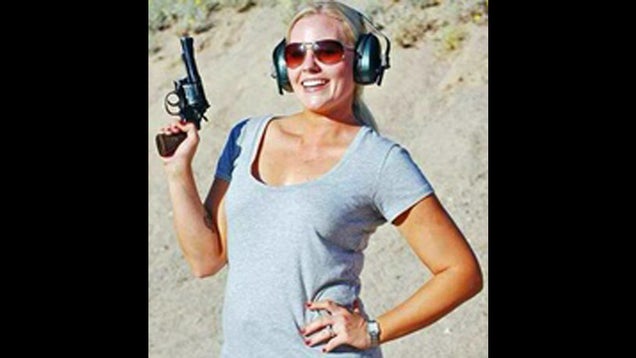 S
Guess who's just become an NRA Certified Instructor? Meee-yeee.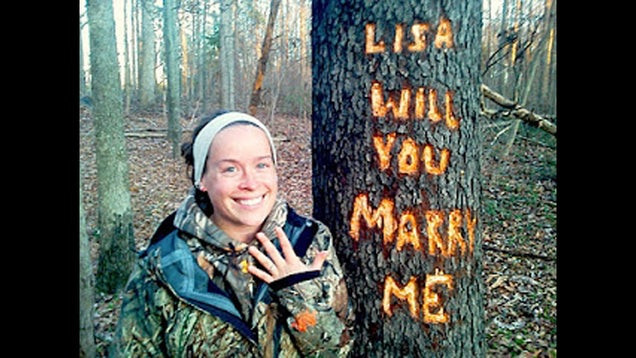 S
"The Greatest Outdoor Proposal"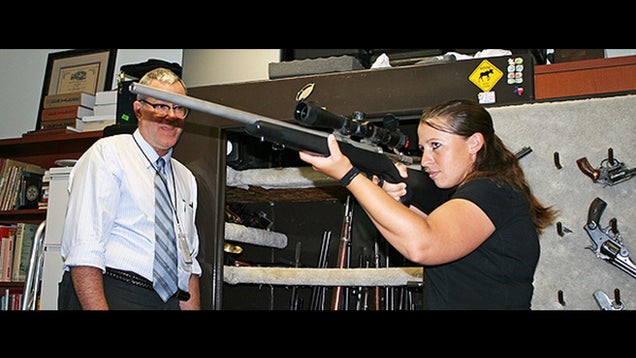 S
A US Army Marksman looks poised to blow a very accurately placed hole in the office wall.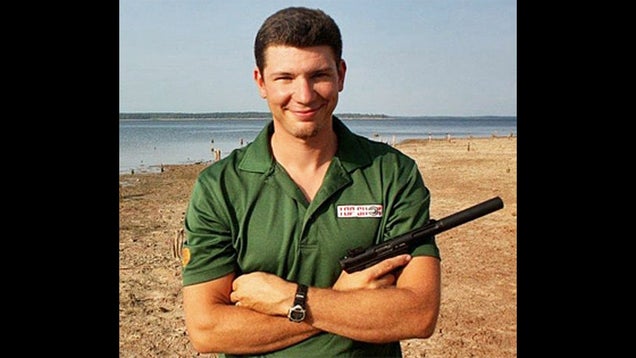 S

Just another day relaxing at the beach with his gun(s).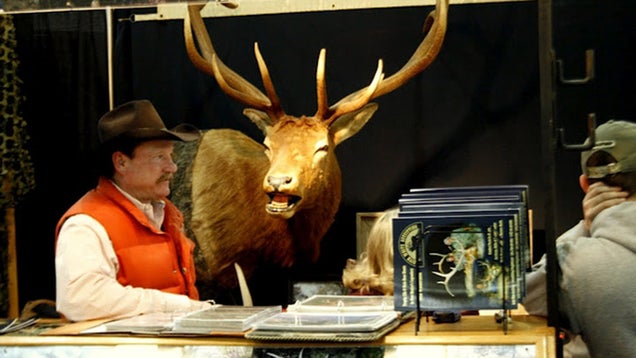 S
The caption they gave this photo was, "He's laughing at me :(" Maybe a better one would be, "Incredibly depressing dead deer interrupts business meeting at trade show."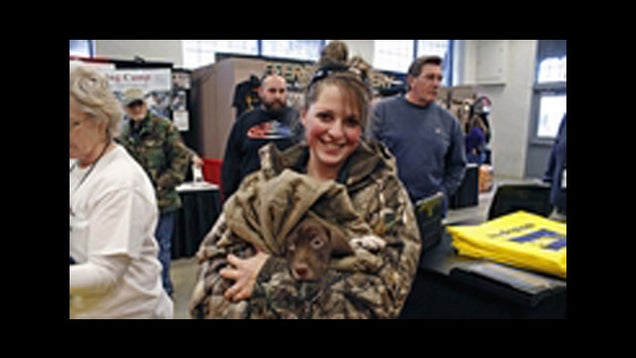 Beware: the most dangerous hunter of all, the puppy who kills silently with his camouflaged cuteness.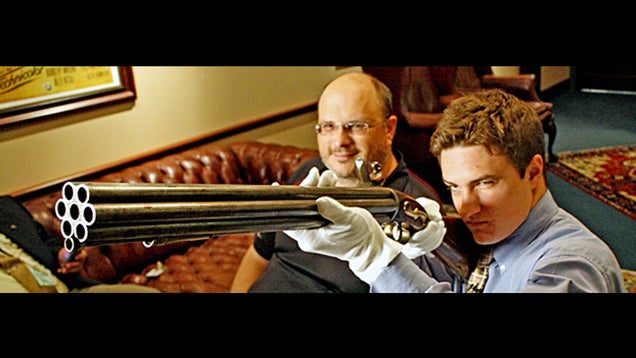 S
Whatever is happening here, it doesn't look good.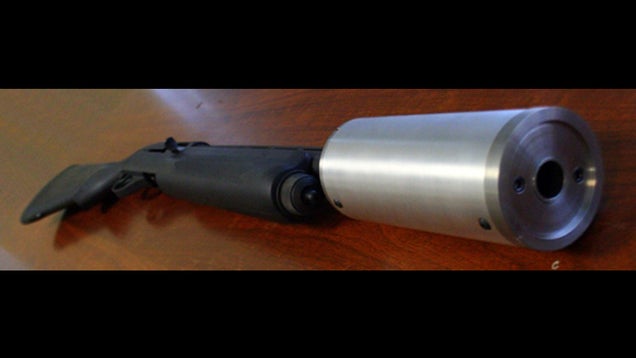 S
And finally, here is Javier Bardem's Remington 11-87 shotgun from No Country for Old Men. *Shudder*