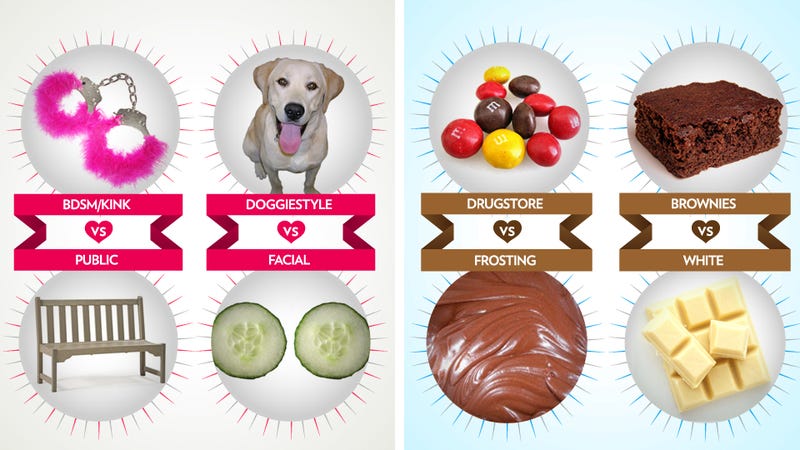 You guys, we are so close to the Sweet Sixteen we've just decided to go for it. In a deliciously debaucerous move, there will be not one, not two, not three but FOUR matchups today. Shit just got real.
First, we should deal with yesterday. Despite being some anal mothertruckers, y'all did not support Team Rimjob. Number 3 seed Spoon Sex wiped its ass the floor with 14-seeded Rimjob, and now Rimjob is going to drown his sorrows in a bidet.
As for Cake, she gobbled the Chocolate Bunny alive, with 83% of the vote. Team Cake, your loyalty and devotion has not gone unnoticed. Bunny, you tried. People don't like rodents.
If you're just joining us, click here for a printable PDF of the original bracket, or click the image at left for an updated version. Rules of gameplay can be found here.