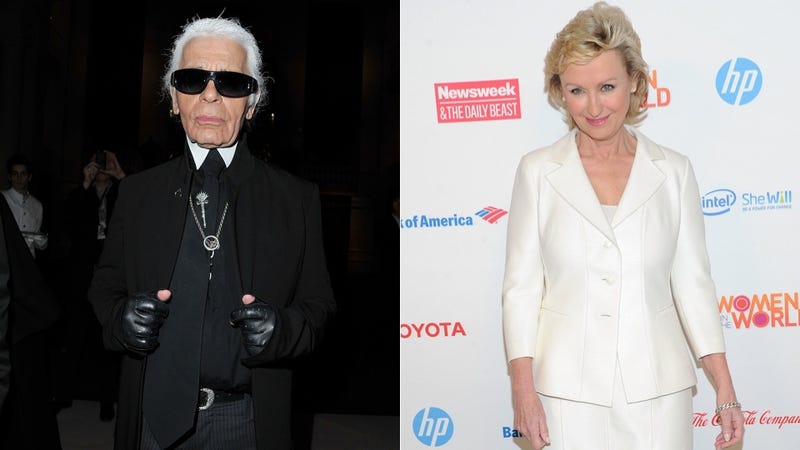 Karl Lagerfeld, perhaps unique among old people, does not like Newsweek. The Chanel designer hasn't yet forgiven the magazine for Robin Givhan's critical story of three months ago, in which the longtime fashion writer argued that the designer was "spread too thin" among his various creative directorships, projects, and collaborations. Givhan was duly punished with a bad seat at the last Chanel show and Lagerfeld told the press he'd never heard of Robin Givhan (which is ridiculously implausible, but whatever). Now, asked about the story — which ran as Newsweek's cover story in the international edition — the designer hit back at the magazine itself:
"First of all, Tina Brown's magazine is not doing well at all. She is dying. I'm sorry for Tina Brown, who was such a success at Vanity Fair to go down with a shitty little paper like this. I'm sorry."
You know what? Something gives us the impression that Karl isn't really very sorry. [WWD]
Newsweek, for the record, which famously sold for a buck in 2010, says it's doing fine and that newsstand sales and ad pages are both up since Brown took over. [Fashionista]
---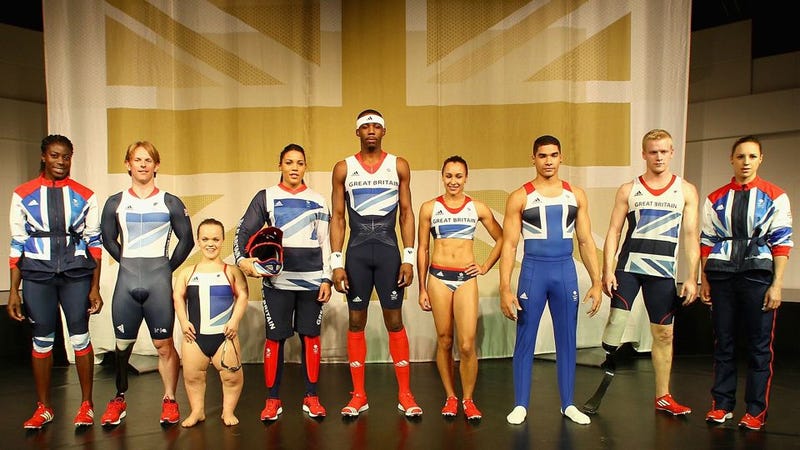 Stella McCartney and Adidas
unveiled the Olympic uniforms for Team Great Britain. A host of critics say the color palette doesn't have enough red, and that the heavy reliance on blue and white makes it look more Scottish: McCartney Tweeted that the uniform "actually uses more red & shows more flag than any Team GB kit since '84." [
BBC
, @
StellaMcCartney
]
---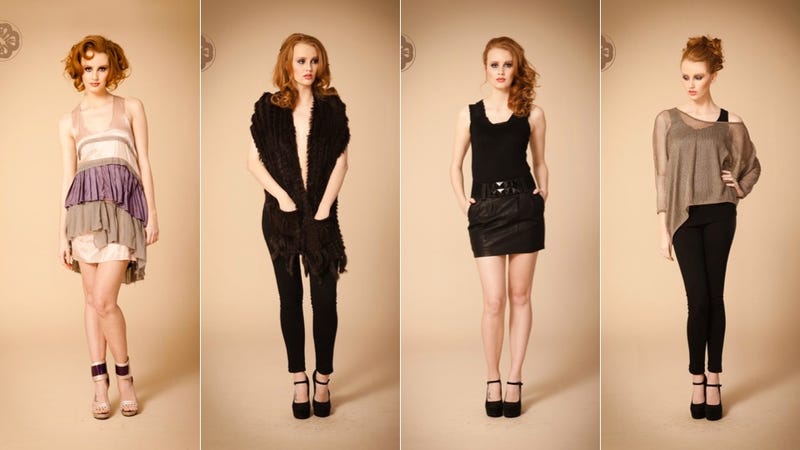 Mischa Barton
has a new clothing line. A new and strangely expensive clothing line! Like,
$175
for this weird mesh polester
t-shirt
expensive. [
Official Site
]
---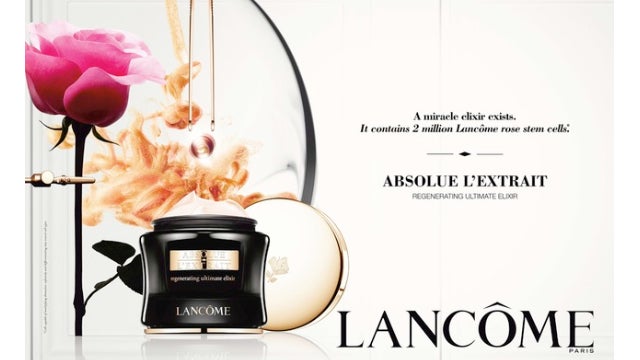 Lancôme
is launching this new face cream
"powered" by "rose stem cells."
A scientist who works for the company says that with around 2 million rose stem cells in each jar, "you can really rejuvenate your skin down and up, at 360 degrees." 360-degree skin. At
$350
for 50mL, that's less than a buck per degree, ladies. [
WWD
]
---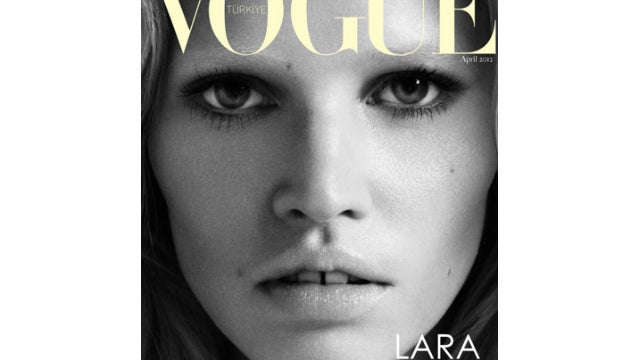 Lara Stone
is on the cover of
Vogue
Turkey. [
DS
]
---