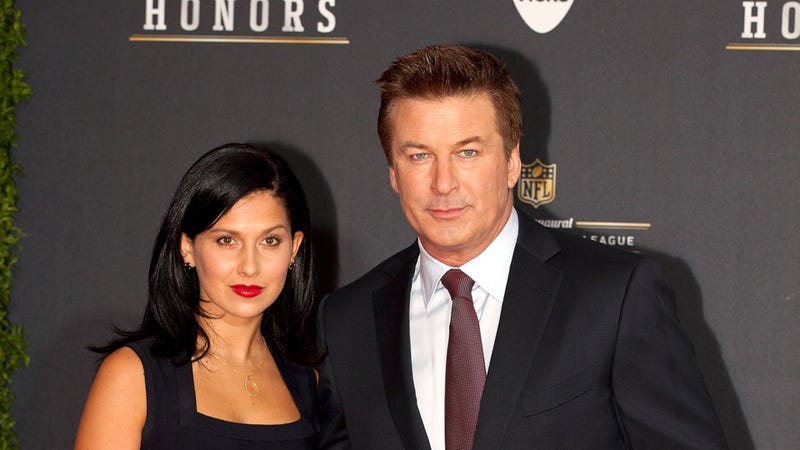 Alec Baldwin is a little unpredictable when he gets upset, and last night, someone pushed his perfectly-coifed buttons the wrong way. Baldwin tweeted that a mysterious stranger calling themselves @Scarfacemadam, "has entered the twitter-verse ONLY to harass my girlfriend." He said that this person was "borderline threatening" to his ladyfriend, Hilaria Thomas, and he urged his followers to "go to her address, and read just a few of her posts, and give her your notice of her behavior." Yes, Jack Donaghy. Whatever you say, Jack Donaghy.
It, of course, worked. A ton of people went after @Scarfacemadam, and whomever it was, admitted defeat and deleted their account. Baldwin has since deleted the tweets that began the onslaught, but let this be a lesson to you: If you were thinking of trying to cross Baldwin or anyone close to him in the near future, don't bother. He'll simply unleash his rabid mass of followers on you and you'll have to run screaming off the internet for life. [E!]
---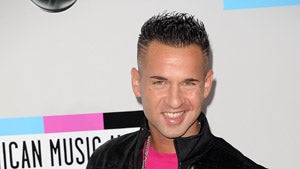 Yesterday we heard that Jersey Shore party boy Mike "The Situation" Sorrentino had gone to rehab for substance abuse problems. Today, Sitch News, The Situation's own personal gossip site spoke about the issue, saying,
This is just like the child hood game of "telephone" - someone hears a small rumor and blows it out of proportion. All these websites are doing is spreading gossip/hearsay, and unless you hear it from us, you can't believe everything you read.
Oh, and they also posted a video of Adele's "Rumor Has It" to really drive home their point. But then the man himself took to Facebook and contradicted the earlier statement:
I want to set the record straight. I have voluntarily taken steps to get control of a prescription medication problem I had due to exhaustion. I have spent the past several weeks getting treatment for this problem and recuperating from my work and appearance schedule. I appreciate my fans support and love you guys.
Umm, why didn't he announce it on his own gossip site? (Hello, page views?) But there you have it. TMZ says he's at Cirque Lodge in Utah (where Demi Moore also supposedly went). But that's not all: His father Frank Sorrentino (who has nicknamed himself "The Confrontation"!) says his son has been in rehab once before, back before he was even on Jersey Shore. Yikes. A mysterious source reports he was "in bad shape" before he checked in this time. Seeing as most of us would have been exhausted and in bad shape after filming a single episode of Jersey Shore, it's kind of a miracle it took him this long to get there. [Us, TMZ, Sitch News, Radar]
---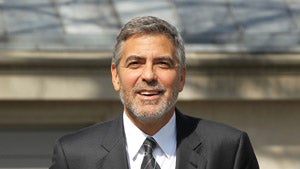 If there's one thing movie stars don't have enough of, it's money. That's why you'll all be relieved to hear that George Clooney has finally found a solid-sounding money making opportunity. He and his pal Rande Gerber (who also happens to be married to Cindy Crawford) are starting a tequila company. It will be called Casamigos, a name inspired by homes they both own in Mexico, and apparently it's a Mexican tequila that they've both been drinking for years. It will be reasonably priced, so we can all get tanked on it as often as we like. Hopefully such easy access to his favorite beverage will lead to a rowdier, drunker George Clooney on the red carpet, and the next time he gets arrested it will be for something less noble.[HuffPo]
---
Taylor Swift
made this video of her explaining how voting for the Academy of Country Music Awards works to her kitten Meredith. Fortunately the cat is cute enough that you can tolerate the awkwardness of the whole endeavor. [
E!
]
---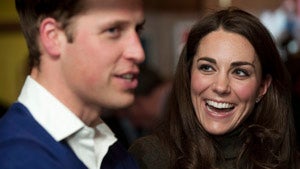 Oh, thank God. After seven weeks being deployed in the Falkland Islands for work, Prince William is finally back home in Britain. It seems like he's been gone for ages. Kate Middleton must have missed him, and she must be doubly glad that now that he's back she doesn't have to spend every single day hanging out alone with his family at public events. [Radar]
---