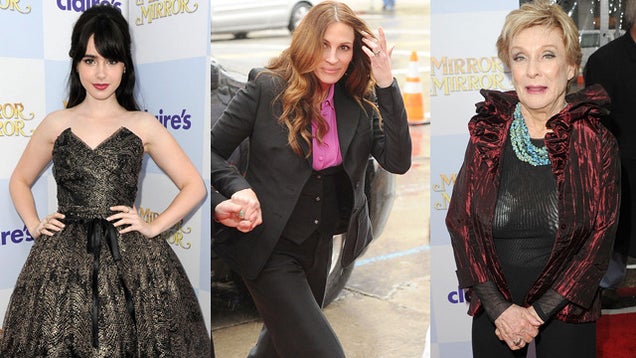 This weekend, young Hollywood showed up for the red carpet premiere of Mirror Mirror with Snow White-themed accessories. Cloris Leachman showed up in a snow white bra.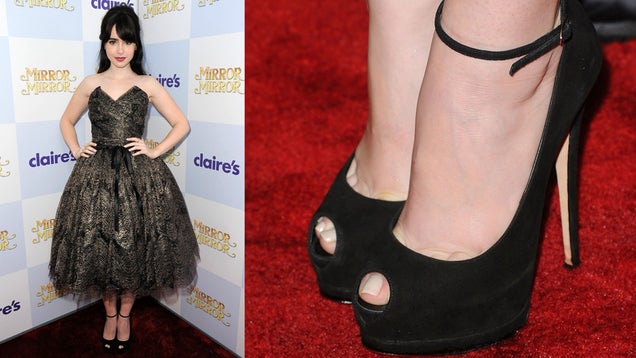 S
Star of the film Lily Collins chose a cooler, less-ethereal pretty princess dress.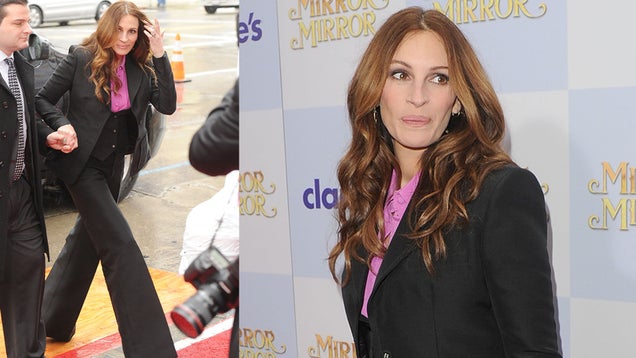 S
It seemed like Julia Roberts didn't want to steal Lily Collins' thunder, so she kind of ran through the red carpet in her pantsuit.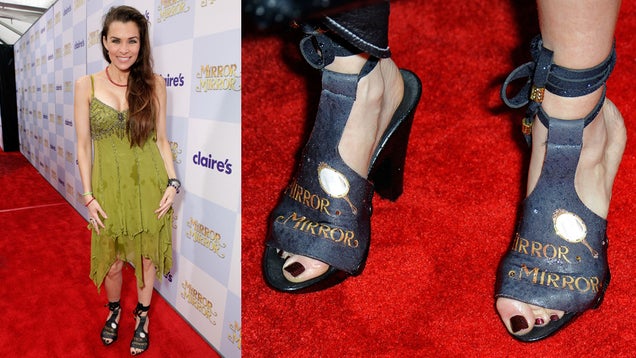 S
I'm guessing Alicia Arden had these "mirror mirror" shoes custom-made for this event, because where else would she possibly wear something so hideous. She's not even in the movie.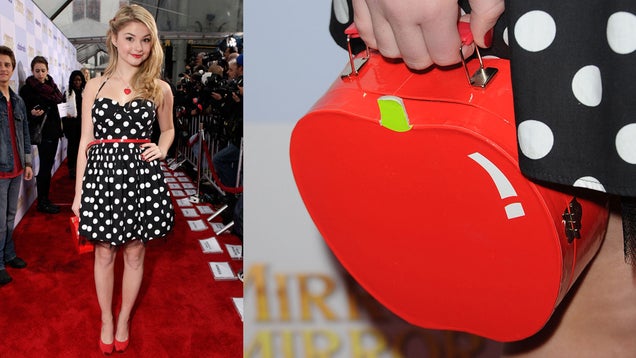 S
Stefanie Scott's apple purse was a much cuter idea.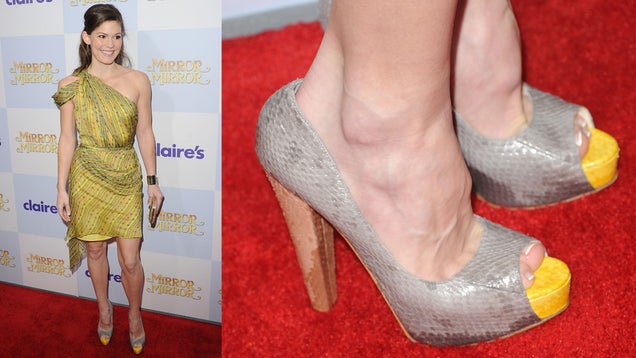 S
I don't want to kick Bonnie Bentley while she's down. Her IMDb page credits her as "Poor Woman" in Mirror Mirror.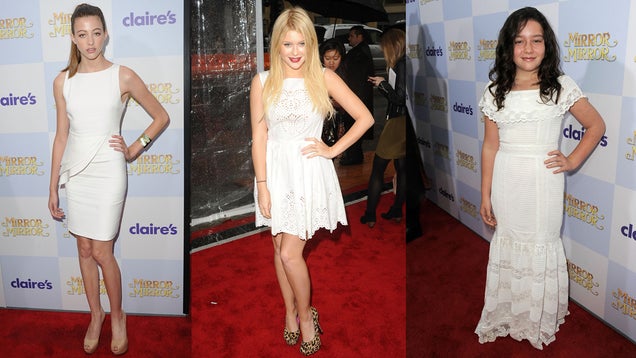 S
All in white: Kalia Prescott, Renee Olstead, Amara Miller.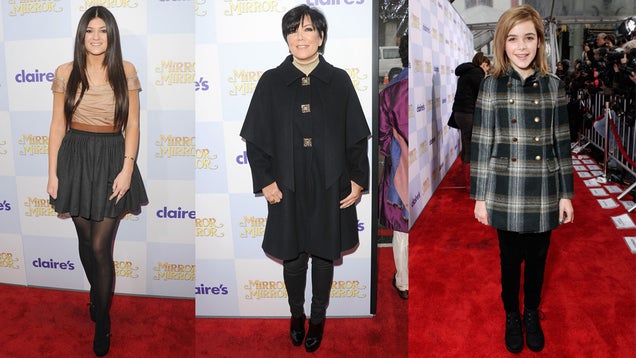 S
Kylie Jenner looked very smart, but I actually think that Kris Jenner and Kiernan Shipka were best dressed, because their coats were so nice.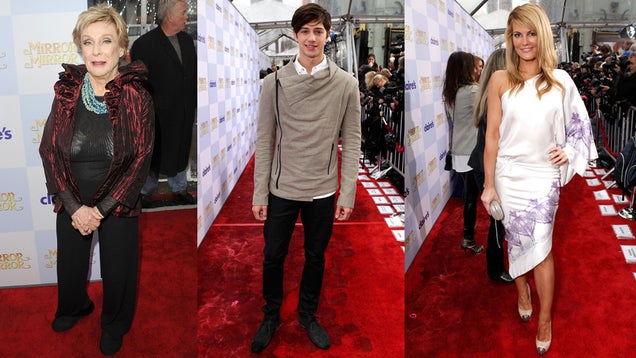 S
Cloris Leachman may have had something of a wardrobe malfunction but at least she didn't look like a couture potato sack (Chris Galya) or a napkin (Courtney Hansen).