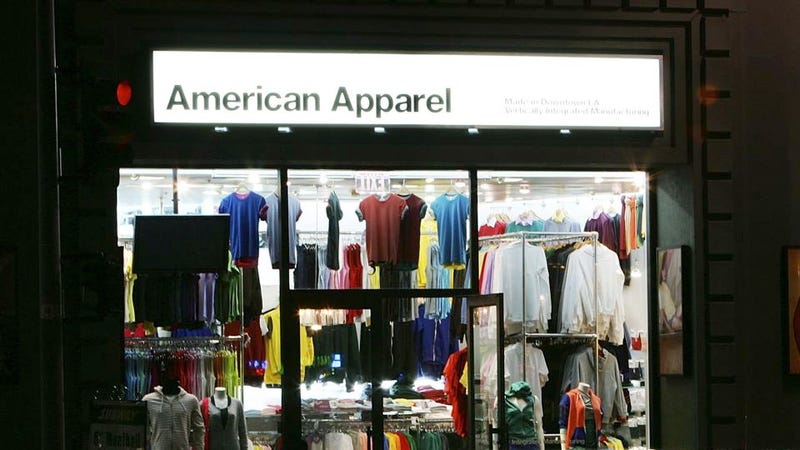 Details have emerged of American Apparel's new George Soros-backed credit line — and they do not look good for the company. American Apparel is swapping out a $75 million Bank of America line of credit for an $80 million loan from Soros' company Crystal Financial. For the privilege, its interest rate will effectively double. The troubled clothier, which has seen seven consecutive quarters of losses, cannot repay Bank of America when its loan matures this summer, so it has to accept the new financing — even though it was paying BofA the London Interbank Offered Rate + 4.5% interest, and will have to pay Crystal LIBOR + 9%. Founder Dov Charney takes a typically sunny view: "If we hit our numbers, then the interest rate won't matter." If. Not hitting its numbers (repeatedly), of course, is how American Apparel came to be paying 18% interest on the $116 million it owes its other main lender, private-equity fund Lion Capital. [WWD]
---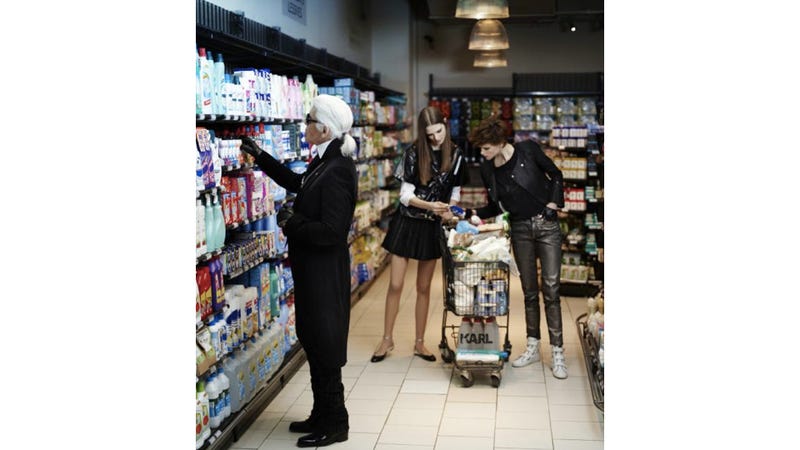 Karl Lagerfeld
posed for a French
Elle
editorial, the theme for which seems to have been "Karl Lagerfeld is just like us!" He's shown doing things like reading the sports section, driving a car in city traffic, and going to the supermarket. (Oh, goodie!
Another
bloody supermarket editorial.) Lagerfeld claimed this was his
first time in a supermarket
. "It's crazy," he said. "Fascinating what one can buy. There's enough here to easily gain 20 kilos." [
WWD
]
---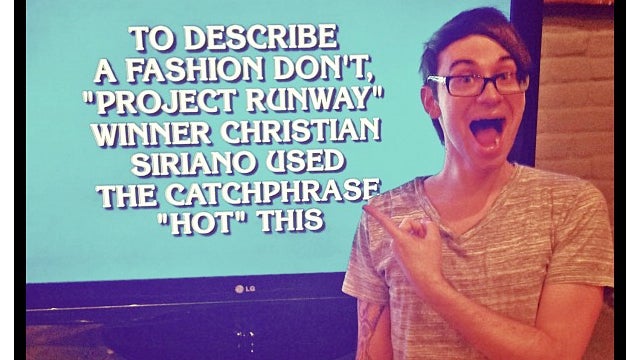 Christian Siriano
was by the looks of things very excited to be a
Jeopardy
response last night. [@
BradWalsh
]
---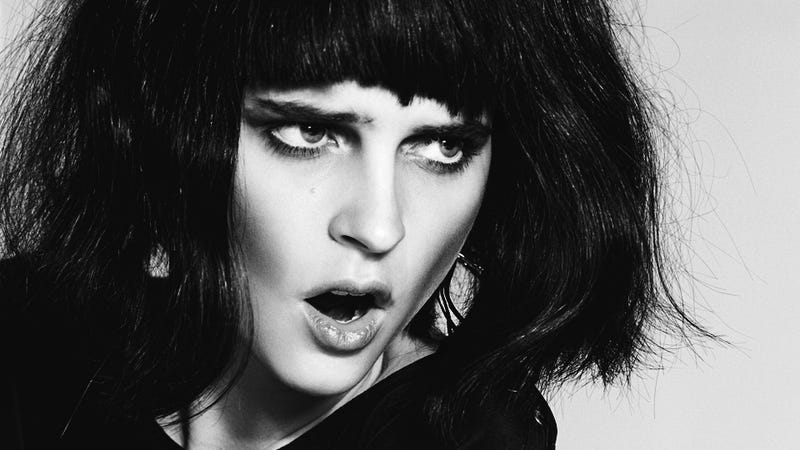 Model
Kel Markey
says she heard the custom-built train used for the
Louis Vuitton
show in Paris cost
$8 million
; the company wouldn't comment. "It was so beautiful inside," says Markey. "You think they'd do bare-bones since only us models would see it, but it was really nice upholstery and luggage racks and all this beautiful wood paneling." It's curious indeed that
Marc Jacobs
has $8 million to build a train that will be seen for ten minutes, but no money to pay his New York models. Markey also name-checks
Rachel Comey
and
Zero + Maria Cornejo
as New York designers who pay in "trade," but not money. By the end of fashion month, Markey says she was pretty exhausted:
"The last few days, I didn't sleep at all. The night before Louis Vuitton, my fitting was at 3 a.m. and the call time was 5 a.m. Before the show, we were all passed out on the floor and tables after getting our hair and makeup done. Pat [McGrath] was coming around, saying, 'Don't sleep on the side of your face, you're going to mess up your makeup!'"
[WWD]
---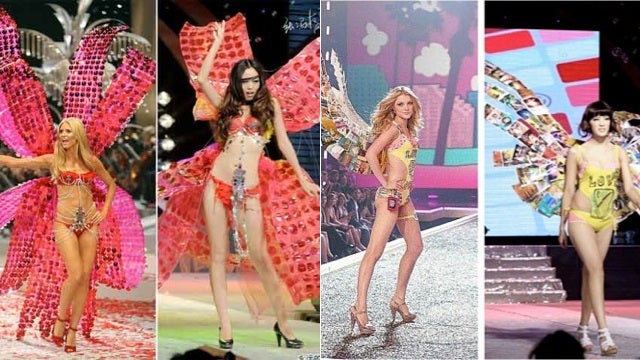 Well, this is strange. Students in China put on an entire, look-by-look, replica of an old
Victoria's Secret
show. [
ONTD
]
---
Gisele Bündchen is called an "übermodel" in this new ad for
Banco de Brasil
, which targets an international audience. [
YouTube
]
---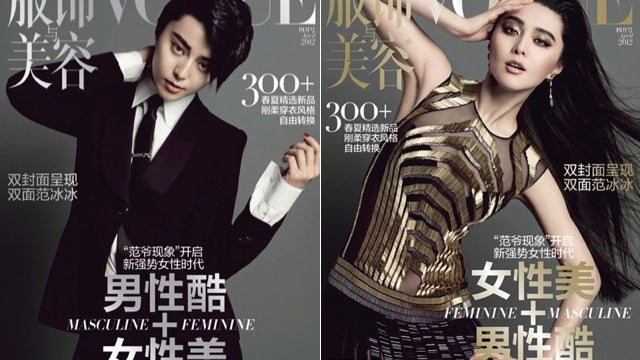 Fan Bing Bing
is on two covers of
Vogue
China this month — once dressed as a woman, and once dressed as a man. [
DS
]
---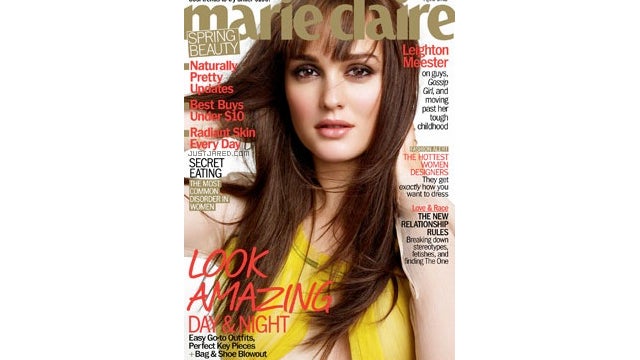 Leighton Meester
is on the cover of
Marie Claire
, wearing yellow. [
JJ
]
---