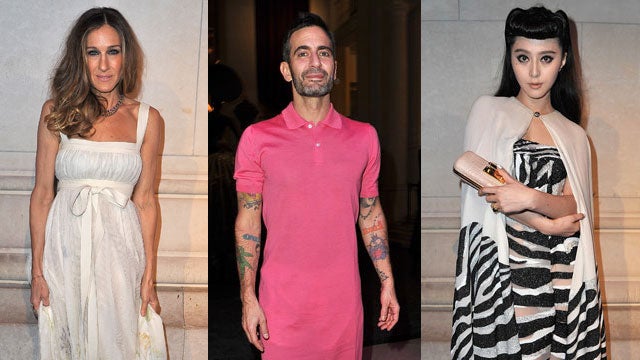 As part of Paris Fashion Week, "Louis Vuitton - Marc Jacobs: The Exhibition" opened at the Musee des Arts Decoratifs, with famous people dressed like pilgrims.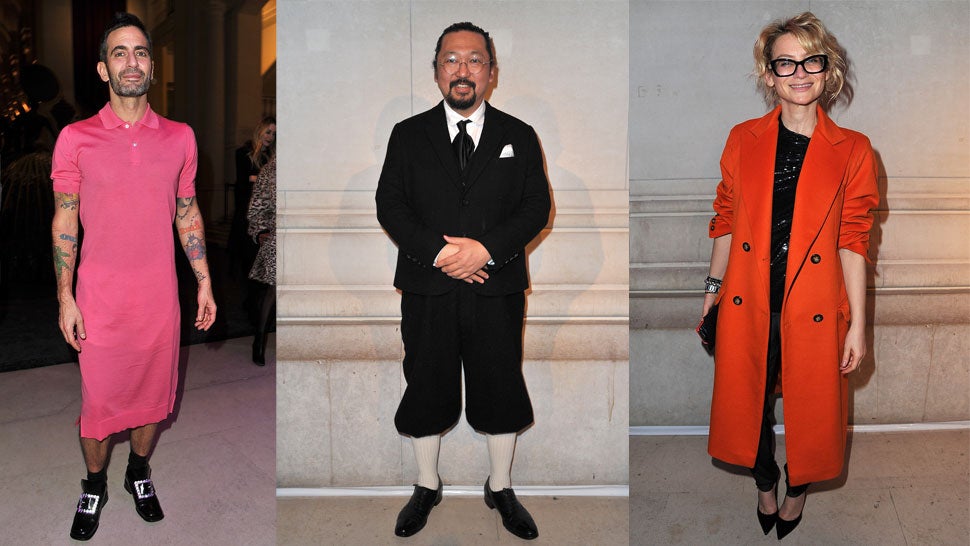 S
You can totally see Marc Jacobs's panty — or rather, boxer — lines through his pink dress. Takashi Murakami picked up on the pilgrim vibe sent out by Jacobs' shoes, and complied. Fashion editor Evelina Khromchenko was in her signature glasses, as always.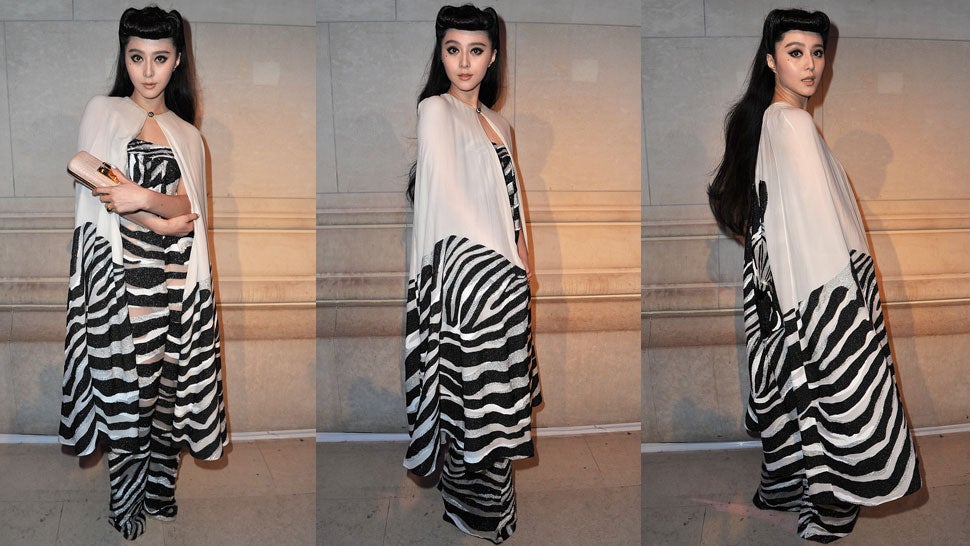 S
Fan Bingbing is like the coolest girl I've ever seen in my entire life. She always looks amazing, but particularly so here. She has a sequined zebra head on the back of her cape!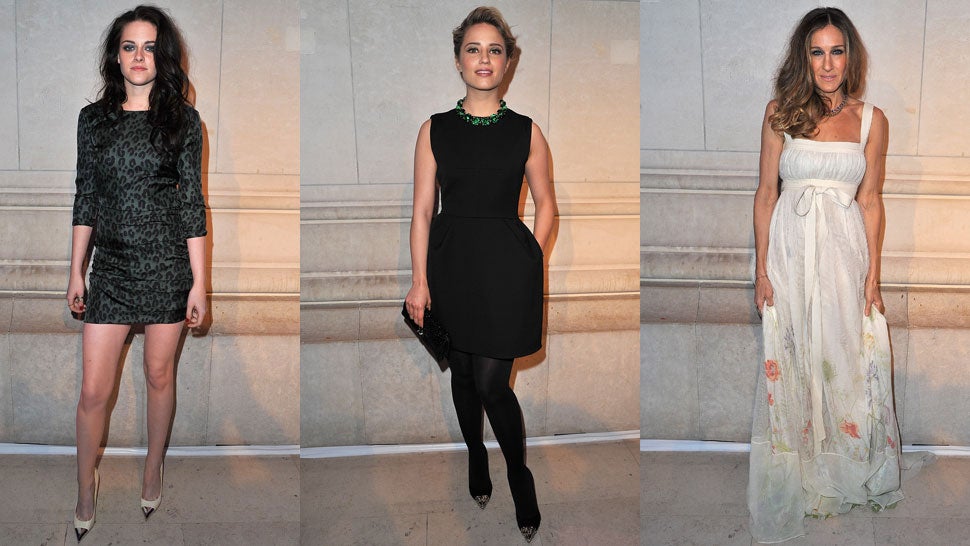 S
Of the actresses that showed up (Kristen Stewart, Dianna Agron, SJP), I thought Agron looked the chicest.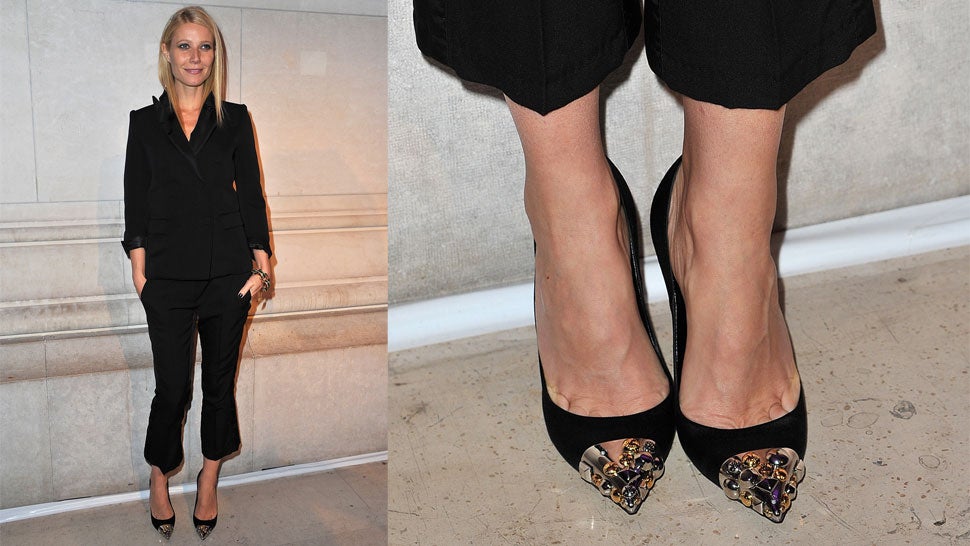 S
Gwyneth Paltrow's toes got herpes from kicking someone in the balls.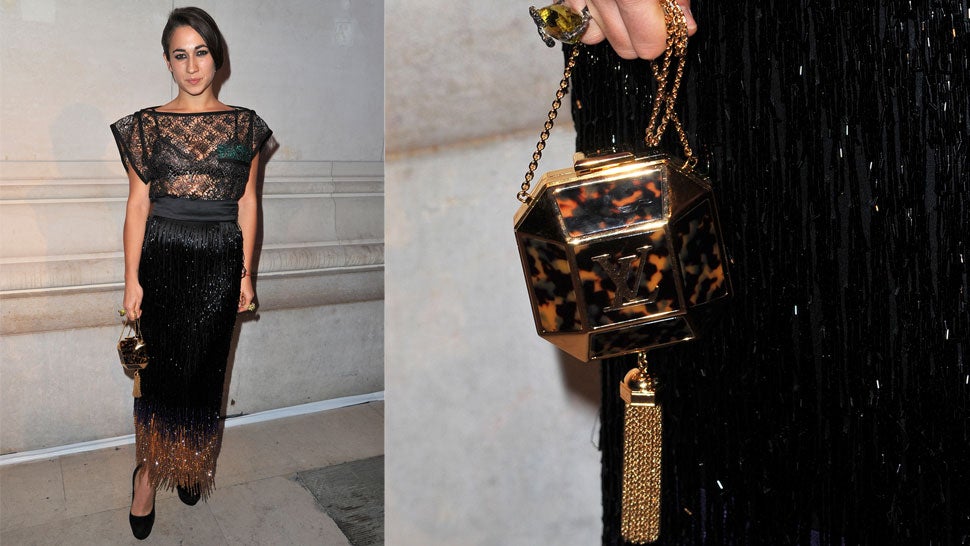 S
Delfina Delettrez Fendi—a fourth generation Fendi—carried a Louis Vuitton bag, I'm guessing out of respect.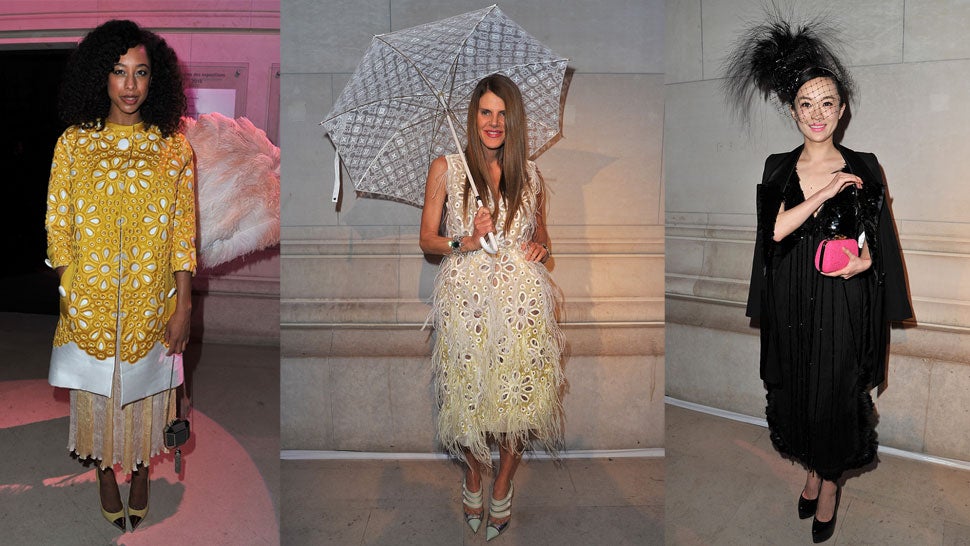 S
Corrine Bailey Rae and favorite fashion kook Anna Dello Russo wore pieces from the same collection. Ni Ni's hat makes her look like a model in the Bronner Brothers hair show.