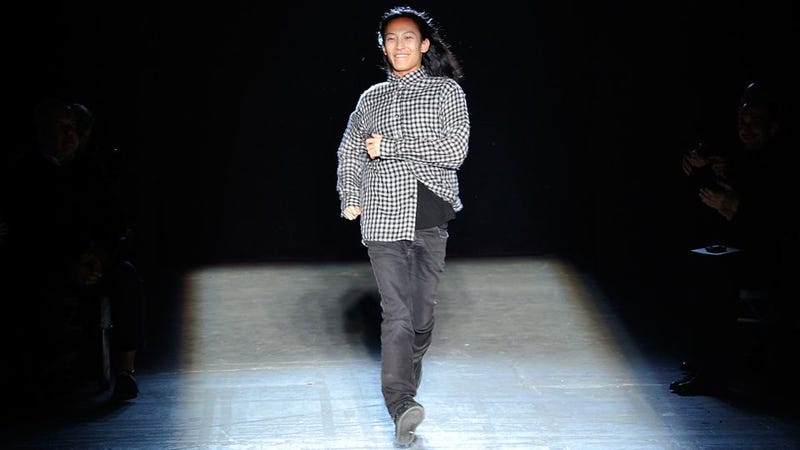 Critical darling Alexander Wang has been hit with a $50 million lawsuit by garment workers at his Manhattan studio who say that they had to work 16-hour shifts without breaks or legally mandated overtime pay. Alexander Wang apparently saw revenues of over $25 million last year. The allegations are pretty serious:
Wenyu Lu and dozens of co-workers charge that Wang, 28, and his brother, Dennis, violated numerous state labor laws in their operation at 386 Broadway. As a result, Lu and the others have suffered injuries, illnesses, lost time from work and lost sleep, says their suit filed in Queens Supreme Court.

Lu, 56, claims he was hospitalized for several days after he passed out at his workstation because he was forced to work 25 hours without a break and was warned that he would be fired if he didn't follow orders.
Lu eventually was fired, the suit alleges, in retaliation for complaining about the working conditions (and for filing a worker's compensation claim to cover treatment for the injuries he allegedly suffered at work). The timeline seems to sync with the pre-fashion week busy period when designers are rushing to prepare for the show and the studio may have to produce all the samples for the new collection — around that time, 16-hour days aren't unusual for anyone who works in the industry. But you still have to pay people. Including overtime. (Unless they're models; then you can keep them working until 4:30 a.m. and not pay them a cent.) Wang has yet to respond to the suit. [NYPost]