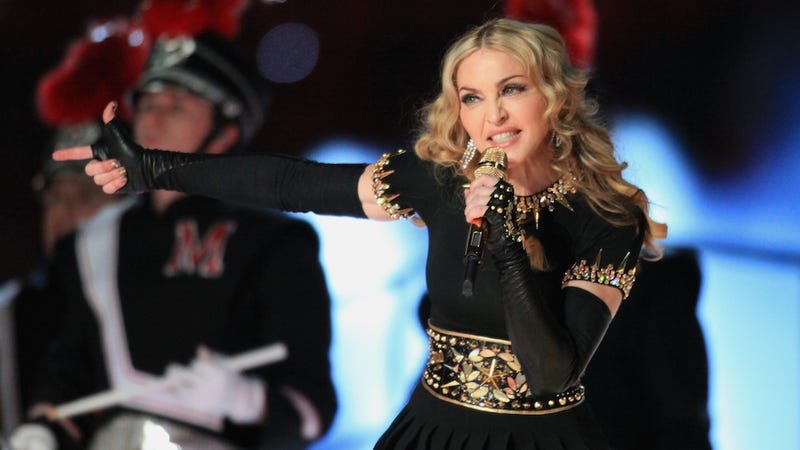 At a dinner party recently, a British journalist asked me to quickly define the difference between second- and third-wave feminism. I stumbled a bit, muttering about diversity and post-modernism and something about sexuality. But now I realize I should have just told him that the difference is Madonna.
To second-wavers, Madonna is all wrong. She is guilty of trading on her sexuality and has resisted what is known as "aging gracefully" at all costs. No, no Madonna wants to be a girl, a hot girl - as Elana Stozkman notes in her recent critique of the icon - something she proudly declares in hot pants and a crop-top in her new video.
To third-wavers, Madonna is a revolutionary pop star who taught us that we could be sexy and strong. She is a woman whose every move is guided by her own boundless ambition, and ultimately longs only to satisfy herself.
Growing up with Madonna in the 1980s, I could tell from as early as age six that her dancing and performance style was too muscular, too robust to be merely for the entertainment of the opposite sex. No, the Madonna I loved and imitated was all about celebration of self, about being the protagonist in your own story. The world was hers for the taking, and a little thing like being a so-so singer and dancer was not going to get in the way of her pursuit of fame and recognition. Also, she looked like she was having a lot of fun.
Madonna defended herself against second-wave ideas in an 1990 interview during which she defends her semi-pornographic "Justify My Love" video, which MTV had banned.
I may be dressing like the typical bimbo, whatever, but I'm in charge. You know. I'm in charge of my fantasies. I put myself in these situations with men, you know, and … people don't think of me as a person who's not in charge of my career or my life, okay. And isn't that what feminism is all about, you know, equality for men and women? And aren't I in charge of my life, doing the things I want to do? Making my own decisions?
You can watch the whole "Nightline" interview here.
Over the last 30 years, Madonna always maintained some relevance for me, which probably has more to do with her uncanny pop culture prescience than my undying loyalty. She's done everything including country western, Latin, Eastern mystic, disco revival, urban and, well, Jewish. Oh, and for us members of the tribe her name is Esther, thank you.
I was with Madonna through all of these phases, the erotic "Bedtime Stories," the mystical "Ray of Light," the cynical "American Life," and the escapist "Confessions on a Dance Floor." Really, decades later there was only one moment when, for me, she missed a beat.
This moment was when, in 2008, she revealed an all new … face. Now, now, I am hardly one to argue against plastic surgery. That stuff has a time and place, and I know many satisfied customers. But Madonna had it in her to be a game-changer, to fully revolutionize what we think when we think wrinkles. And for a long time I couldn't get past the idea that she blew it.