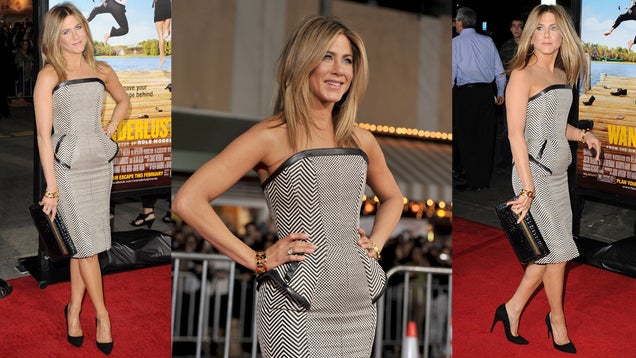 S
At the Wanderlust premiere, her first red carpet event in a month, Jennifer Aniston—amidst tabloid reports that she's pregnant—decided to wear a dress that essentially had parentheses around her uterus.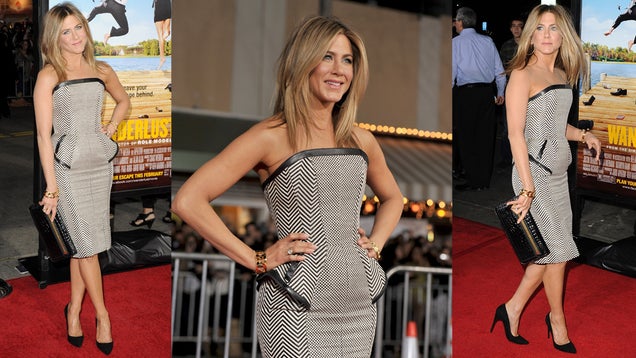 S
It's like she's trolling us, wearing an optical illusion that would make virtually anyone look a little pregnant. I kind of love her for it.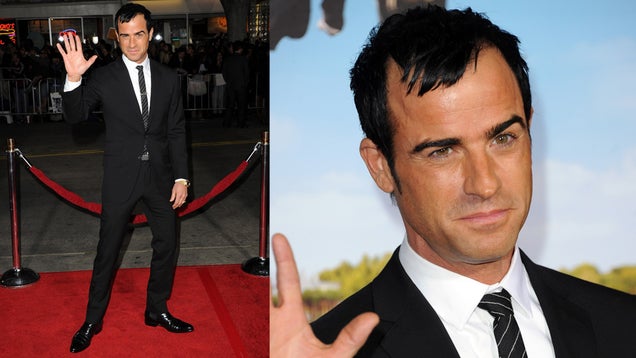 S
What happened here? Spray tan and groomed eyebrows? When's his next shift at the Shore Store?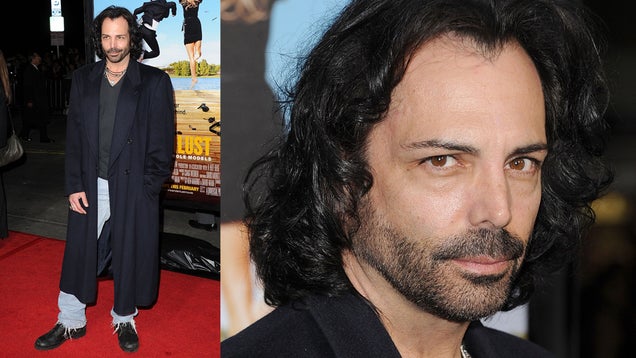 S
It's crazy that Richard Grieco was out on a school night. I mean, he probably had to get up so early the next day so he could murder all of his classmates with a shotgun.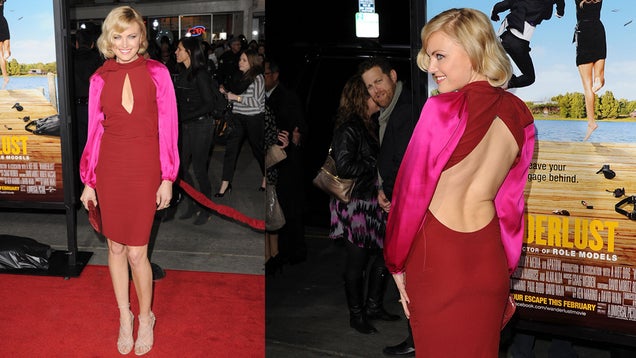 S
The fact that Malin Ackerman wore this ill-fitting red and pink dress just two days after Valentine's Day makes the whole thing seem so much cheesier.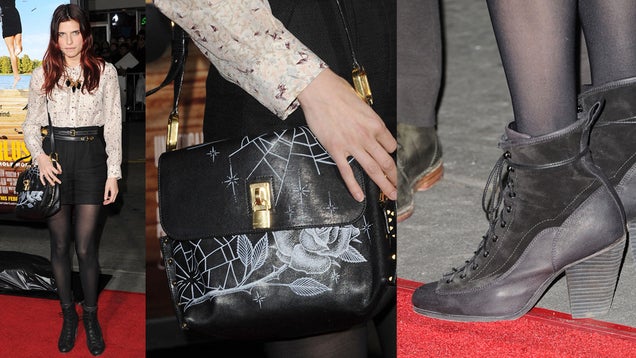 S
Lake Bell as Emily the Strange.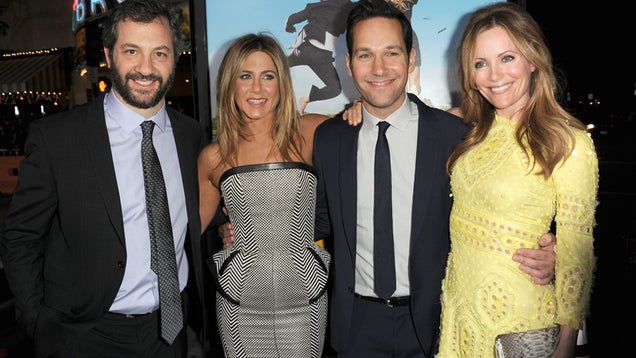 S
This was the only photo available of Leslie Mann, which is a shame because her '60s-era mini dress was super cute and the best of the evening.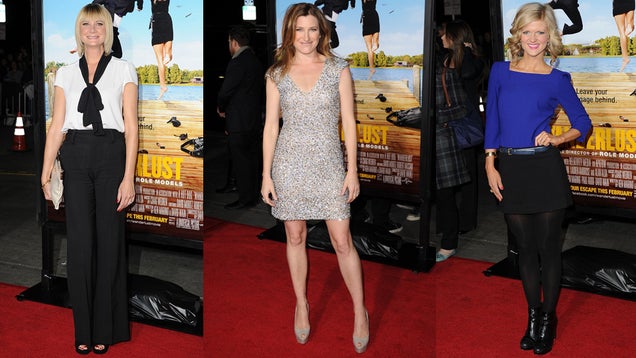 S
Despite the fact that Kathryn Hahn (center) and Arden Myrin (right) look like they're going to two different events, they both look very put together—unlike Kerri Silver's (left) labia, which are separated by her pants. Holy motherfucking camel toe.