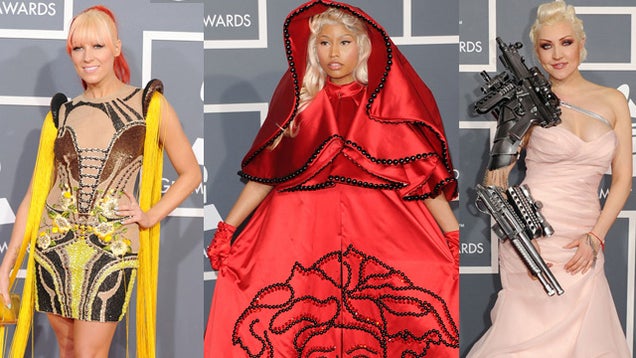 Fuck the Oscars: the Grammys are the red carpet event of the year. Creativity trumps beauty every time, and everyone gets a pass because they're "artists." It was unclear how Whitney Houston's untimely event would affect anyone's wardrobe decisions (can you dress for mourning on a red carpet?) but, fortunately for us, the freak flags were definitely not flown at half-staff.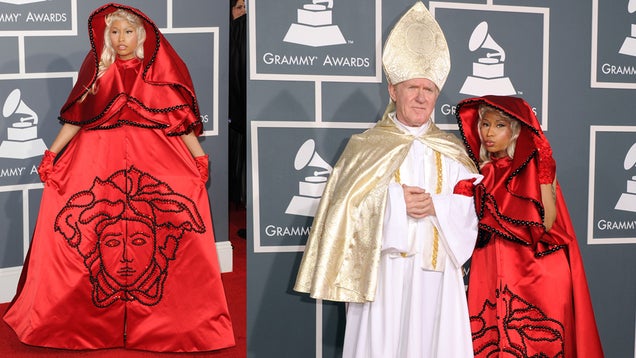 S
At this point, Nicki Minaj is just trolling us with the Illuminati stuff, right?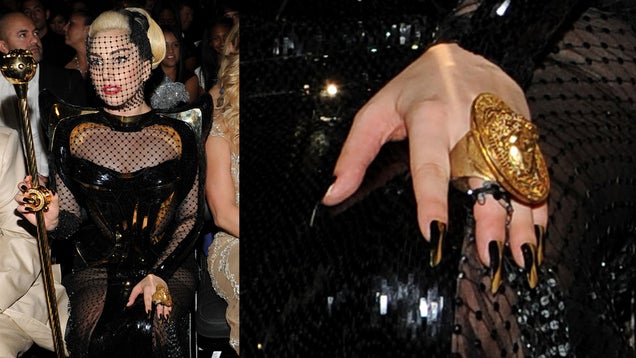 S
Some on the internet has already pointed out that Lady Gaga looks like packaged ham, which I guess means that this is a more subtle version of a meat dress.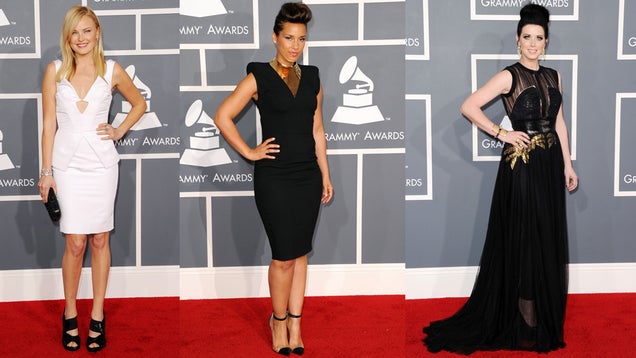 S
When I was a little girl back in the '80s and I thought about how people would dress in the year 2012, these are all pretty much what I had in mind. (Malin Ackerman, Alicia Keys, Shawna Thompson)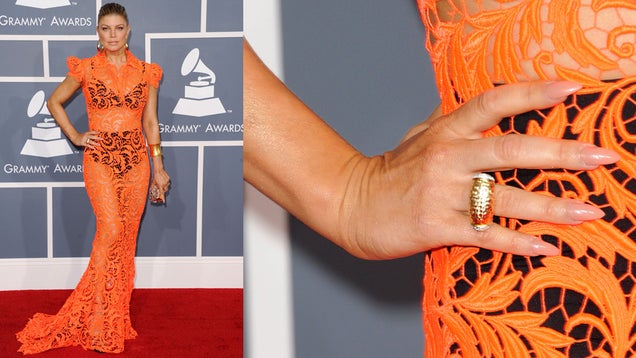 S
You have to be careful when you pair orange and black together because things can slip very quickly into jack-o'-lantern territory. But I just love Fergie's look. The fact that it's this really beautiful silhouette working in the confines of a lace that's bordering on vomit makes this somehow really appealing.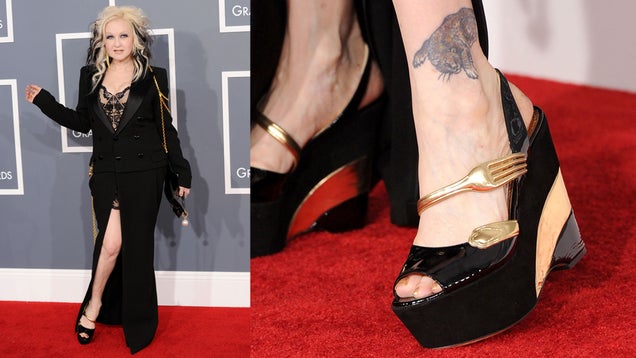 S
She's so unusual: Cyndi Lauper and her fork shoes.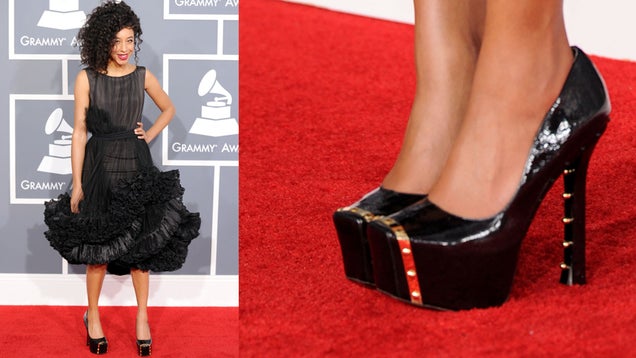 S
Corinne Bailey Rae is super cute as Cha Cha DiGregorio from St. Bernadette's.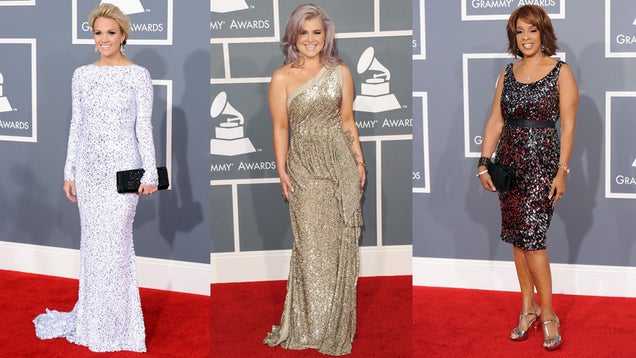 S
Good sparkles: Carrie Underwood, Kelly Osbourne, and Gayle King.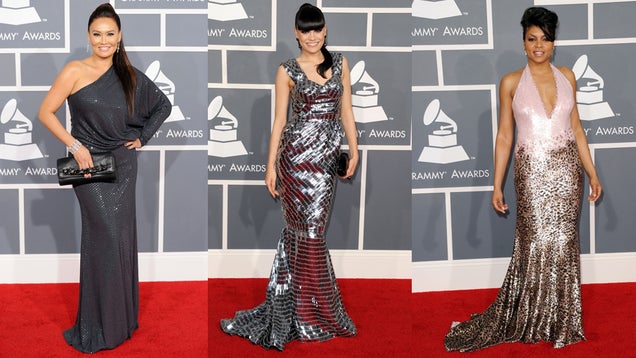 S
Bad sparkles: Tia Carrere, Jessie J, and Taraji P. Henson.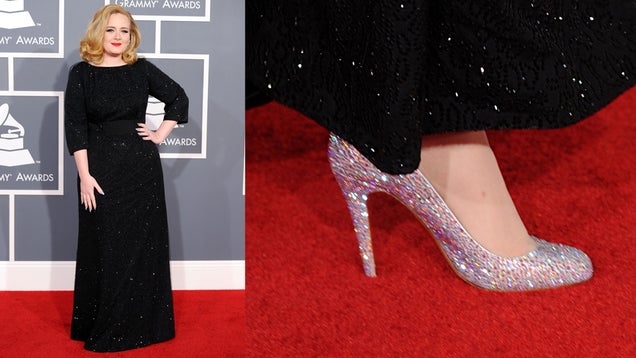 S
As much as I'm sick of Adele only wearing black, I have to say that she looks absolutely flawless here, from head-to-toe.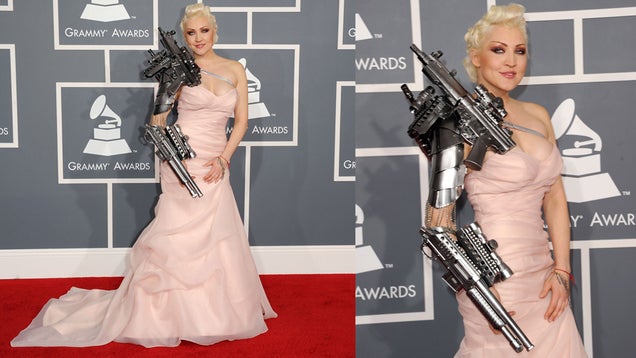 S
It seems like anyone can get invited to the Grammys, so it really gives little-known artists a chance to make a splash and get noticed — which I guess is why Sasha wore a cyborg gun arm. But 24 hours ago, I didn't know who Sasha even was, so mission accomplished there.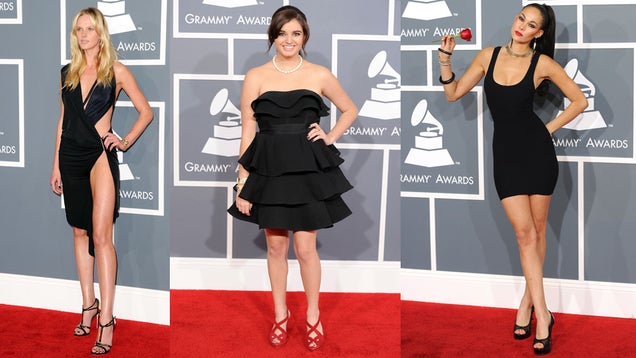 S
As I was just saying, anyone can be invited to the Grammys — but I don't mean the likes of Anne V and the 60% of a dress she wore. I'm talking about Rebecca Black and fucking Jade from America's Next Top Model. Did you know that the photo agency labeled her picture as "Sade?" She wishes!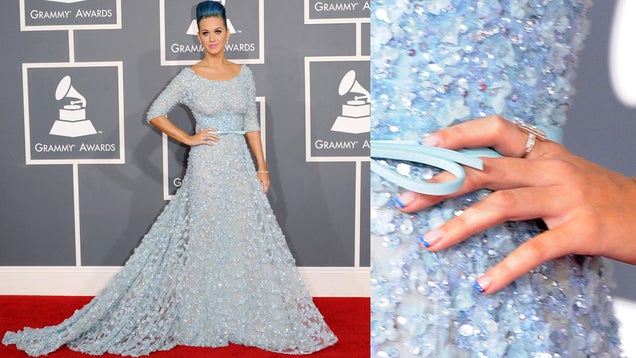 S
Is The Smurfs coming out on DVD this week or something? Why Katy Perry still promoting that movie?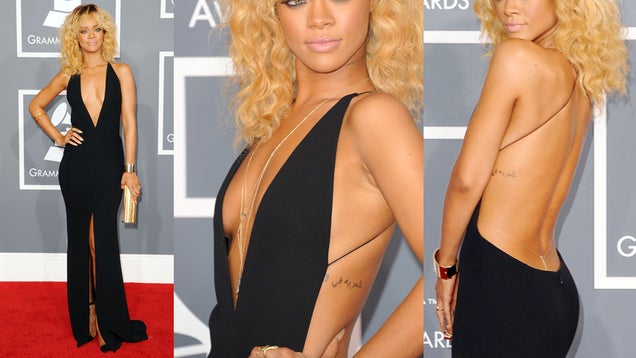 S
Rihanna's necklace wrapped all the way around her body and down into her butt crack.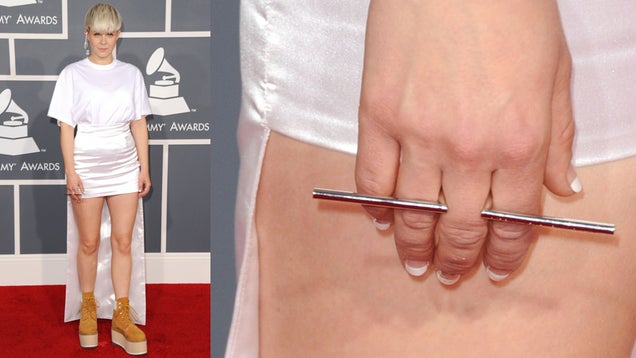 S
Robyn looks mentally incompetent here. Like, I feel like (if she were American) she could show this photo to someone and be eligible for SSI. That aside, I do like that her ring is the finger version of an arrow-through-the-head prop.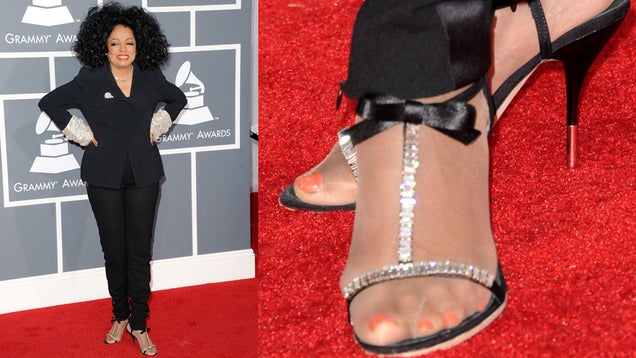 S
Diana Ross has absolutely no excuse for wearing nude hose with open toes when she's wearing freaking pants. This very situation was the entire reason why Sara Blakely invented Spanx. She said so on Oprah.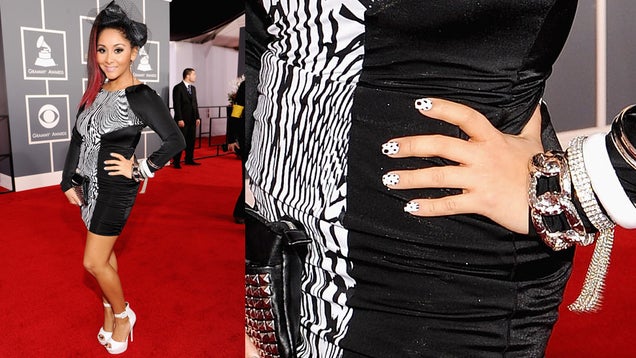 S
What's great about Snooki is that money hasn't changed her.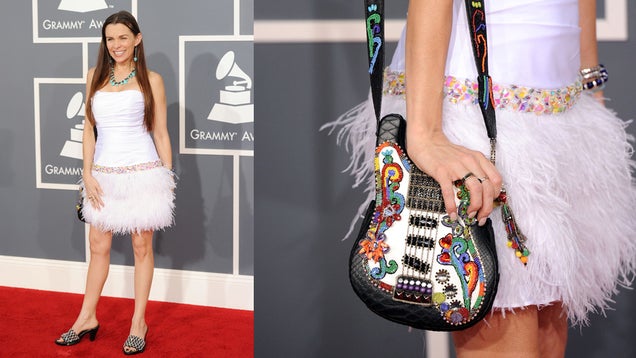 S
I was going to let Alicia Arden off easy because I just assumed that she was like 12, wearing that rainbow crystals feather dress with Chinatown old lady slippers and that guitar purse — except that she's 42-freaking-years-old!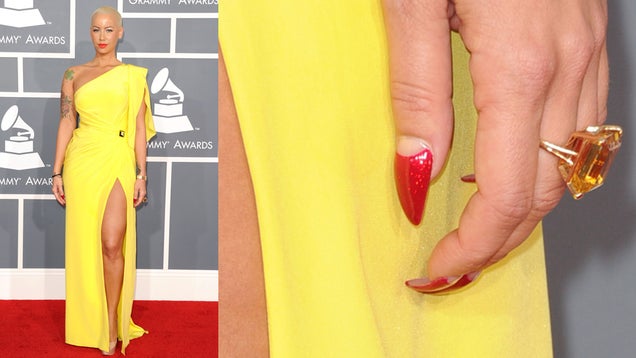 S
This dress just seems too lame for Amber Rose's typically edgier style. However, her half-moon manicure rules.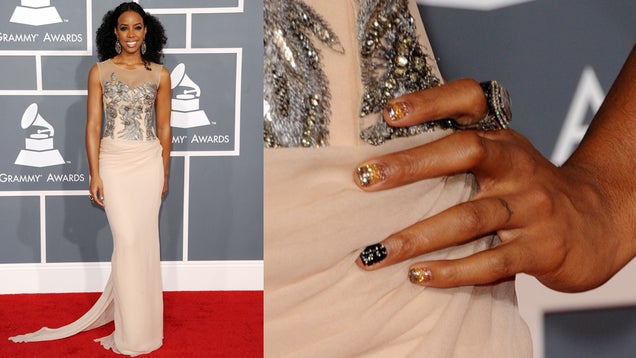 S
Kelly Rowland's 3-D nail art has it all over that gown.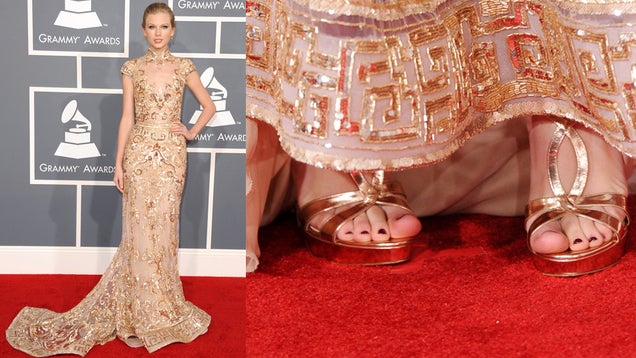 S
Taylor Swift always, always, always wears champagne gowns.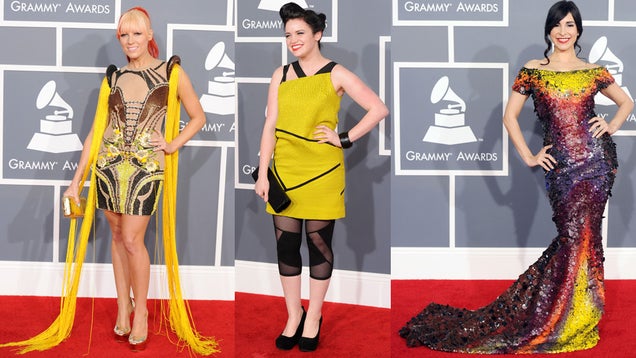 S
Unmellow yellow: These ladies (Bonnie McKee, Lindsay Pearce, and Mayra Veronica) exemplify Grammys fashion—loud, gross, and visually stimulating.