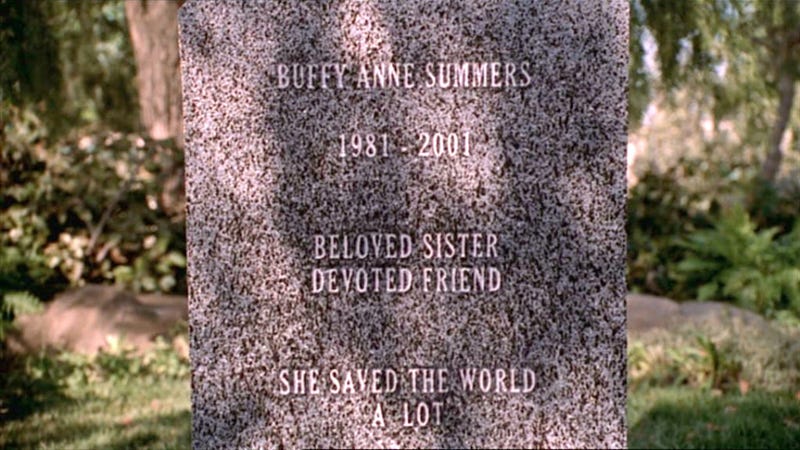 Kate and Laura Mulleavy of Rodarte have listed their favorite episodes of Buffy The Vampire Slayer, whom they call "one of the most powerful female characters ever developed." Included are Season 2's "Passion," and "Becoming" (the one where she kills Angel), Season 3's "Consequences" and "Prom," Season 4's silent episode "Hush," Season 6's sing-along "Once More, With Feeling," and Season 7's "Conversations With Dead People." The Mulleavy sisters write that, "Before she was 'chosen' to be a slayer, Buffy Summers was a typical teenage girl with average ambitions. She seemed like the ditzy blonde that is usually murdered alone in the alleyway." That difference between her appearance and her abilities is, they say, one of the greatest things about the cult show. "She was asked to save the world in every episode. She lost her mother, her life (a few times), and those nearest to her. She was almost always selfless, and always fast with a quip. She was always the person to root for." What's your favorite episode? [Rookie]
---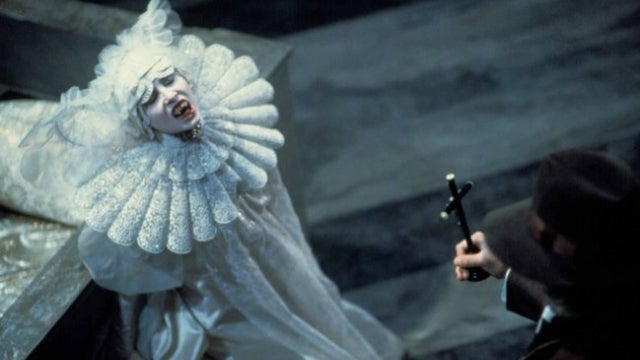 Costume designer
Eiko Ishioka
, who won an
Oscar
for her work on the film
Bram Stoker's Dracula
(
Gary Oldman
's performance in that still kinda creeps us out — pity about Keanu), and also worked on such movies as
The Cell
and
The Fall
and for stage productions of
M. Butterfly
and
Spider-Man: Turn Off The Dark
, has died. Ishioka once refused a request from
Jennifer Lopez
, the star of
The Cell
, to make a metal headpiece more comfortable, because as the designer explained her character wasn't supposed to be comfortable. The cause of her death was pancreatic cancer. [
NYTimes
]
---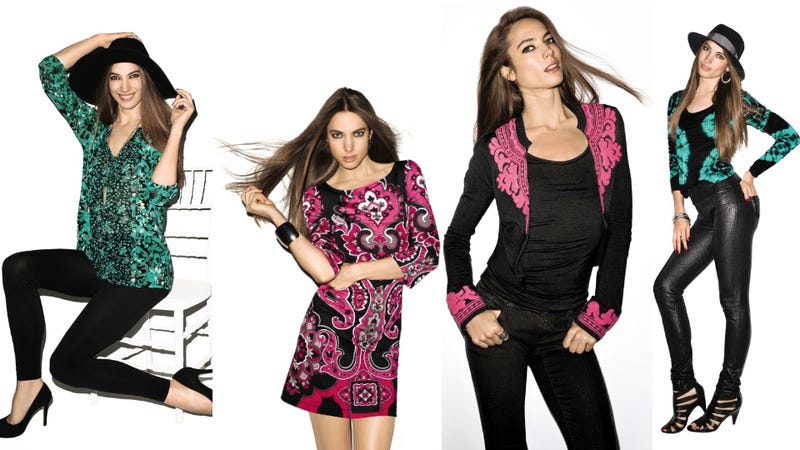 Stylist
Kate Young
says she can relax a bit before the
SAG awards
because
"that one people don't care so much about,"
but that when she's dressing clients (including
Michelle Williams, Natalie Portman, and Rachel Weisz
) for the
Golden Globes
she sleeps five hours a night or less, and
gets no sleep
in the days leading up to the
Oscars
. She says of her clients, "I think the idea of pushing that, of
not just being a Barbie doll
, is very appealing to them, so I think that the three of them are much more open than a lot of other women to the idea of being…a little bit more abstract of a beauty. And
I think they do all take risks, more than some people do.
I mean I get it; people want to look pretty. There's nothing wrong with that.I think it's hard to take a risk.
Can you imagine putting on a dress and the next day turning on Good Morning America and seeing somebody talk about how ugly you looked
, like I can't even fathom how horrible that would be. I really am thankful that the people I work with trust me and are willing to push it a little bit." Young's new collection for
Macy's INC
is at right. [
Fashionista
]
---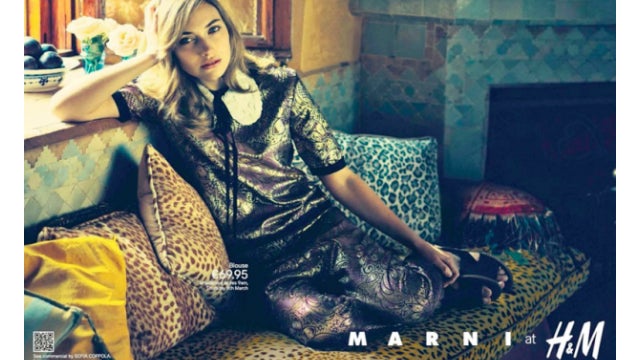 Here's a first look at the upcoming
Marni for H&M
campaign — it appears to star British actress
Imogen Poots
. [
Fashionista
]
---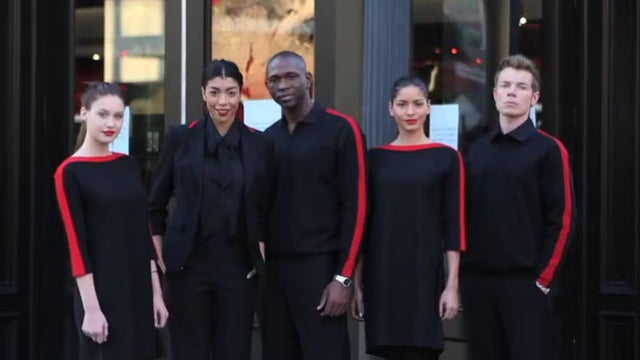 Prabal Gurung
unveiled the new uniforms he designed for
Sephora
, here modeled by actual Sephora employees. [
BellaSugar
]
---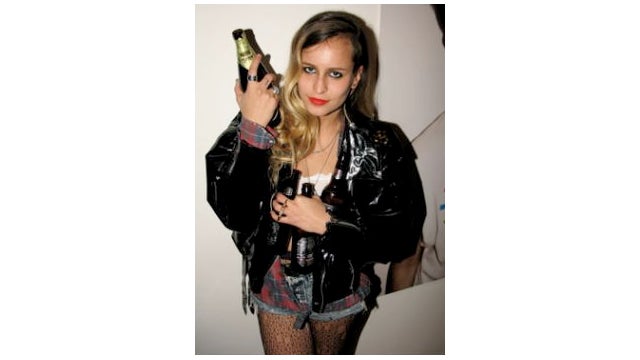 This is
Alice Dellal
. She is a face of a new
Chanel
bag, even though she admitted to a reporter that she doesn't usually carry a bag. And...this is how she dresses. Again:
face of Chanel
. So we guess there's hope for us all! [
Racked
]
---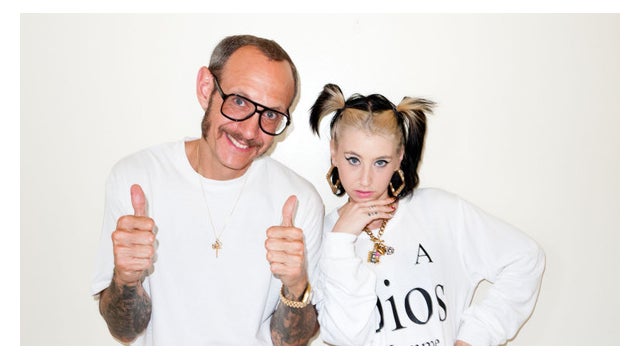 Bad joke of 2011
Kreayshawn
went to
Terry Richardson
's studio. [
DFR
]
---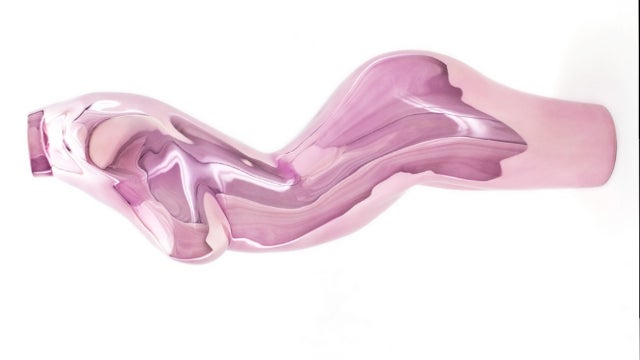 French Courtney Stodden
Zahia Dehar
, "who was thrust into the limelight by a tabloid scandal involving top French footballers," (which is
Women's Wear Daily
's delicate phrase for, "who became famous following her
arrest in a brothel raid
for boinking rilly famous French dudes while underaged"), has a
"couture" lingerie line
. (Prostitution in France is legal, but only for those over 18; Dehar had willingly engaged in it, but was 17 at the time.) The evident distaste for Dehar that all the fashion folks who came to her launch party display in this story is kind of depressing. But what's weird is that Dehar had a
metal cast made of her "infamous Z-shaped torso,"
which apparently just means she arches her spine into the shape of a swanbill corset on command. [
WWD
]
---