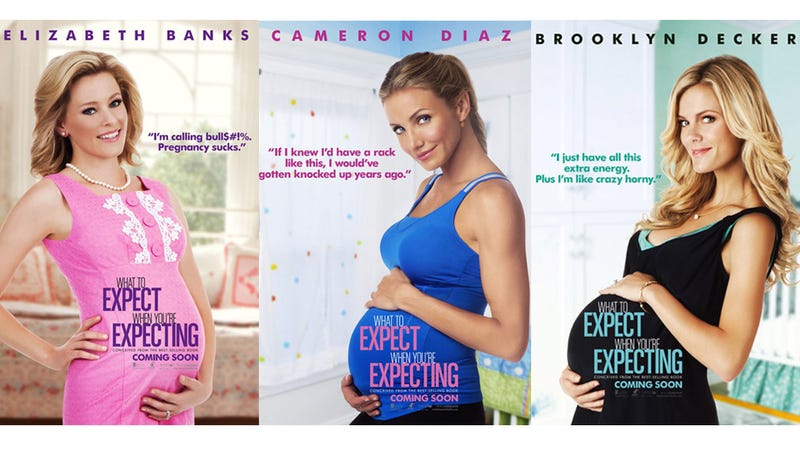 The posters for What to Expect When You're Expecting have been released, and since it's not set to hit theaters until May, we have four months to be hypnotized by the Styrofoam lumps they shoved under the stars' shirts.
---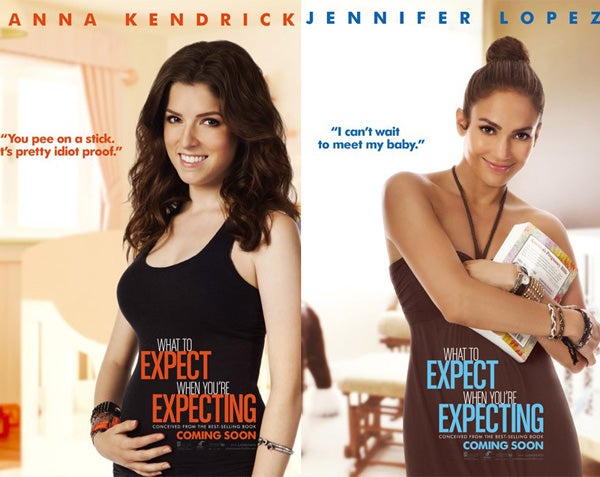 While Brooklyn Decker's is probably the funniest, Anna Kendrick's is the saddest. Everyone else got obvious prosthetics while she had to grasp on to some constipation bloat. And then there's J. Lo, whose character is adopting, so she's not allowed to touch herself in her poster.

Who Has the Most Humiliating What to Expect When You're Expecting Character Poster?
[Movieline]
Earlier"
The What To Expect When You're Expecting Trailer, In Which Pregnancy Sucks