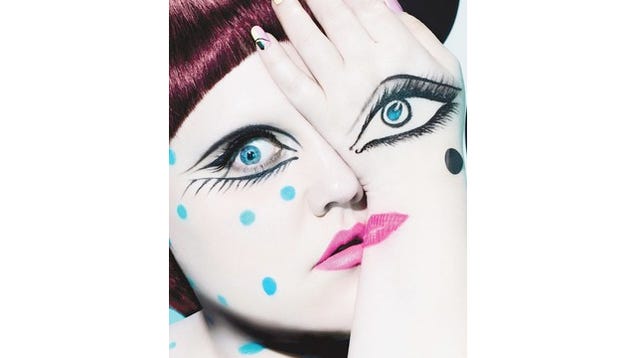 Beth Ditto — who is known for applying her own makeup with great precision — is launching a limited-duration collaboration with MAC. This actually makes total sense, given the singer's interest in makeup comes off as genuine, and that she's talked in interviews about how she loves to do her friends' makeup. And how awesome is that promo shot? The collection will be in stores this June. [WWD]
---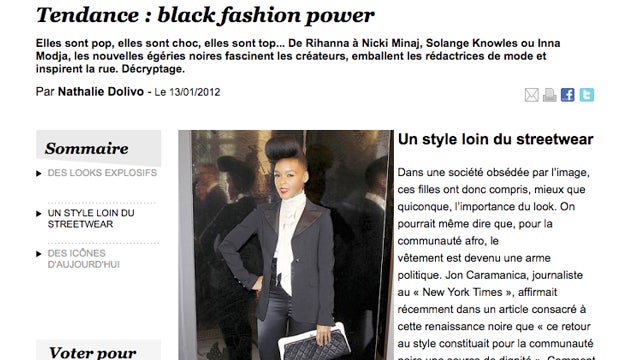 French Elle
published an online opinion column written by a contributor named Nathalie Dolivo. The topic? How great it is that
Barack and Michelle Obama
are inspiring black people to follow
"white codes" of dress
. "Chic," wrote
Elle
has at last become a "plausible option" for black people,
who until now had only conceived of fashion as "streetwear."
For any member of the white-code-dressing "black-geosie" who wants to add an "ethnic" touch,
Elle
suggested a
"batik-printed turban."
As Claire Sulmers puts it on Fashion Bomb Daily, "Dear Magazines: This is what happens when there are no black people on staff." The column has been pulled, without acknowledgment or apology. [
Fashion Bomb Daily
]
---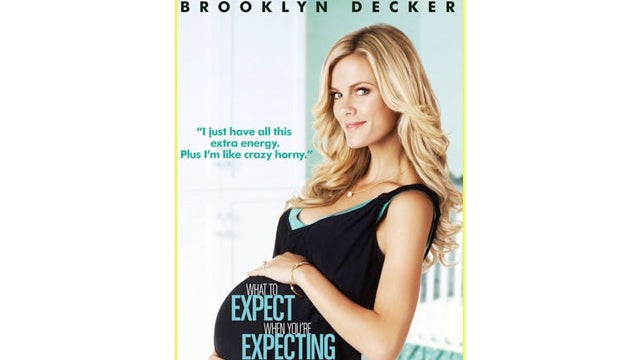 Here's
Brooklyn Decker
in the poster for
What To Expect When You're Expecting.
[
JustJared
]
---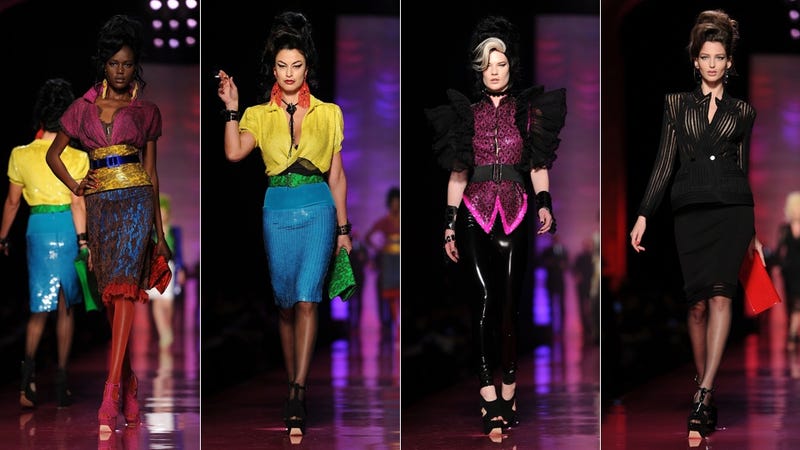 Jean-Paul Gaultier
's couture collection — review and full slideshow to come — was inspired by the late
Amy Winehouse.
Andrej Pejic
walked. [
Sun
]
---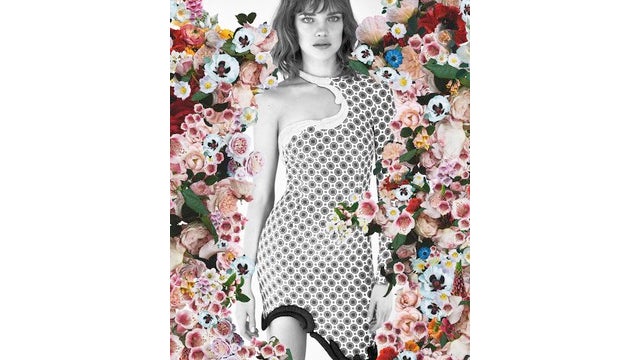 Natalia Vodianova
is returning as the face of
Stella McCartney
for spring. [
WWD
]
---
Karl Lagerfeld
interviews himself in his library to promote his new
KARL
lower-priced line in this video. "I'm never happy with myself," he says. [
YouTube
]
---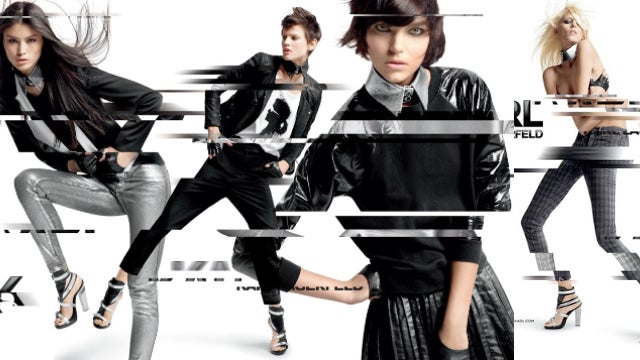 The line is fronted by
Anja Rubik, Saskia de Brauw, Arizona Muse, and Sui He
. [
WWD
]
---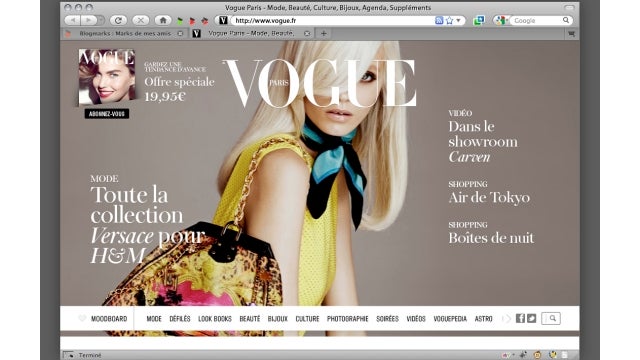 Vogue Paris' Web site
is getting a much-needed revamp on February 6; look at that clean, clean screenshot. [
The Cut
]
---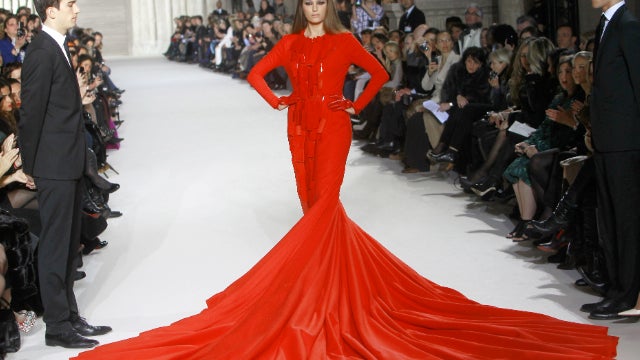 This
Stéphane Rolland
couture gown, worn by
Yasmin Le Bon
on the runway, weighs 110 lbs. Rolland is known for his preference for heavy materials and embellishments, including plastic fins and discs, but this dress was made of silk jersey and "lacquered metal appliqués." [
AP
]
---