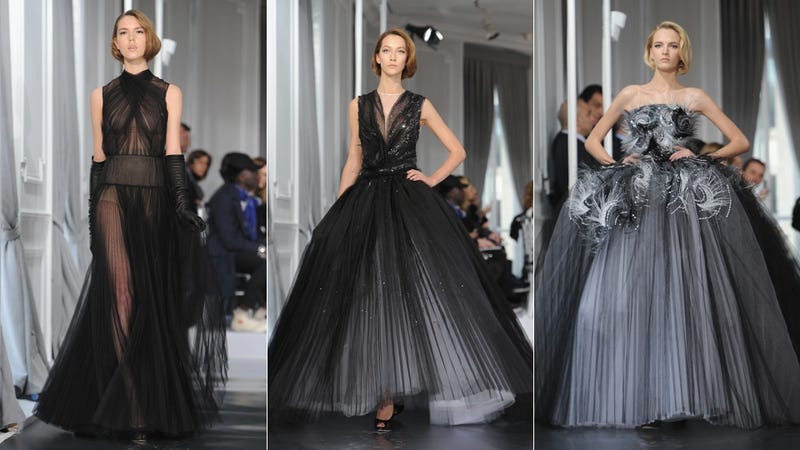 The Dior couture show was very restrained, with almost no color. There were black dresses.

And purple dresses.

And lots of grey dresses.

Like I said, lots.

The work that goes into these couture creations is immediately evident in the embroidery and hand-set pleats. The Times has up a wonderful behind-the-scenes slideshow, if you're curious; it's astounding to learn that not one of these 40 dresses was yet finished the day before the show.

Dior, as everyone knows, is still without a creative director, following the February, 2011, arrest of John Galliano for being a big, fat racist. "I love Hitler," slurred Galliano to two women in a café in Paris' historical Jewish quarter. "People like you would be dead. Your mothers, your forefathers, you'd all be fucking gassed." And then he did it again, to an Asian man and his Jewish friend. In the long search for a replacement, Galliano's work has been taken up by his former studio head, Bill Gaytten.