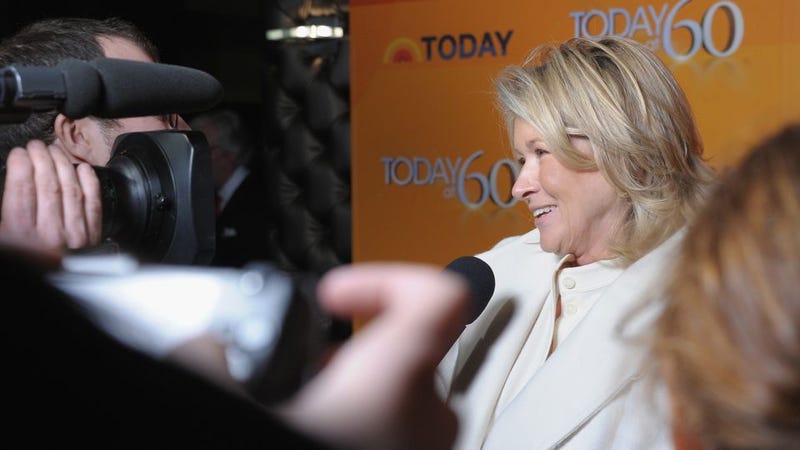 Macy's is suing Martha Stewart Living Omnimedia for breach of contract, following the announcement that the Martha Stewart brand of homewares would be sold exclusively at J.C. Penney following the expiration of her current exclusive Macy's contract. The Macy's deal was set to expire this year, freeing Martha to shill muffin tins and bath mats at Penney's starting in 2013, but Macy's claims its contract allows them the option to renew for another five years. Macy's sure seems sad it lost its shiny toy, but we're team Martha on this one. Stewart may be 70, but we're in no doubt she could still cut a bitch. And smilingly dispose of the body in four handsome, home-y, and ecologically aware ways, if necessary. [WWD]
---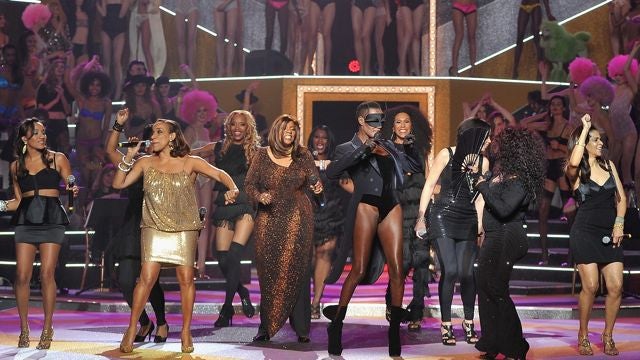 The
Etam
show in Paris sounds un-missable:
Grace Jones, Gloria Gaynor, The Pointer Sisters, Sister Sledge, and Chaka Khan
performed their hits live while the models walked.
Grace Jones
kicked things off, after briefly disappearing backstage — "She did the same thing at a
Louis Vuitton
show in Tokyo five years ago: she disappeared and then reappeared. What counts is that she reappears," joked brand owner and Louis Vuitton Moët Hennessy scion
Antoine Arnault
. And for a grand finale, all the singers got onstage to do "We Are Family." The show was also notable for being Arnault and
Natalia Vodianova
's first planned public appearance. Vodianova is a face of the lingerie brand, and she and Arnault have been dating for months (Vodianova confirmed last year she'd split from her husband, Justin Portman) but had avoided being photographed together. [
WWD
]
Arnault also shared his impressions of the luxury sector with the
Telegraph
. "We are going to enter an era in which
logo
and ostentation is going to be less successful," he says. "
People are going to want more quality, and less ostentation.
Especially in a world in economic crisis: you don't want to be seen with evidently expensive products. Just something that is beautiful." When are these guys ever
not
selling "real luxury" over "mere logos"? Jesus. That's like the oldest trick in the luxury book. Arnault also says
Christian Dior
is in no hurry to name a creative director, even though nearly a year has passed since the firing of
John Galliano
(for being
so very racist
). "People say 'What's going on?' but
inside [Dior] people are absolutely Zen about it
. There is no urgency at all." Just picture the entire Dior atelier in lotus pose, saying "Om. We are not racist. Om." [
Telegraph
]
---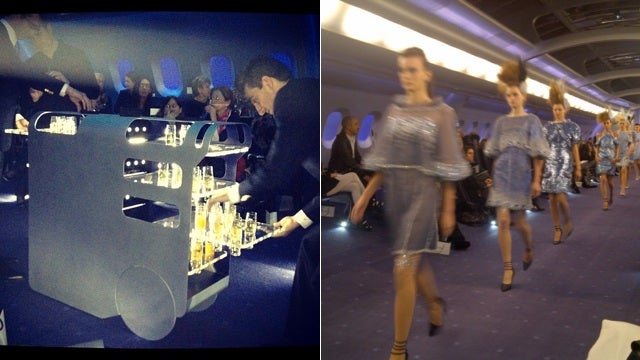 Chanel
's couture show was held on a set that looked like an airplane.
Karl Lagerfeld
loves to fly, you see; he finds it terribly relaxing. There was a
beverage cart
, and guests entered via a long, metal-paneled hallway that looked like an airport skyway. The whole thing took five days to build. We have a full review and photos coming soon. [
Telegraph
,
Fashionista
]
---
Here's a first look at the ad for
Jason Wu
's
Target
collection, featuring the mas-cat, Milu. [
YouTube
]
---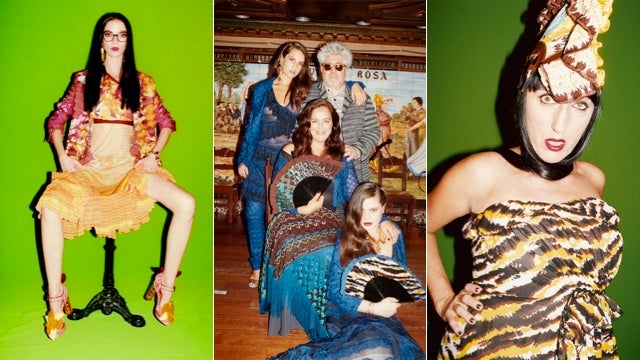 Missoni
has an unusual model fronting its spring campaign:
Pedro Almodóvar
. Juergen Teller shot the director, Angela, Teresa, and Margherita Missoni, and actresses Rossy de Palma and Blanca Suarez. The only model in the ads is
Mariacarla Boscono
. The campaign was shot at a Madrid restaurant called Villa Rosa, which will be familiar to fans of Almodóvar's film
High Heels
. [
WWD
]
---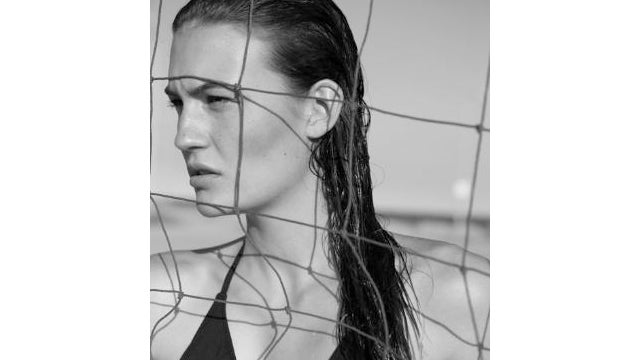 Model
Maria Bradley
hails from Wichita, Kansas. Her first fashion show in New York City was for
Alexander Wang
, which she opened. "
I had done local shows in Kansas, but in a mall, and there's a curtain we're all behind.
This was nothing like anything I had ever done before. When I got there, I walked into that giant warehouse on the pier, and I was like, 'Oh…my…god,'" she says. "
It was like a stadium setup back there, with like 100 people running around.
" Bradley, who is 17, has since traveled internationally for the first time thanks to her new job. "I had no idea the fashion world was like this. I mean,
when I shot in Kansas, it was like at a Humane Society, holding puppies
, and now I was thrown into this." [
WWD
]
---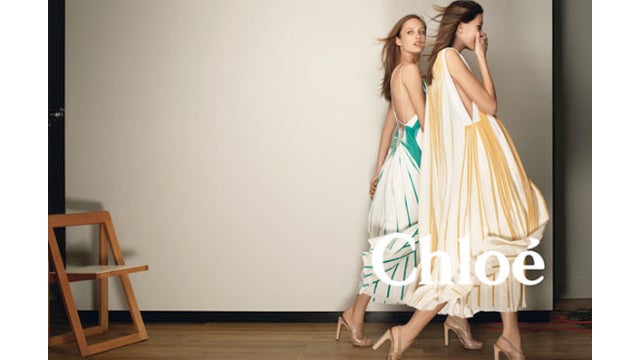 There is speculation that
Freja Beha Erichsen and Arizona Muse
were dropped from the
Chloé
campaign after paparazzi photographs of them on the set emerged. To be fair, they were shooting at the
Chateau Marmont
, which is like the Mecca of paparazzi (in this cosmology we just made up right now, the Ivy would be their Dome of the Rock, and let's say the Grove is the paparazzi Vatican). Now, the final campaign has emerged, and it stars not Erichsen and Muse but
Karmen Pedaru and Kate King
. Maybe modeling's favorite lesbian couple were dropped. Or maybe they were shooting something else entirely — a campaign video, say. [
Refinery29
]
---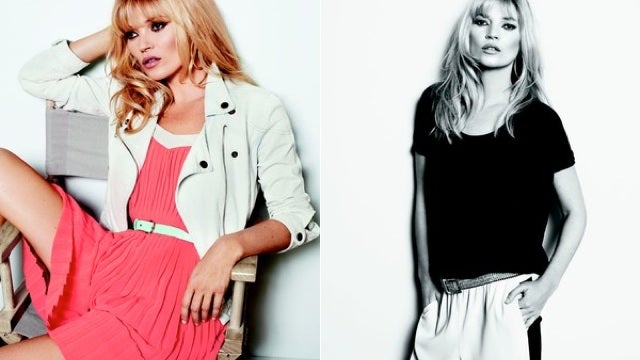 Speaking of campaigns,
Kate Moss
was shot by
Terry Richardson
for
Mango
's spring ads.
Women's Wear Daily
posted the images this morning, but has since pulled them. Not before we grabbed them, though. [
WWD
]
---