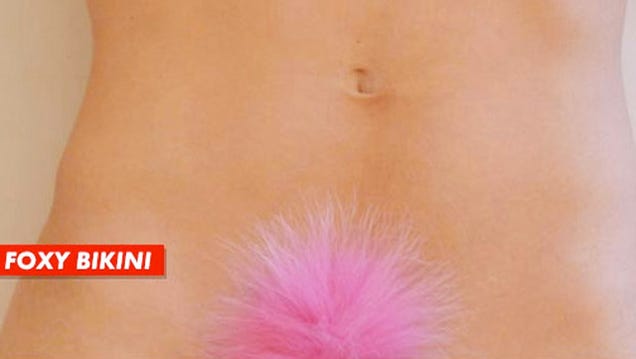 Everything you never wanted to know about ex-Real Housewife Cindy Barshop's fox fur temporary merkin, but were too appalled to ask, is now revealed. Basically, Barshop's salon waxes a woman, shaves an appropriate quantity of fur off a piece of fox hide, and glues the blunt ends of the fur to the client's skin. "It's a special glue," says Barshop. The whole thing adds $140 to the cost of a wax, and lasts about three or four days. Barshop's salon can also stick some feathers down there for an additional $110. Festive! And you'd better believe she's personally tested every one of the elaborate topiary procedures that she sells to customers. We are left with just one remaining, and sadly unanswered question: how does one bathe? [The Cut]
---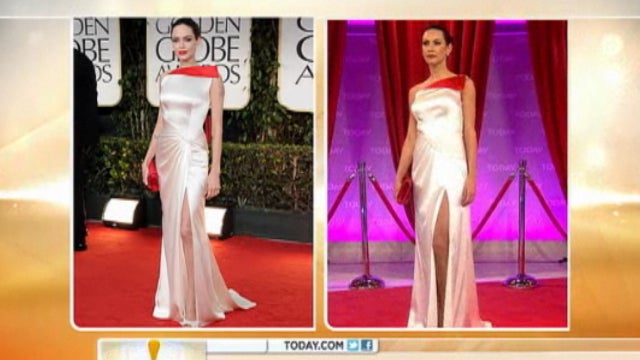 The dresses
Angelina Jolie, Charlize Theron, and Jessica Alba
— among others — wore to the
Golden Globes
five days ago
have been (poorly) knocked off. [
The Cut
]
---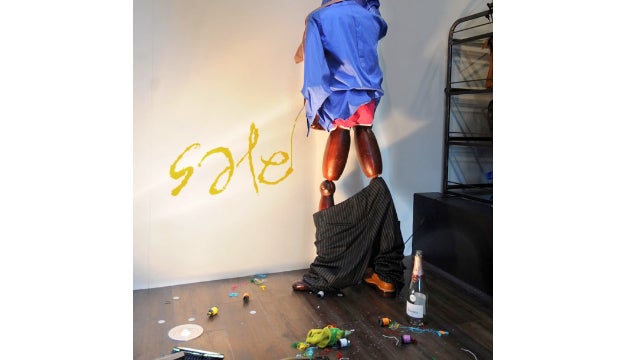 This
pissing mannequin
window display was banned from a store in Britain on the grounds that it offends "public decency." [
Mirror
]
---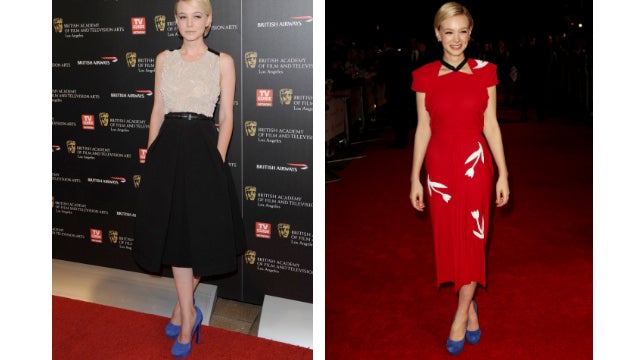 Carey Mulligan
— gasp — wore the same dress twice. Can you even imagine? And as you can see from these photos, she's worn those blue suede shoes before, too.
WON'T SOMEONE STOP THE MADNESS.
[
Telegraph
]
---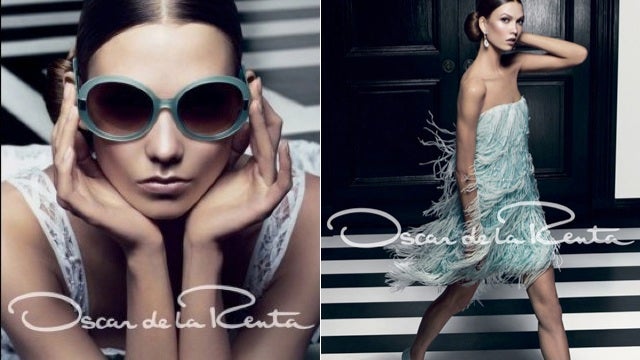 Karlie Kloss
is once again the face of
Oscar de la Renta
for spring. [
WWD
]
Kloss says she always spends way too much money when she hangs out with her friend and fellow model,
Jourdan Dunn
. Her most recent splurge was on gifts. "For my younger twin sisters' birthday and my mom's birthday, I bought everybody
Chanel
bags. Now all the girls in my family have one.
Karl
gave me one last season, which is how I got my baby. I'm going to be buried with that bag." [
NYTimes
]
---