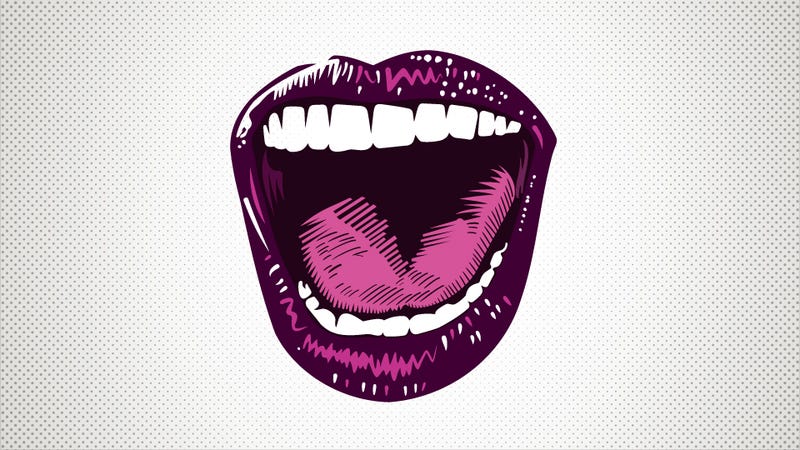 When you're a lady — even if you're smart, together, and tough — standing up for yourself can be pretty difficult. Women are supposed to smooth things over, be nice to everybody, and defuse conflict rather than cause it — so asking for anything at all controversial can seem transgressive or even bitchy. Here's how to get over that, and start getting what you want.
Challenge your assumptions about what's "nice"
Or rather, what's kind, or good. I talked to Sue Hadfield, author of How to Be Assertive, who says,
People aren't going to like it when you start saying no if you have always been a doormat. But constantly trying to please other people in the end leads to stress and sometimes depression.
It can also lead to relationship problems. You may think you're being nice by keeping your emotions to yourself, but you're also depriving the people around you of the opportunity to know how you're feeling. People who care about you — partners, friends, family members, etc. — don't want to unintentionally bug you or make you feel bad. Nor do they deserve the simmering resentment you may start to feel if you never speak up. So while being assertive about your own needs may seem like a more confrontational choice in the short term, in the long term it can actually be the loving thing to do. Also, remember that a lot of prohibitions against women's assertiveness are rooted in sexism. Dr. Lois Frankel, author of Nice Girls Just Don't Get It: 99 Ways to Win the Respect You Deserve, the Success You've Earned, and the Life You Want told me,
What women need to understand is that the fear of being seen as "not nice" or bitchy comes from social messages about how they should behave. It's the way men have gotten women to acquiesce for centuries. Just the thought of being considered less than nice makes a woman feel less than feminine. Each time you hesitate or avoid asking for what you want you've bowed to these messages. The vast majority of women could be more assertive and still be far from bitchy in reality. When you're called that, it's usually because you didn't do what someone else wants –- in which case, kudos to you!
Do your homework
Ah, this tip again. But seriously, preparing beforehand can make you more confident about standing up for yourself — and it can make other people more likely to give you what you want. Says Frankel,