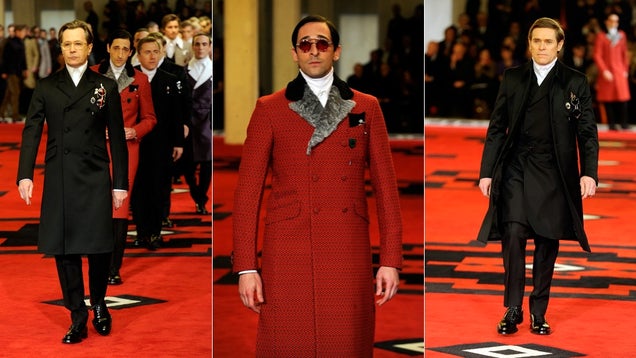 S
Prada did something unusual for its men's wear show: it stocked the cast with famous actors. Willem Defoe, Jamie Bell, Adrien Brody, Gary Oldman, Tim Roth, Emile Hirsch, and Garrett Hedlund all walked around modeling Miuccia Prada's latest collection of snobby, bemedaled clothes for playboys. The Times rated them as models, and opined that Hedlund
Committed at least two cardinal sins of modeling — first making eye contact with the audience and, second, he didn't seem to know what to do with his hands. At the end of the show, he was pretending to play piano along with the soundtrack.
Oh, Garrett. Meanwhile, Hirsch and Bell "lacked in height," and Defoe impressed by "turning on a dime." The Times rated Adrien Brody the all-around best, possibly because he was tasked with making that red velvet overcoat with a fur collar look alluring and very nearly managed it. [On The Runway]
---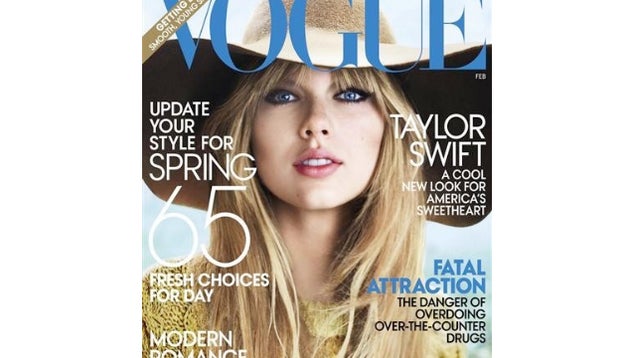 Taylor Swift
is on the February cover of
Vogue
.
Adele
is said to be on the March cover. [
TFS
]
---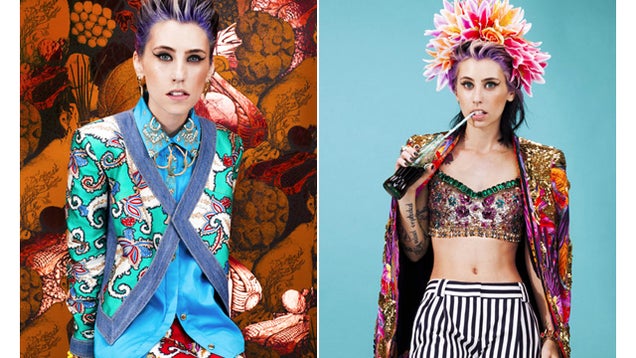 You guys.
Kreayshawn
is in a
Marie Claire
spread, and she has on
Gucci
. Insert own "basic bitches" joke here. [
Refinery29
]
---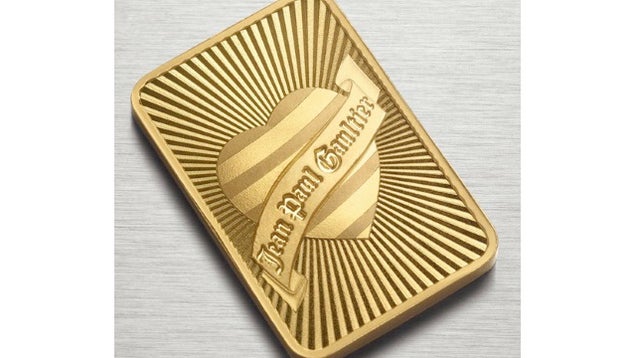 This is a
bar of gold
"designed" by
Jean Paul Gaultier.
It weighs one ounce and costs $1,826.33, or 10% more than the current market price of gold. That's because it's designer, obviously. [
Telegraph
]
---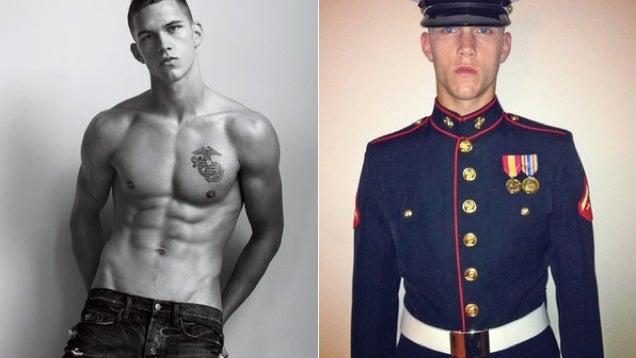 Meet Lance Corporal
Dmitry Tanner
, everyone. When he's not an active-duty Marine, he's a
Calvin Klein
model. Tanner was raised in a Russian orphanage until age 12, when he and his brother were adopted by a Maryland couple. He enlisted after high school, and was scouted by a modeling agent while off duty. His first job was to walk the
Givenchy
show. [
Menswear
]
---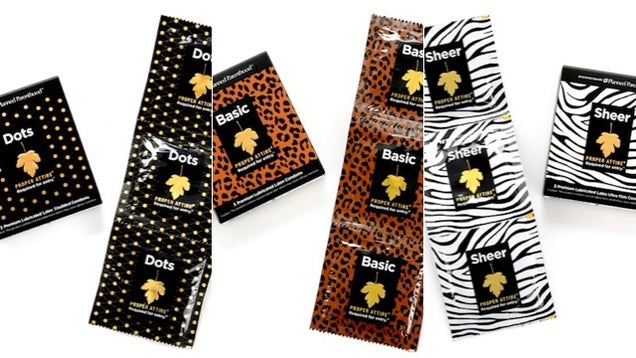 Rebecca Minkoff
collaborated with
Proper Attire
on three designs of
condoms
. The accessory designer says she wanted to make "a condom that girls can feel comfortable carrying with them." [
Slaves to Fashion
]
---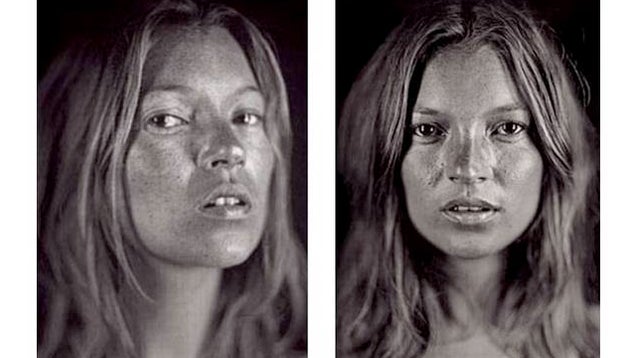 Today is
Kate Moss
's 38th birthday. Many happy returns, Kate. [
StyleCaster
]
---
We have a wrinkle in the Official Authorized Charlize Theron Profile Form, and it's thanks to boobs. Or, more precisely, chicken cutlets. Theron told Vogue a story about chicken cutlets that she said she used as "inspiration" for her character in Young Adult, Mavis. When she relayed the anecdote to the magazine, it was in the first person.

"I was on this date and started making out, and it was moving a little further, so I realized I had to get the cutlets out," Theron recalls. "But my bag was small, and I couldn't fit them in the thing. Jason [Reitman] was like, 'No way. That doesn't happen!' But that stuff happens to girls all the time."

Whatever happened to the cutlets?

Theron pauses. "I may have hid them in his trash with lots of toilet paper."

But! In a profile in the new W, she tells the same story — but this time, it's about "a girl." The actress is quoted as saying,

"If you don't have boobs, you wear those cutlets. I heard a story of a girl who was on a date, started making out, and thought, Oh, he's going to touch the cutlets! So she went to the bathroom to take them off, but her purse was too small to put them in there. I always thought that was a funny image, a woman not knowing what to do with these things that you stick onto your boobs."

Now we may never know if Charlize Theron has ever stuffed her bra with chicken cutlets, or merely has "a friend" who does so. [The Cut]

Of course Lil Wayne has a clothing line. Of course it's named "TRUKFIT." Of coures that stands for "The Reason U Kill For It." Of course he painted all of the male models in his presentation silver from head to toe. We wonder if they were even paid for enduring this series of indignities or if instead the dudes just got a lot of TRUKFIT trade. [The Cut]
Donna Karan has taken to pointing out that her new ad campaign, which was shot in Haiti and features a glamourous white model posing while uncredited Haitian men linger in the background, and which recalled racist ethnic-person-as-prop connotations for some people, employed 85 Haitians for the production. [WWD]
Time thinks that Tilda Swinton and Madonna dressed well last night at the Golden Globes, but that Elle MacPherson's frock was "too youthful." [Time]
Speaking of which, seeing Hailee Steinfeld described as "youthful" really is the most sublime part of this boring Times piece about stylists. Hailee Steinfeld is 15. If that's not "youthful," then what is? [NYTimes]
Miranda Kerr is now a face of Qantas, the airline. [Vogue UK]
Jason Wu and his boyfriend, company C.F.O. Gustavo Rangel, met on New Year's Eve in 2005. Their first date was to see Mary Poppins. [Out]
Protests are continuing outside Dolce & Gabbana's Hong Kong store. The store security guards allegedly stopped locals from taking pictures of the building's façade, even from the public street — while allowing tourists from mainland China to photograph whatever they wanted inside or outside. There is tension between Chinese tourists and Hong Kong residents, and it often finds a focal point around luxury stores — Dolce & Gabbana may have threatened the would-be photo-takers at the behest of a Communist Party dignitary who did not want to be seen shopping inside. An incident where a prominent party official was photographed buying luxury goods in Hong Kong recently sparked a scandal in China. The protesters demand an apology and an end to the photo ban, which they say infringes on their freedoms. [WWD]